by Jonathan Nicholson, RT: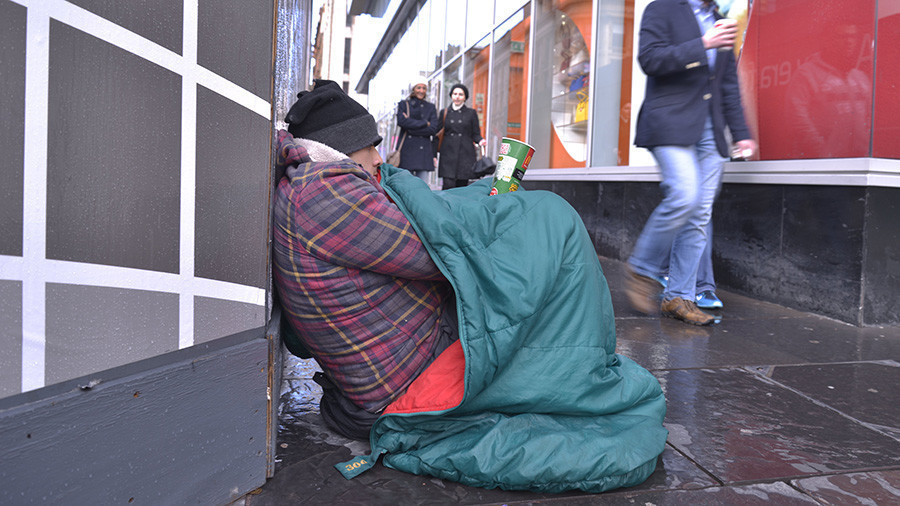 In an attempt to adapt to the cashless society they now face some homeless people have been wearing barcodes around their necks so passersby can give them money by using their smartphone, in a Oxford University-backed scheme.
'Greater Change' – a social innovation project being trialed in Oxford – has issued homeless people with a QR code. Members of the public who want to give them money, but have no change, can use their smartphones to scan the code before completing an online payment.