(CONFORMITY IN THE GUISE OF REBELLION)
by Ryan M., Henry Makow: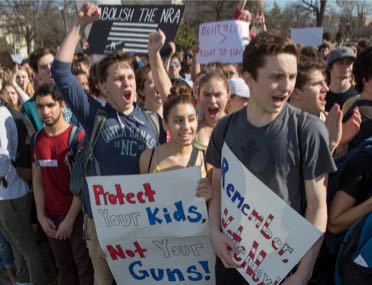 Communists exploit gender, race and class divisions.
Their latest suckers are youth who are being taught
to embrace the globalist agenda. 
As the New World Order captures the souls of the masses, its main target is youth. The youth of today will consummate this totalitarian globalist agenda. It seems they have been empowered, but in reality – it's all contrived via TV and social media. This is obvious from the pre-planned, gun control  onslaught by so-called students of Marjory Stoneman Douglas High School after the "shooting event" on February 14th.