by Pam Martens and Russ Martens, Wall Street On Parade: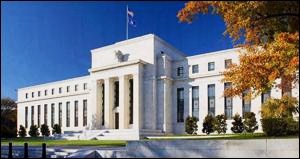 We have frequently called out the New York Times for running sycophantic articles on the big, mean, untamed Wall Street banking behemoths which just happen to be one of its home town's largest industries and source of the biggest paychecks, which, in turn, boost its real estate markets, restaurants and retail sales – not to mention its own ad revenues. According to the Federal government's Bureau of Labor Statistics, financial activities represented 468,600 jobs in New York City as of April 2017. According to a report from the New York State Department of Labor on New York City's largest industries, as of 2014 the "average annual wage ($404,800) paid in the securities and commodity contracts industry is nearly five times the all-industry average annual wage ($84,752) for 2014."
But today, the New York Times' Editorial Board has joined Wall Street On Parade in expressing skepticism about the Federal Reserve giving a green light on the stress tests for 34 banks last week.