by Charles Hugh Smith, Of Two Minds: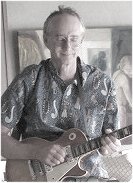 The Paris elites and their enablers may find that the next general strike won't immobilize Paris, it will strangle Paris from the periphery.
Eleven months ago, I posited in The Ghosts of 1968 (2/14/18) that the idealistic hope that mass demonstrations could trigger real reform had expired. The mass demonstrations of the gilets jaunes (yellow vests) in 2018 dramatically reinvigorated the topic.
I don't see the yellow vest uprising as idealistically fueled; it's fueled by desperation and what Francis Fukuyama termed the working classes' "perception of invisibility" in a recent essay (Against Identity Politics (Foreign Affairs, Sept/Oct. 2018), a view echoed by French geographer / author Christophe Guilluy who said that "the French people are using the gilets jaunes to say we exist."