by Steve H. Hanke, Market Oracle: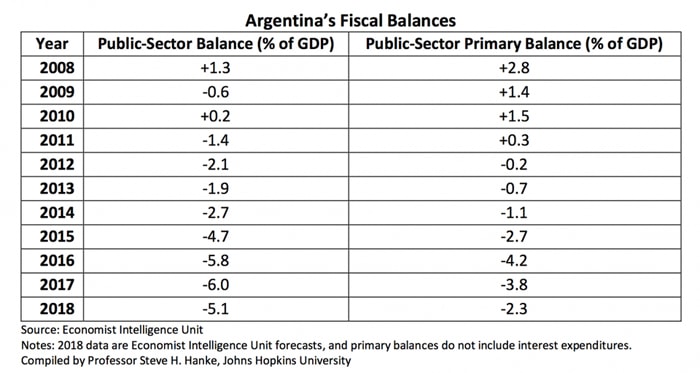 Argentina and its peso are in trouble, again. By officially replacing the peso with the U.S. dollar, Argentina's peso nightmare would end. But, in a country in which fiscal fiddlers know many tricks, some fiscal rules must also be added to the prescription.
Dollarization should impose a hard budget constraint on Argentina. Under dollarization, which exists in 33 countries, hard budget constraints are imposed because dollarized countries must finance government spending by taxing or borrowing in either domestic or international bond markets. They cannot finance government expenditures by using a central bank, which issues a domestic currency. As a result, fiscal deficits, when they occur, tend to be relatively small. But, there has been one noteworthy, unusual case: Zimbabwe. This case merits our attention.