by Stefan Stanford, All News Pipeline: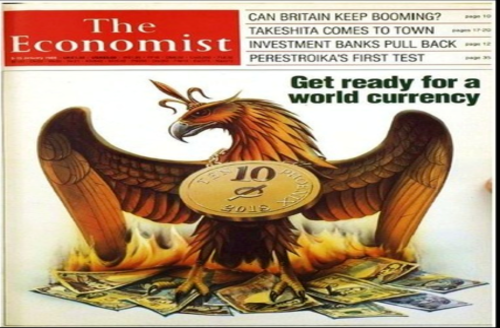 - 'This Could Very Well Be The Way They Try To Usher In Their One World Currency!'
In this December 31st of 2014 story from CNBC they begin: "If the future plays out like BNY Mellon's chief economist expects, 2018 is going to be a year for the history books." Warning within their story that 2018 will be the year "a number of chickens come home to roost", they also reported then:
"I'm worried about 2018. I think by that time everything will all come due. We'll have wage inflation. The Fed will have to tighten hard," Richard Hoey told CNBC's "Squawk Box" "I'm not worried about 2015. I'm not worried about 2016, not too much about 2017. I think the bill comes due in 2018, but that's too far in the future to worry about now."
While 2018 must have seen like 'forever away' back in 2014, the year is now on our doorstep at only 174 days away as of this story writing and while we can see that some of "the chickens are coming home to roost", as we read in this new story over at Zero Hedge, 2018 could be the year everything changes according to a prediction made nearly 30 years ago by the 1%.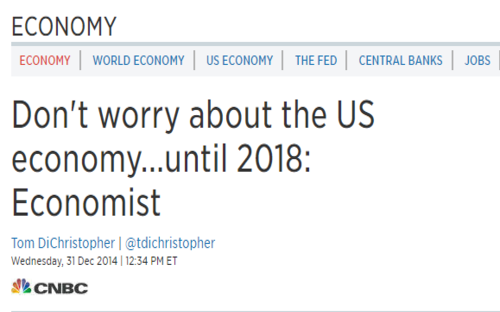 As ANP readers know, while we try to avoid at all costs putting future dates on 'possible events' that are out of control, the year 2018 was selected 30 years ago by 'elitist globalists' and their mouthpiece, The Economist Magazine, to be the year that a global currency came in to global usage as also heard in the 1st video below.
Showing on their January 9th of 1988 magazine cover the mythical 'Phoenix' rising from the ashes of burning paper currency including US dollars, they warned in their 1988 story of a coming "disruption to economic life" while titling their foreshadowing story: "Get Ready For The Phoenix".
What do the globalists know that we don't know? From their 1988 cover story:
THIRTY years from now, Americans, Japanese, Europeans, and people in many other rich countries, and some relatively poor ones will probably be paying for their shopping with the same currency. Prices will be quoted not in dollars, yen or D-marks but in, let's say, the phoenix. Te phoenix will be favoured by companies and shoppers because it will be more convenient than today's national currencies, which by then will seem a quaint cause of much disruption to economic life in the last twentieth century.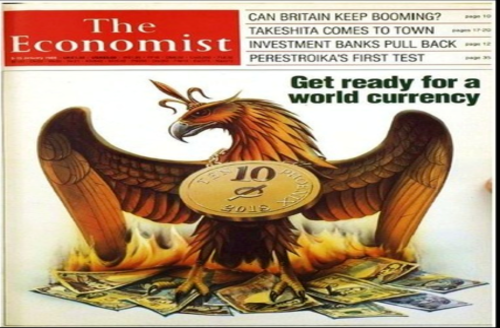 As we hear in the first video below, it doesn't take a rocket scientist to see that they are steering this all into this direction.
This prediction from almost 30 years ago is coming true right before our very eyes. With still more time left before 2018 is here, it would be wise to research what's behind the technology and rise of cryptocurrencies.
As videographer Dahboo states, "this could very well be the way they try to usher in their one world currency!" and if the 'economic disruptions' they foreshadowed in their story nearly 30 years ago begin to 'play out', those who aren't prepared may be stuck between a rock and a hard place. It's long been warned that in the period of time in between 'the old system' being phased out and the 'new system' being implemented, there could be great disruptions, chaos and civil unrest. Just what the Economist predicted.