by Alex Berenson, Unreported Truths: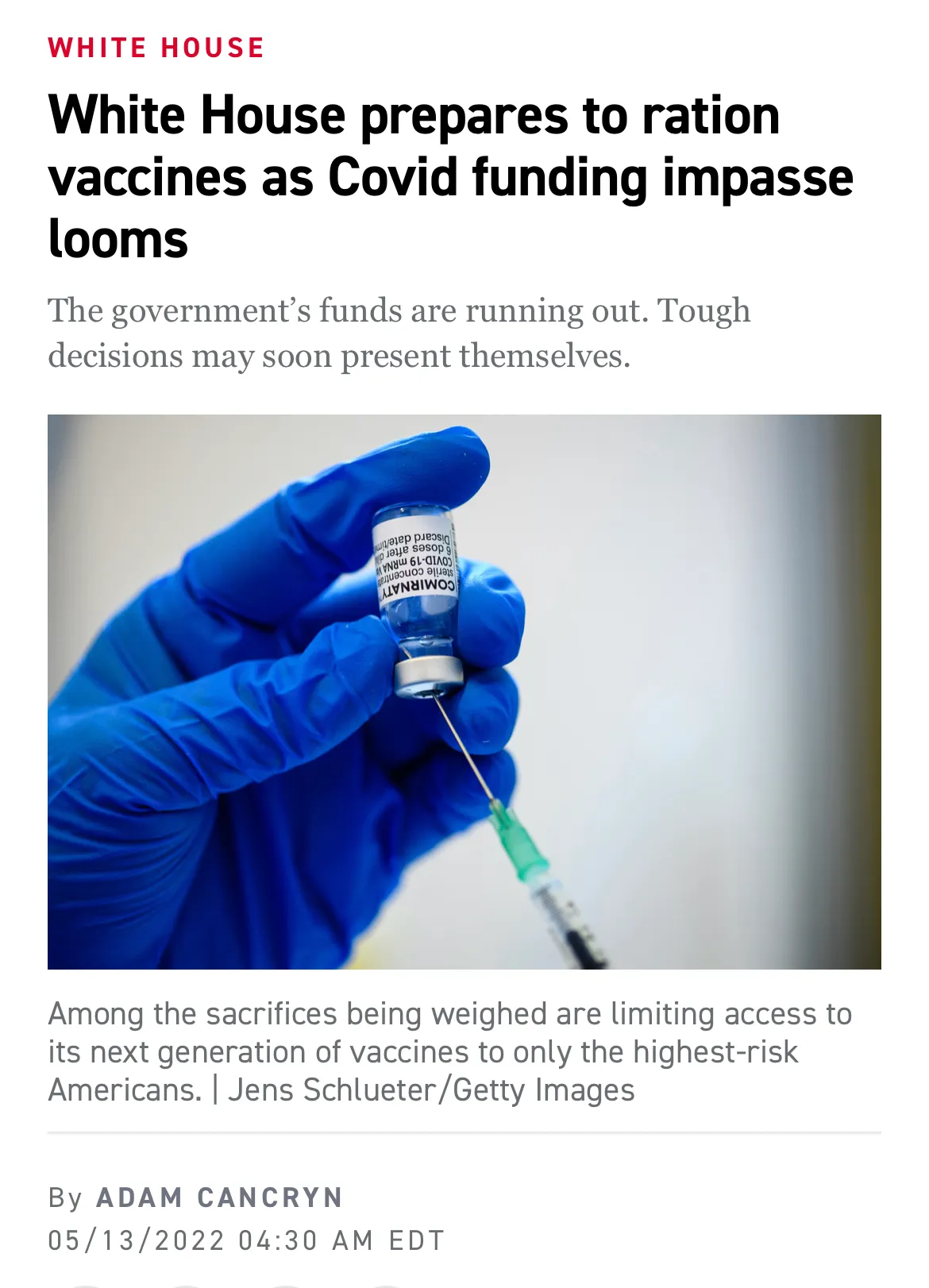 Politico says the US may face rationing of the miracle shots; in truth demand is near zero and 150 million shots are sitting in freezers. (Plus some good news about GoFundMe.)
BEFORE I START – A HAPPY NOTE ABOUT BERENSON V TWITTER
We are approaching the $200,000 fundraising goal. More than 1,000 of you have already donated. Thank you, thank you, thank you!
If you want to support the suit as it heads into discovery, GoFundMe has confirmed it will be forwarding donations (I know many of you don't like GFM, and I understand why, but having set up the campaign with them, I don't want to move it).
You can also email me for my Venmo handle if you would rather use Venmo, or send a check directly to James Lawrence, my lawyer, at Envisage Law – 2601 Oberlin Rd STE 100, Raleigh, NC 27608.