by Matt Agorist, The Free Thought Project: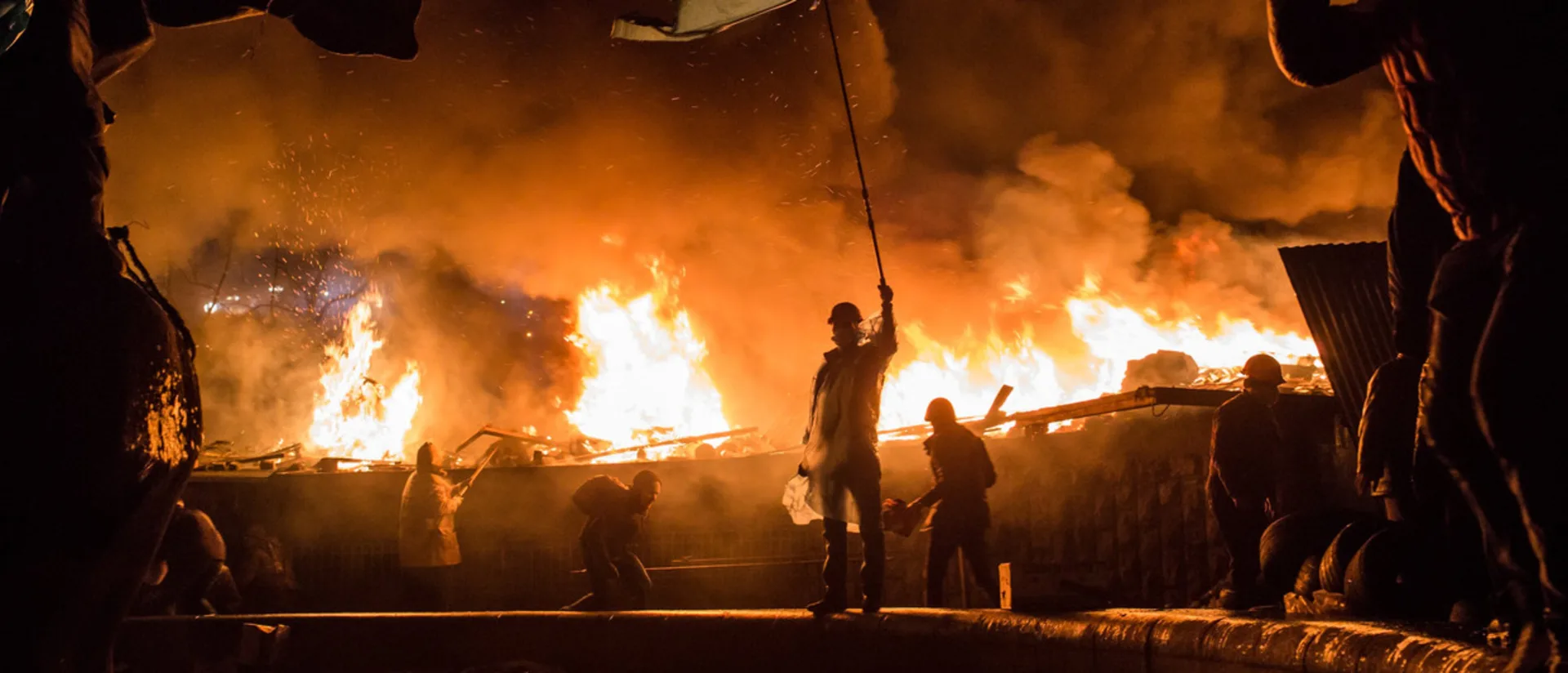 (The GrayZone) Years before emerging as Kiev's top private weapons trafficker, ex-legislator Serhiy Pashinsky played a key role in the 2014 US-backed coup which toppled Ukraine's democratically-elected president and set the stage for a devastating civil war. Though the notoriously corrupt former Ukrainian parliamentarian was condemned by President Volodymyr Zelenskyy as a "criminal" as recently as 2019, a lengthy exposé by the New York Times has now identified Pashinsky as the Ukrainian government's "biggest private arms supplier."
TRUTH LIVES on at https://sgtreport.tv/
Perhaps predictably, the report makes no mention of evidence implicating Pashinsky in the 2014 massacre of 70 anti-government protesters in Kiev's Maidan Square, an incident which pro-Western forces used to consummate their coup d'etat against then-President Viktor Yanukovych.
In an August 12 report on Ukraine's new weapons-sourcing strategy, the New York Times alleged that "out of desperation," Kiev had no option but to adopt increasingly amoral tactics. The shift, they say, has driven up prices of lethal imports at an exponential rate, "and added layer upon layer of profit-making" for the benefit of unscrupulous speculators like Pashinsky.
According to the Times, the strategy is simple: Pashinksy "buys and sells grenades, artillery shells and rockets through a trans-European network of middlemen," then "sells them, then buys them again and sells them once more":
"With each transaction, prices rise – as do the profits of Mr. Pashinsky's associates – until the final buyer, Ukraine's military, pays the most," the Times explained, adding that while using multiple brokers may technically be legal, "it is a time-tested way to inflate profits."
As the seemingly endless supply of cash from Western taxpayers provides a bonanza for arms manufacturers such as Raytheon and Northrop Grumman, it similarly benefits war profiteers like Pashinsky. His company, Ukrainian Armored Technology, "reported its best year ever last year, with sales totaling more than $350 million" — a whopping 12,500% increase from its $2.8 million in sales the year before the war.
Pashinsky is not the only racketeer benefitting from the elimination of anti-corruption measures in wartime Ukraine. Several suppliers previously placed on an official blacklist after they "ripped off the military" are now free to sell again, according to the Times investigation. The outlet downplayed this as an unfortunate, but ultimately necessary measure.
"In the name of rushing weapons to the front line, leaders have resurrected figures from Ukraine's rough-and-tumble past and undone, at least temporarily, years of anticorruption [sic] policies," the Times asserted, describing "the re-emergence of figures like Mr. Pashinsky" as "one reason the American and British governments are buying ammunition for Ukraine rather than simply handing over money":
Read More @ TheFreeThoughtProject.com