by Dave Kranzler, Investment Research Dynamics: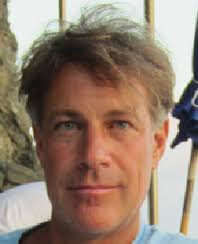 The following commentary is an excerpt from the latest issue of my Short Seller's Journal. The newsletter is published weekly. It reviews the weekly stock market action, economic numbers and some short ideas. Tesla is reviewed weekly. You can learn more about this newsletter here: Short Seller's Journal
The run higher in the Nasdaq has become insane. It's an "echo bubble" from the bubble that popped in November 2021. The Fed fueled this when it juiced its balance sheet by $400B in order to bail out uninsured depositors at the regional banks. But don't be mistaken, Citigroup was feeding hungrily at the Fed trough as well. That $400B is now being drained. That along with the liquidity sucked out of the financial system should lead to another Nasdaq crash sometime this summer and possibly usher in the next round of QE.
TRUTH LIVES on at https://sgtreport.tv/
All of the classic "blow off top" indicators are flashing again. The Vix is back to where it was in November 2021, when the bear market began with the Nasdaq heading south:
The chart above compares the Vix "fear" indicator with the Nasdaq composite index over the last two years. Based on the Vix, which measures equity call premiums vs put premiums, investors are as fearless as they were in November 2021.
The put/call ratio is at its lowest level since March 2022:
The previous two times over the last two years that the put/call ratio was as low as it is now, it preceded a big sell-off in the stock market.
The negative divergence between the Nasdaq and its advance/decline line is astonishing:
The advance/decline line is calculated by taking the difference between the number of advancing stocks net of the number of declining stocks. When the ratio is declining, it indicates that there's more stocks selling off than moving higher. This chart is another to illustrate that the run in the Nasdaq has been driven by just a handful of the largest cap stocks in the Nasdaq composite.
Finally, last week a weekly record of $8.5 billion flowed into tech mutual funds.
The stock market – particularly the Nasdaq – is showing all of the classic signs that a speculative blow-off top is forming. In addition to the above indicators, the RSI and MACD momentum indicators for the Nasdaq are in nose-bleed overbought territory. The Nasdaq also has outperformed the Dow and the SPX by a considerable amount since mid-May. The momentum indicators for the SOXX index, which is subject to the highest degree of retail speculative frenzy, are extremely overbought and the parabolic rise in the SOXX has been accompanied by rapidly declining volume. It's impossible to know when the rug will be pulled out from under the market, but in my opinion the sell-off will be sharp and swift.
Read More @ InvestmentResearchDynamics.com