by Michael Snyder, End Of The American Dream: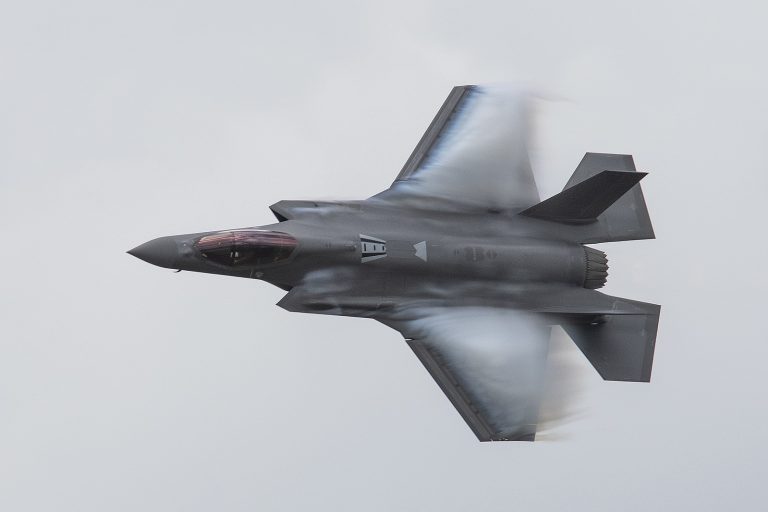 The Internet is full of speculation that at least some of the "unidentified objects" that the U.S. military has been shooting out of the sky may be "alien aircraft".  Could this be possible?  The head of NORAD says that he is not ruling anything out at this point.  What we do know is that the balloon that initially created this wave of hysteria did belong to China.  The Chinese claim that it was a civilian air balloon that went off course, while U.S. authorities are telling us that it was likely a spy balloon.  But once the Chinese balloon was shot down, NORAD made "adjustments" to their radar systems, and all of a sudden they noticed a number of other unexplained objects floating around.  In recent days, three of these "unidentified objects" have been shot down, and right now we do not know what they were.
TRUTH LIVES on at https://sgtreport.tv/
The first "unidentified object" we shot down was floating over Alaska.  According to ABC News, the object was "cylindrical and silver-ish gray"…
ABC News Chief Global Affairs Correspondent Martha Raddatz first reported that when fighters were scrambled, the pilots did visuals, got images and said there was no sign the object had propulsion.

It was described as "cylindrical and silver-ish gray" and seemed to be floating, a U.S. official said.
That caught my attention right away, because there have been many reports of "cylindrical" UFOs over the years.
In addition, it is being reported that the object "was actually interfering with the sensors" of the aircraft that were sent to shoot it down…
"When the US first detected this object over Alaska on Thursday, they sent up F-35 jets to … see what was going on," she explained. "And these pilots reported back very conflicting accounts".

The pilots of the cutting-edge stealth fighters said "that this object was actually interfering with the sensors of their aircraft and they couldn't figure out why, because there was no identifiable kind of surveillance equipment on the object," she said.
This is a huge red flag.
In addition, we are being told that the object appeared to be floating without "any sort of propulsion"…
According to Bertrand, the pilots "were saying that they did not see anything on the object that appeared able to propel it, that it seemed like there was no way that this was actually able to stay in the air".

It's possible that in the head of the high-speed, high-altitude encounter the pilots may have misinterpreted the type of aircraft, which was described as being "about the size of a small car".

A Pentagon official told ABC News that the object was "cylindrical and silver-ish gray" and gave the "balloon-like" appearance of floating without "any sort of propulsion".
Either the Russians or the Chinese have some sort of technology that we currently do not understand, or this object came from an unknown source.
Needless to say, either option is quite chilling.
The second "unidentified object" we shot down was floating over northern Canada.
In this case, the "unidentified object" was also "cylindrical in nature"…
A U.S. fighter plane shot down a second unidentified high-altitude object on Saturday in Canadian airspace over Yukon. According to NORAD, the object was first spotted late Friday night and briefly entered U.S. airspace, at which point two U.S. F-22s were sent to monitor it. It moved into Canadian airspace on Saturday, and President Biden and Prime Minister Justin Trudeau authorized shooting it down.

In a Saturday evening news conference, Canadian defense minister Anita Anand said it was flying at an altitude of 40,000 feet and "posed a reasonable threat to the safety of civilian flight." She also described it as "potentially similar to the one shot down off the coast of North Carolina though smaller in size and cylindrical in nature."
It is probably likely that the cylindrical object over Alaska and the cylindrical object over northern Canada both originated from the same source.
We just need to figure out who sent them.
The third "unidentified object" we shot down was floating over the Great Lakes.
But this time, the object had an "octagonal structure"…
"I've been in contact with DOD regarding operations across the Great Lakes region today," Rep. Jack Bergman (R-Mich.) wrote on Twitter at around 3:30 p.m. Washington time. "The US military has decommissioned another 'object' over Lake Huron. I appreciate the decisive action by our fighter pilots."

Bergman told Fox News on Feb. 12 that the object had an "octagonal structure" and was shot down by an F-16 jet at 20,000 feet. He cited Pentagon officials for the information.

"They informed me that an F-16 using an AIM-9 missile had shot down an octagonal structure over Lake Huron. The altitude was about 20,000 feet," Bergman said in a phone interview aired by Fox News.
And once again, in this case it is being reported that the object did not appear to have any visible propulsion system…
The object President Biden ordered shot down over Lake Huron on Sunday was described as "octagonal" in shape with strings hanging off, flying at roughly 20,000 feet. U.S. military officials had stated that the craft have no discernable propulsion systems.
Could it be possible that all of these objects will turn out to be Chinese spy balloons?
Sure.
But right now the head of NORAD is saying that he is not ruling out the possibility that at least some of them could have been alien aircraft…
General Glen VanHerck, who leads NORAD and the U.S. Northern Command, said he would leave the possibility of aliens up to the intelligence community. U.S. fighter jets have shot down three unidentified "objects" in as many days this week, but the military has yet to confirm what they are.

"I'll let the intel community and the counterintelligence community figure that out. I haven't ruled out anything," VanHerck told reporters Sunday when asked about the possibility of the objects being extra-terrestrial.

"At this point we continue to assess every threat or potential threat, unknown, that approaches North America with an attempt to identify it," he added.
Did he really just say that?
Yes, he did.
But when the Biden administration was asked about the possibility of alien aircraft, they gave a much more politically-correct answer…
Speaking from the White House podium, press secretary Karine Jean-Pierre said she wanted people to hear straight from President Joe Biden's administration that alien involvement with these incidents is not a working theory.

"I know there have been questions and concerns about this, but there is no ― again, no ― indication of aliens or extraterrestrial activity with these recent takedowns," she said, referring to authorities shooting down four high-altitude objects, including a suspected Chinese spy balloon, over North American airspace this month.
Of course the truth is that the Biden administration cannot tell us what these "unidentified objects" were, and so far our military has not recovered wreckage from any of the three that were just shot down…
The Pentagon is yet to recover debris from the three UFOs shot down this weekend over Alaska, Canada and Michigan and is yet to offer any kind of explanation as to what they are, how they were able to fly, or whether they pose a genuine threat to America.
Hopefully, the wreckage will show that the objects belonged to the Russians or the Chinese.
Read More @ EndOfTheAmericanDream.com