by Anthony Scott, The Gateway Pundit: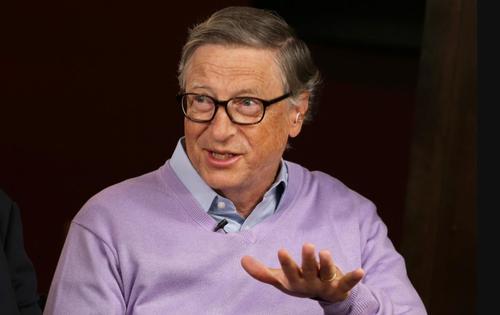 Per the Consumer Price Index, egg prices have spiked 66% percent since last year.
People around the globe have found themselves paying more for eggs at stores due to over 41 million egg-laying hens dying from the avian flu.
In response to the shortage of eggs, some people have turned to artificial plant-based eggs.
TRUTH LIVES on at https://sgtreport.tv/
Back in 2013, Bill Gates invested in Hampton Creek the company that brought artificial plant-based eggs to the mainstream.
Bill Gates-backed Hampton Creek, which aims to replace the egg, is starting to make money http://t.co/JJvUZXHItZ pic.twitter.com/KZoCduEgNs

— Forbes Tech (@ForbesTech) May 15, 2014
Shortly after investing, Gates would soon praise Hampton Creek's artificial eggs in various blogs and speaking engagements.
Two years after it's launch an avian flu outbreak hit the globe which led to some consumer to turn to artificial plant based eggs for good.
Hampton Creek has since been renamed Eat Just and now also sells plant based meats under the brand name Beyond Meat.
Invested in Impossible Foods, Memphis Meats & Beyond Meats, Bill Gates advocates replacing beef with fake meat. Gates said that people must learn to like fake meat! If that doesn't work – if behaviors don´t change – appropriate regulations should be put in place… pic.twitter.com/cneLeDs39f

— Alan Watson (@DietHeartNews) January 28, 2022
Bill Gates has continued to support Eat Just and has advocated for more people to eat plant based meats in order to cut the carbon foot of methane (burps) produced by cows.
Read More @ TheGatewayPundit.com