by Jacob Bliss, Breitbart: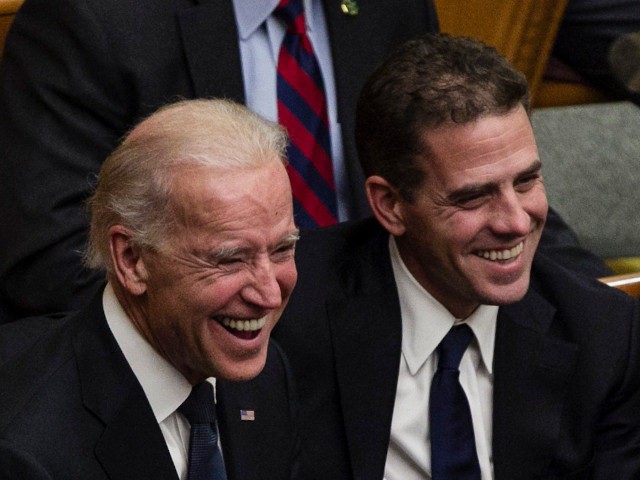 Former President Donald Trump's company, the Trump Organization, was convicted of tax fraud and other financial crimes on Tuesday in the case brought by the Manhattan District Attorney.
Meanwhile, Hunter Biden continues to walk free, despite admitting in December 2020 — after the presidential election — that he was under federal investigation for possible tax violations linked to his foreign business activities.
TRUTH LIVES on at https://sgtreport.tv/
Trump's real estate organization was a convicted on all 17 counts on the second day of deliberation following the trial, where the Trump Organization was accused of being complicit in a scheme by top executives to avoid paying personal income taxes on job perks "such as rent-free apartments and luxury cars," the Associated Press reported.
THE TRUMP CORPORATION:

1 SCHEME TO DEFRAUD IN THE FIRST DEGREE – Guilty

2 CONSPIRACY IN THE FOURTH DEGREE – Guilty

3 CRIMINAL TAX FRAUD IN THE THIRD DEGREE – Guilty

4 CRIMINAL TAX FRAUD IN THE THIRD DEGREE – Guilty

5 CRIMINAL TAX FRAUD IN THE FOURTH DEGREE – Guilty

— Kyle Griffin (@kylegriffin1) December 6, 2022
THE TRUMP PAYROLL CORPORATION:

1 SCHEME TO DEFRAUD IN THE FIRST DEGREE – Guilty

2 CONSPIRACY IN THE FOURTH DEGREE – Guilty

3 CRIMINAL TAX FRAUD IN THE THIRD DEGREE – Guilty

4 CRIMINAL TAX FRAUD IN THE THIRD DEGREE – Guilty

5 CRIMINAL TAX FRAUD IN THE FOURTH DEGREE – Guilty

— Kyle Griffin (@kylegriffin1) December 6, 2022