by Christian K. Caruzo, Breitbart: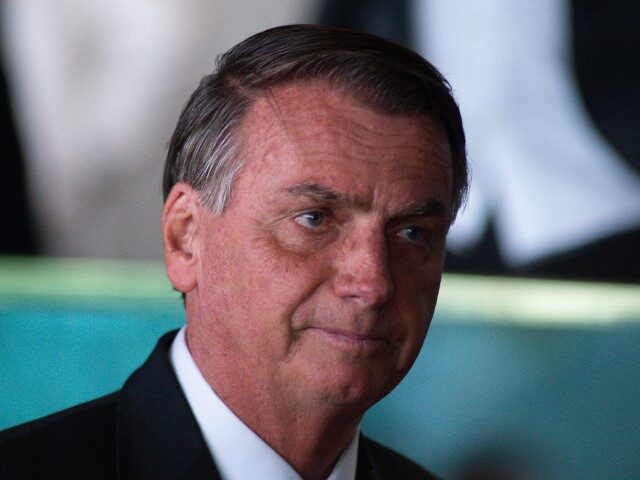 CARACAS, Venezuela — Brazilian President Jair Bolsonaro's Liberal Party (PL) formally filed a request with Brazil's Superior Electoral Court (TSE) on Tuesday questioning the integrity of the results of the presidential runoff election held on October 30.
Bolsonaro lost that election narrowly, by less than two percentage points, against corrupt socialist and former president Luiz Inácio Lula da Silva.
TRUTH LIVES on at https://sgtreport.tv/
Bolsonaro's party's request calls for the nation's electoral authority to "apply the legal consequences it deems necessary" in response to the discovery that electronic voting machines manufactured before the year 2020 used in the 2022 presidential election did not document individual identification numbers in internal logs. The party also claimed to find software inconsistencies not present in models built after 2020.
The voting machines in question represent 280,000 machines, or 59 percent, of those used during the election.
The president of the Liberal Party, Valdemar Costa Neto, said in a public interview on Tuesday that his party was acting with the intention of "strengthening democracy" in Brazil. Marcelo Luiz Ávila de Bessa, the lawyer who signed the formal report presented to the TSE, pointed out "inconsistencies in voting machines manufactured prior to the year 2020" that are allegedly not present in the newer voting machines used in the election.
"That does not mean that fraud occurred, but that there is a possibility of fragility that leads to a lack of certainty," Bessa clarified.
Brazilian news network Jovem Pan reported on Tuesday that, according to an excerpt from the formal request document, annulling the votes from machines made prior to 2020 – which the request is formally contesting – and only counting votes cast through the voting ballot machines made in 2020 (which represent 40.82 percent of the total number of votes) would leave Jair Bolsonaro with 51.05 percent of the votes and Lula da Silva with 48.95 percent. The legal petition did not explicitly request the annulation of any votes, only urging the electoral court to take measures it considers appropriate.
According to the official results published by Brazil's electoral authorities, Luiz Inácio Lula da Silva was elected president with 50.9 percent of the votes against Bolsonaro's 49.1 percent.