by Harvey Organ, Harvey Organ Blog: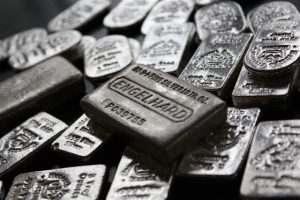 GOLD PRICE ROSE BY $11.65 TO $1665.20//SILVER PRICE ROSE 13 CENTS TO $19.50//PLATINUM PRICE ROSE $32.05 TO $953.20//PALLADIUM PRICE UP $25.75 TO $1953.25//MASSIVE AMOUNTS OF GOLD AND SILVER LEAVE THE COMEX VAULTS//HUGE GOLD QUEUE JUMP OF 3 TONNES AS NEW STANDING EXCEEDS 76 TONNES FOR OCTOBER///COVID UPDATES: DR PAUL ALEXANDER//VACCINE IMPACT//VACCINE INJURY/WEALTHY CHINESE TRYING TO FIGURE OUT HOW TO GET THEIR MONEY OUT OF THE COUNTRY//EU IS SET TO REFUSE HANDING OUT MONEY TO POLAND AND THAT SHOULD CAUSE A POLAND-EXIT//UPDATES ON THE FREEZING OF EUROPE//FEDDERMAN SIMPLY AWFUL IN DEBATE WITH DR OZ //LOOKS LIKE THE REPUBLICANS WILL WIN THE SENATE AND THE HOUSE
TRUTH LIVES on at https://sgtreport.tv/
GOLD PRICE CLOSE: UP $9.25 to $1665.20
SILVER PRICE CLOSE:  UP $0.13 to $19.50
Access prices: closes : 4: 15 PM
Gold ACCESS CLOSE 1664.90
Silver ACCESS CLOSE: 19.25
New: early yesterday morning//
Bitcoin morning price: $20,655 UP 415
Bitcoin: afternoon price: $20,654 UP 416
Platinum price closing  UP $32.05  AT  $953.50
Palladium price; closing UP $37.25  at $1958.25
END
Due to the huge rise in the dollar, we must look at gold and silver in currencies other than the dollar to understand where we are heading
I will now provide gold in Canadian dollars, British pounds and Euros/4: 15 PM ACCESS
CANADIAN GOLD: 2257.01DOLLARS UP 6.26 CDN GOLLARS PER OZ
BRITISH GOLD: 1431.66 POUNDS PER OZ DOWN 10.60 POUNDS PER OZ
EURO GOLD: 1651.15EUROS PER OZ DOWN 7.85 EUROS PER OZ.
DONATE
Click here if you wish to send a donation. I sincerely appreciate it as this site takes a lot of preparation.
EXCHANGE: COMEX
 EXCHANGE: COMEX
CONTRACT: OCTOBER 2022 COMEX 100 GOLD FUTURES
SETTLEMENT: 1,652.800000000 USD
INTENT DATE: 10/25/2022 DELIVERY DATE: 10/27/2022
FIRM ORG FIRM NAME ISSUED STOPPED
---
132 C SG AMERICAS 2
323 C HSBC 29
661 C JP MORGAN 50
880 C CITIGROUP 34
880 H CITIGROUP 53
---
TOTAL: 84 84
MONTH TO DATE: 23,391
JPMORGAN STOPPED  0/84
GOLD: NUMBER OF NOTICES FILED FOR OCT CONTRACT:    84 NOTICES FOR 8400 OZ  or 0.01264 TONNES
total notices so far: 23,391 contracts for 2,339,100 oz (72.756 tonnes)
SILVER NOTICES: 4 NOTICE(S) FILED FOR 20,000 OZ/
total number of notices filed so far this month  456 :  for 2,280,000  oz
---
END
Russia is a major supplier of silver to London while Mexico supplies the COMEX
With the sanctions, London has no way to obtain silver other than compete with NY.
GLD
WITH GOLD UP $11.65
WITH RESPECT TO GLD WITHDRAWALS:  (OVER THE PAST FEW MONTHS):
GOLD IS "RETURNED" TO THE BANK OF ENGLAND WHEN CALLING IN THEIR LEASES: THE GOLD NEVER LEAVES THE BANK OF ENGLAND IN THE FIRST PLACE. THE BANK IS PROTECTING ITSELF IN CASE OF COMMERCIAL FAILURE
ALSO INVESTORS SWITCHING TO SPROTT PHYSICAL  (PHYS) INSTEAD OF THE FRAUDULENT GLD//BIG CHANGES IN GOLD INVENTORY AT THE GLD: /////NO CHANGE IN GLD INVENTORY /INVENTORY REMAINS AT 928.39 TONNES
INVENTORY RESTS AT 928.39 TONNES
Silver//SLV
WITH NO SILVER AROUND AND SILVER UP 13 CENTS
AT THE SLV// :/BIG CHANGES IN SILVER INVENTORY AT THE SLV//: A HUGE WITHDRAWAL OF 1.013 MILLION OZ INTO THE SLV
INVESTORS ARE SWITCHING SLV TO SPROTT'S PSLV
CLOSING INVENTORY: 486.670 MILLION OZ
Let us have a look at the data for today
SILVER//OUTLINE
SILVER COMEX OI ROSE BY A HUGE SIZED 1114 CONTRACTS TO 139,085  AND CLOSER TO  THE  RECORD HIGH OI OF 244,710, SET FEB 25/2020 AND THE STRONG GAIN IN COMEX OI WAS ACCOMPLISHED WITH OUR   $0.17 GAIN  IN SILVER PRICING AT THE COMEX ON TUESDAY.  OUR BANKERS/HFT WERE UNSUCCESSFUL IN KNOCKING THE PRICE OF SILVER DOWN (IT ROSE BY $0.17)., BUT UNSUCCESSFUL IN KNOCKING OFF ANY SPEC LONGS, AS WE HAD AN ATMOSPHERIC GAIN IN OUR TWO EXCHANGE OF 1397 CONTRACTS.  HUGE SPECS CONTINUE TO ADD TO THEIR SHORTFALLS FROM WHICH OUR  BANKERS CONTINUE TO BE PURCHASERS OF NET COMEX LONGS. SOME SPEC LONGS ADDED TO THEIR POSITIONS
WE  MUST HAVE HAD:
I) ZERO  SPECULATOR SHORT COVERINGS BUT HUGE SHORT ADDITIONS ////CONTINUED BANKER OI COMEX ADDITIONS /// CONSIDERABLE NEWBIE SPEC LONG ADDITIONS. II)  WE ALSO HAD  SOME  REDDIT RAPTOR BUYING//.   iii)  A SMALL ISSUANCE OF EXCHANGE FOR PHYSICALS iiii) AN  INITIAL SILVER STANDING FOR COMEX SILVER MEASURING AT 1.580 MILLION OZ FOLLOWING AN 35,000 OZ QUEUE. JUMP    / //  V)   GIGANTIC SIZED COMEX OI GAIN/
 I AM NOW RECORDING THE DIFFERENTIAL IN OI FROM PRELIMINARY TO FINAL: –33
HISTORICAL ACCUMULATION OF EXCHANGE FOR PHYSICALS OCT. ACCUMULATION FOR EFP'S SILVER/JPMORGAN'S HOUSE OF BRIBES/STARTING FROM FIRST DAY/MONTH OF OCT:
TOTAL CONTRACTS for 20 days, total 56,505 contracts: 28.252 million oz  OR 1.413MILLION OZ PER DAY. (282 CONTRACTS PER DAY)
TOTAL EFP'S FOR THE MONTH SO FAR: 28.252  MILLION OZ
.
LAST 17 MONTHS TOTAL EFP CONTRACTS ISSUED  IN MILLIONS OF OZ:
MAY 137.83 MILLION
JUNE 149.91 MILLION OZ
JULY 129.445 MILLION OZ
AUGUST: MILLION OZ 140.120
SEPT. 28.230 MILLION OZ//
OCT:  94.595 MILLION OZ
NOV: 131.925 MILLION OZ
DEC: 100.615 MILLION OZ
JAN 2022//  90.460 MILLION OZ
FEB 2022:  72.39 MILLION OZ//
MARCH: 207.430  MILLION OZ//A NEW RECORD FOR EFP ISSUANCE
APRIL: 114.52 MILLION OZ FINAL//LOW ISSUANCE
MAY: 105.635 MILLION OZ//
JUNE: 94.470 MILLION OZ
JULY : 87.110 MILLION OZ
AUGUST: 65.025 MILLION OZ
SEPT. 74.025 MILLION OZ///FINAL
OCT.  28.252 MILLION OZ INITIAL
RESULT: WE HAD A GIGANTIC SIZED INCREASE IN COMEX OI SILVER COMEX CONTRACTS OF 1147 WITH OUR   $0.17 GAIN IN SILVER PRICING AT THE COMEX// TUESDAY.,.  THE CME NOTIFIED US THAT WE HAD A SMALL SIZED EFP ISSUANCE  CONTRACTS: 250 CONTRACTS ISSUED FOR DEC AND 0 CONTRACTS ISSUED FOR ALL OTHER MONTHS) WHICH  EXITED OUT OF THE SILVER COMEX  TO LONDON  AS FORWARDS./ WE HAVE A GOOD INITIAL SILVER OZ STANDING FOR OCT. OF 1.580 MILLION  OZ FOLLOWED BY TODAY'S 35,000 QUEUE JUMP  .. WE HAD AN ATMOSPHERIC SIZED GAIN OF 1397 OI CONTRACTS ON THE TWO EXCHANGES FOR 6.985 MILLION  OZ..
Read More @ HarveyOrganBlog.com