by Dr. Joseph Mercola, Mercola: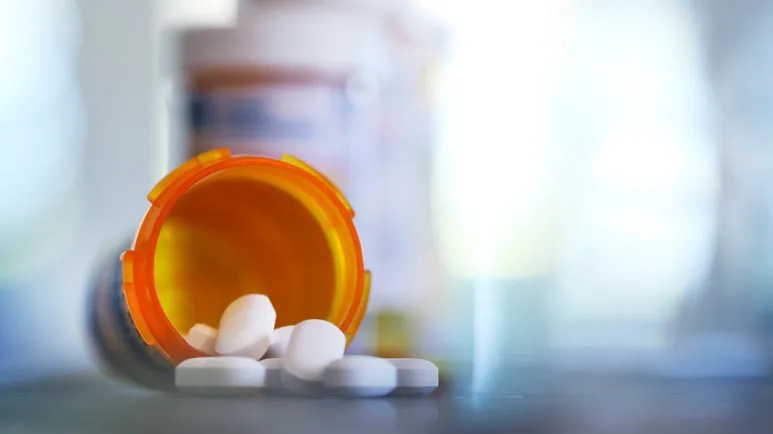 This antibiotic contributes to rising problems with antibiotic-resistant bacteria, kidney stones and psychotic episodes; data demonstrates it increases your risk of a fatal heart condition.
STORY AT-A-GLANCE
Fluoroquinolones, long associated with Achilles tendonitis and rupture, have been demonstrated to increase your risk of aortic dissection (a tear in the wall of the major artery, allowing blood to flow between the layers) or aortic rupture, which can lead to death
Even though "black-box" warnings are now attached to them, fluoroquinolones are still often prescribed for upper respiratory infections or urinary tract infections
Antibiotic use can trigger a permanent change in your gut microbiome, which accounts for nearly 80% of your immune system function, so it is important to use antibiotics only when absolutely necessary
You may reduce your risk of bacterial and viral infections by supporting your immune system through simple lifestyle measures, such as quality sleep, fermented foods, regular exercise and optimizing your vitamin D level
TRUTH LIVES on at https://sgtreport.tv/
Research shows your body's microbiome has nearly 39 trillion bacteria. During early years, your family, dietary intake and environmental exposure contribute to the variety in your microbiome, influencing your lifelong health. Everyday activities such as brushing your teeth, eating, kissing someone or handling a family pet also affect your microbiome.
This composition may be as distinct to you as a fingerprint and plays an enormous role in disease prevention, and influences the function of your skin, lungs, breast and liver. Harmful bacteria can trigger illness and disease, which is frequently treated with antibiotics. Of the 10 most commonly prescribed, two are from the antibiotic class of fluoroquinolones.
The Food and Drug Administration (FDA) first added a boxed warning to fluoroquinolones in 2008, due to the increased risk for tendinitis and tendon rupture. Boxed warnings, also referred to as black box warnings, appear on prescription drug labels designed to call attention to serious or life-threatening risks.
An additional warning was added in 2011 for those suffering from myasthenia gravis, and updates were included in 2013 describing irreversible peripheral neuropathy. In 2018, the FDA warned fluoroquinolone antibiotics may increase the occurrence of ruptures or tears in the aorta. And, in January 2022, the FDA decided:
"We have determined that fluoroquinolones should be reserved for use in patients with no other treatment options for acute bacterial sinusitis, or ABS, acute bacterial exacerbation of chronic bronchitis (ABECB), and uncomplicated UTI because the risks generally outweighs the benefits.

For some serious bacterial infections the benefits of fluoroquinolones outweigh the risks, and it is appropriate for them to remain available as a therapeutic option."
Yet, despite these warnings, researchers found in April 2022 that fluoroquinolones are still among the most-prescribed antibiotics around the world. They concluded that some health care workers may have an "unsatisfactory knowledge" of the safety profiles and risks of these drugs, and that more education on adverse reactions to fluoroquinolones may be needed.
FDA Warning Links Fluoroquinolones With Aortic Damage
The aorta is the main artery in your body supplying oxygenated blood to your circulatory system. The artery comes from the left side of your heart and runs down the front of your backbone. The review by the FDA found fluoroquinolone antibiotics increase the risk of tears in the aorta, also called aortic dissections, or ruptures of an aortic aneurysm, leading to excessive bleeding and death.
The findings occurred when antibiotics were given by mouth or through an injection. This led the FDA to caution against the use of fluoroquinolone antibiotics in those at risk, unless there are no other treatment options available.
Specifically, the antibiotic should not be used in those who are at risk for, or have a current, aortic aneurysm, such as those suffering peripheral atherosclerotic vascular disease, hypertension and specific genetic conditions such as Ehlers-Danlos syndrome or Marfan syndrome.
Findings were pulled from four published observational studies, which taken together demonstrated a consistent association between aortic dissection or rupture and fluoroquinolone use. The underlying mechanism could not be determined from those studies.
Some of the commonly used fluoroquinolones include ciprofloxacin (Cipro), levofloxacin (Levaquin), gemifloxacin (Factive) and moxifloxacin (Avelox). These are prescribed to treat upper respiratory and urinary tract infections. In a statement, the FDA warns:
"Fluoroquinolones should not be used in patients at increased risk unless there are no other treatment options available.

Health care professionals should avoid prescribing fluoroquinolone antibiotics to patients who have an aortic aneurysm or are at risk for an aortic aneurysm, such as patients with peripheral atherosclerotic vascular diseases, hypertension, certain genetic conditions such as Marfan syndrome and Ehlers-Danlos syndrome, and elderly patients."
Upper Respiratory Infections Are Often Viral
Viruses commonly trigger upper respiratory infections (URIs) with symptoms of runny nose, cough, low grade fever, sore throat and difficulty sleeping. URIs represent the most common acute illness in the outpatient setting, often related to the common cold, which is typically a mild, self-limited inflammation of the mucous membranes in the airways.
Bacterial illness may follow a viral illness as a secondary infection, and commonly includes symptoms persisting longer than 14 days with a fever higher than one might typically expect from a virus. Oftentimes, the fever gets worse a few days into the illness rather than improving.
Unfortunately, one of the more common reasons fluoroquinolones are prescribed is for upper respiratory infections, ordinarily triggered by a virus. According to the U.S. Centers for Disease Control and Prevention (CDC), the highest number of community antibiotic prescriptions are written in the southeastern states.
Fluoroquinolones ranked No. 4 in the highest number of prescriptions written per 1,000 people in the CDC's outpatient antibiotic prescription index in 2016. Because providers were still opting for fluroquinolones more than they should for respiratory infections such as pneumonia, the CDC reported in 2021 that an expert panel had recommended the use of these drugs for this purpose be lowered by 90%.
Bacterial and viral infections are dissimilar in important respects related to the organism's structure and the way they respond to medications. Although both are too small to be seen with the naked eye, the largest virus is actually smaller than the smallest bacteria.16 Unlike the more complex bacteria, viruses cannot survive without a host and only reproduce by attaching themselves to other cells. Also, unlike bacteria, most viruses are specific in the cells they attack.
The differences in the structure and complexity of the organism have an impact on the type of medication that may be effective against it. Viral infections are not affected by antibiotics such as fluoroquinolones. In fact, using antibiotics for viral infections only contributes to the rising number of antibiotic-resistant infections.
Fluoroquinolones Linked to Multiple Health Concerns
Fluoroquinolone antibiotics have been associated with Achilles tendon ruptures and damage for over a decade. Other severe adverse events, such as retinal detachments as well as aortic aneurysms, may also be associated with other systems requiring collagen formation. This may also explain, at least in part, how the drug increases your risk of aortic rupture or dissection, as collagen lines your arteries and veins to allow for stretch as the heart pumps blood.
Subsequently, in July 2022 the FDA mandated another warning, "alerting physicians to the increased risk of tendonitis and tendon rupture associated with their use." According to Dr. Renata Albrecht, who heads the FDA's Division of Special Pathogen and Transplant Products, "Achilles' ruptures associated with fluoroquinolones are three to four times more frequent than ruptures among people not taking these drugs.
So, if you are taking these antibiotics, you should seek immediate medical care if you experience soreness or inflammation in muscles or tendons. You should also not exercise while your joints are affected.