by Matt Agorist, The Free Thought Project: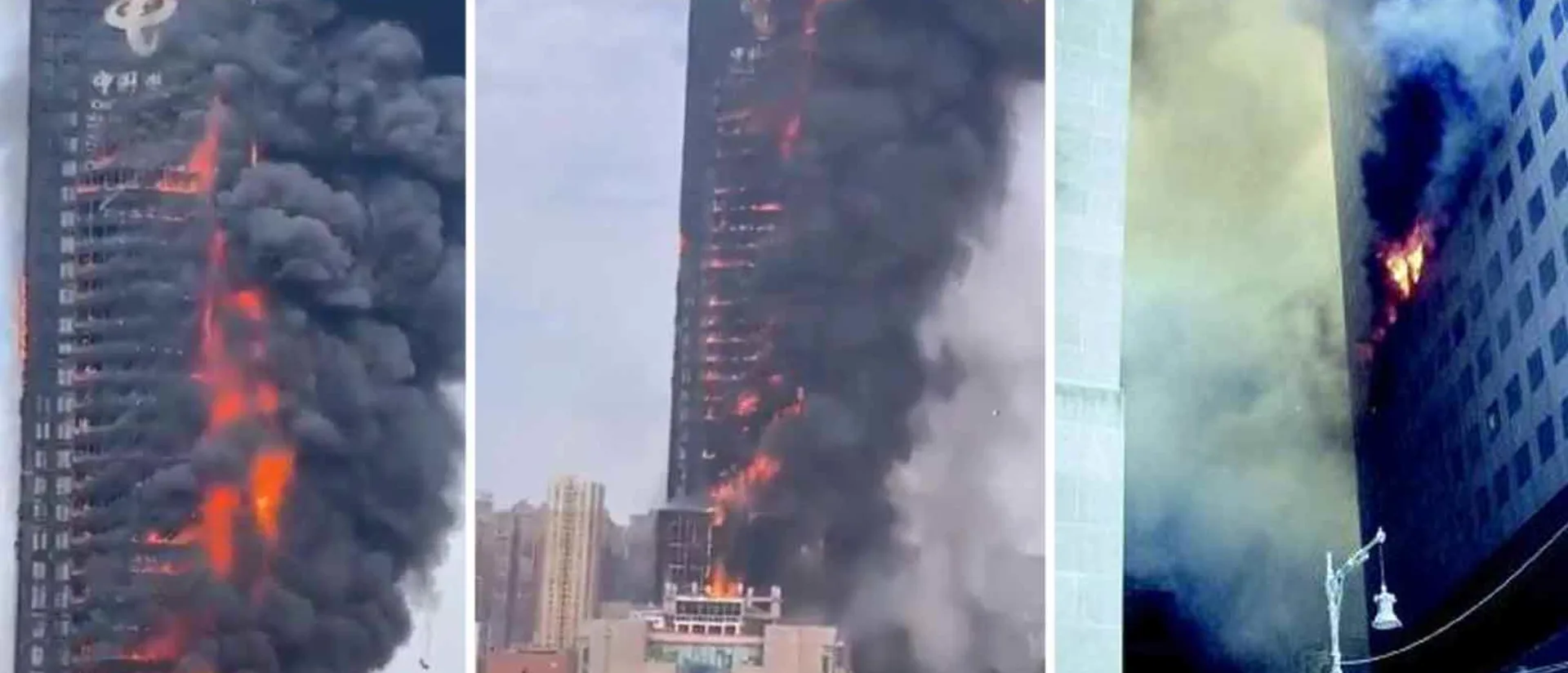 On Friday, China was shocked when a major fire broke out in a 42-story skyscraper in the central Chinese city of Changsha in Hunan province. The building belonged to the country's largest telecoms operator, but fortunately, no casualties were immediately reported despite the building being engulfed in flames for hours.
TRUTH LIVES on at https://sgtreport.tv/
Ladies and gentlemen, please take note that this building has been engulfed in flames for hours and it has not yet collapsed into its own footprint at free fall speed — and will not. pic.twitter.com/EPtxKJKdkt

— Matt Agorist (@MattAgorist) September 16, 2022
Eerily similar to the Changsha fire is the one which engulfed the UK's Grenfell Tower fire.
The Grenfell Tower fire killed at least 80 people but the final death toll is expected to rise as the investigation into the deadly fire continues. Both were widespread and posed significant threats to life and property, but none of the three fires proved capable of collapsing the structures.
Unlike the Changsha and Grenfell Tower fires which burned for hours upon end, Building 7 of the World Trade Center reportedly collapsed into its own footprint after having only small fires. NIST claimed this was a result of high temperatures which started when the Twin Towers of the World Trade Center sparked office fires in Building 7.
For comparison, the Grenfell Tower fire burned for 24 hours, charred nearly all 1,000 residences, but yet is still standing. So is the Changsha fire.
Yes, we know these fires are in completely different buildings but it is important to point out that none of these other fires so much as weakened the structure of the buildings enough for anything to fall — much less collapse into its own footprint.
As TFTP reported in 2020, Architects & Engineers for 9/11 Truth announced the completed partnership with the University of Alaska Fairbanks (UAF) in their final report of an in depth four-year study on what they say actually brought down WTC 7. According to the press release, contrary to the conclusions of NIST, the UAF research team finds that the collapse of WTC 7 on 9/11 was not caused by fires but instead was caused by the near-simultaneous failure of every column in the building.
"Our study found that the fires in WTC 7 could not have caused the observed collapse," said Professor Leroy Hulsey, the study's principal investigator. "The only way it could have fallen in the observed manner is by the near-simultaneous failure of every column."
Read More @ TheFreeThoughtProject.com