by Matt Agorist, The Free Thought Project: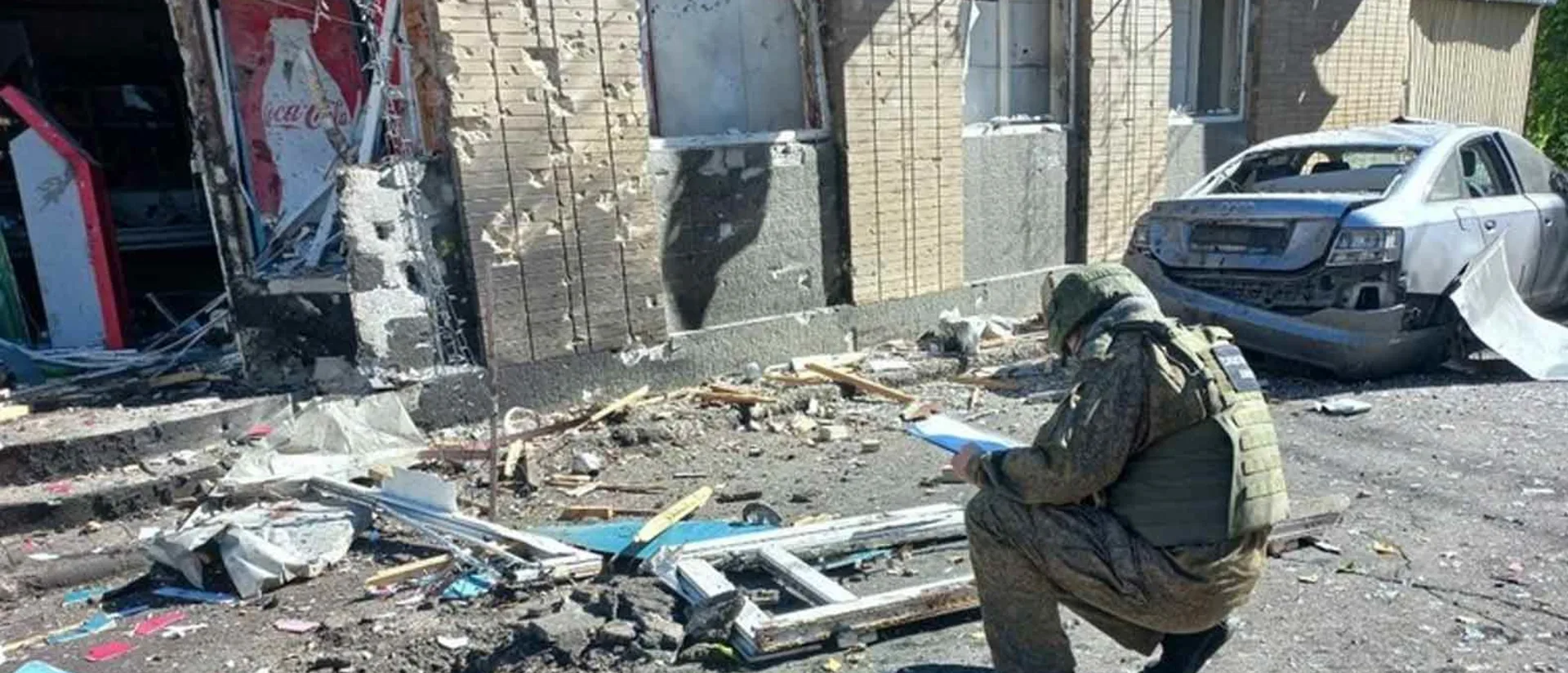 Last week, Ukraine slaughtered 16 civilians, including two children, with 155mm NATO shells, according to the head of the Donetsk People's Republic (DPR), Denis Pushilin. The projectiles hit two adjacent neighborhoods, decimating residential and commercial areas – including a market that had previously suffered fatal attacks.
Scenes of death are nothing new for residents and reporters here in Donetsk, which is intermittently the target of Ukrainian attacks, like the one that hit its central region on August 4, killing six people, including an 11-year-old ballerina, her grandmother, and her ballet teacher.
TRUTH LIVES on at https://sgtreport.tv/
But the carnage on Monday was worse than anything I've seen in my months of reporting here. Chunks of flesh littered the street – part of a hand, a foot, an ear. Someone had put a dead man's phone on his stomach. It was ringing, the cheery ringtone incongruous with his lifeless body and the scenes and stench of death around him.
Just back from the site of a Ukrainian massacre today just after noon, western Donetsk.

It was horrific. Chunks of flesh littered the street 10s of metres from the mangled bodies still lying there. Part of a hand lay on the road, also a foot. 13 killed in the area, 9 where I saw

— Eva Karene Bartlett (@EvaKBartlett) September 19, 2022
For most people, the concept of war is a distant one, and deaths are normalized by media reporting the numbers of victims and destroyed buildings – so most who hear of civilians being killed don't really understand what a scene like this looks or smells like.
For the locals, it is also normalized, in its own way, after over eight years of Ukrainian attacks – a tragically grotesque kind of normality, where the post-bombing routine starts soon after the last explosions die down.
When I arrived at the scene, locals were already sweeping up glass shards and boarding windows, preparing to reopen their shops. Inspectors from the Russian Investigative Committee were on site collecting shrapnel and measuring the shell's impact point, to determine the nature of the armament. When asked about what happened, they were careful to state that they could not say anything until the conclusion of their investigation.
An emergency vehicle arrived and workers began loading the bodies, or body parts, onto stretchers, clearing them away.
Read More @ TheFreeThoughtProject.com