by Ronan Manly, BullionStar: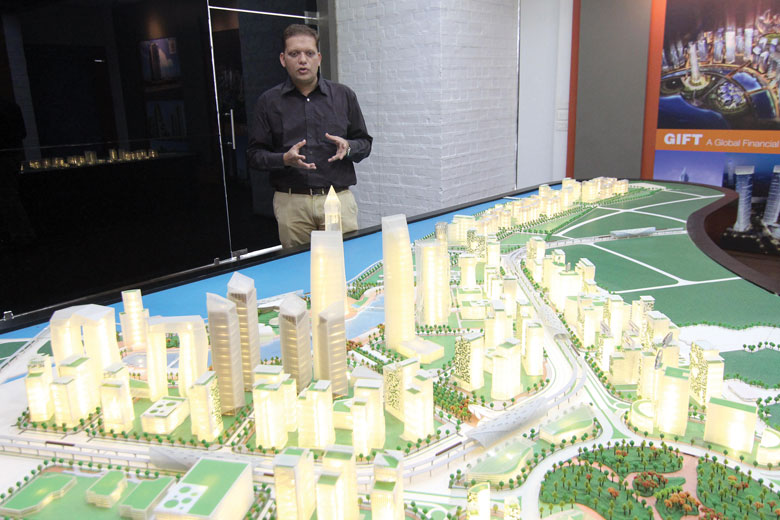 A new government-backed bullion exchange has been established in India, known as the Indian International Bullion Exchange (IIBX). IIBX, which is located in GIFT City in the Indian state of Gujarat, was officially launched on 29 July 2022 by Indian prime minister Narendra Modi.
GIFT City is a new planned business district, positioned half-way between the Gujarat cities of Ahmedabad and Gandhinagar, with 'GIFT' standing for 'Gujarat International Finance Tech'. IIBX is also officially part of India's new International Financial Services Centre (IFSC) which is located within GIFT City in the GIFT Special Economic Zone (SEZ). The bullion exchange is also regulated by Indian financial regulator the International Financial Services Centre Authority (IFSCA). For an overview of the new IFSC, see here.
TRUTH LIVES on at https://sgtreport.tv/
Prime Minister #Modi inaugurates India International Bullion Exchange (#IIBX) at GIFT City in Gandhinagar. The #goldexchange aims to facilitate efficient price discovery, ensure standardisation & quality, and become an influencer for global #bullionprices. #GrowthWithGIFT pic.twitter.com/r9go8KCGBh

— CorpIndiaNews (@CorpIndiaNews1) July 29, 2022
In addition to the creation of IIBX having been facilitated by the Indian federal government and the IFSC having been developed by the state government of Gujarat, the holding company which operates the bullion exchange has backing from the private sector in the form of a number of India's large exchange and clearing type entities. As the IIBX website states:
"Pursuant to Memorandum of Understanding between Central Depository Services (India) Limited (CDSL), India INX International Exchange (IFSC) Limited (INDIA INX), Multi Commodity Exchange of India Limited (MCX), National Securities Depository Limited (NSDL) & National Stock Exchange of India Limited (NSE),
…the holding company India International Bullion Holding IFSC Limited (IIBH) was created for setting up and operationalizing India International Bullion Exchange [IIBX], Bullion Clearing Corporation and Bullion Depository in IFSC, GIFT City."
You can view the various websites of these entities here – CDSL website, NSDL website,  MCX website, NSE website,  India INX website (INX  is a subsidiary of the Bombay Stock Exchange (BSE)).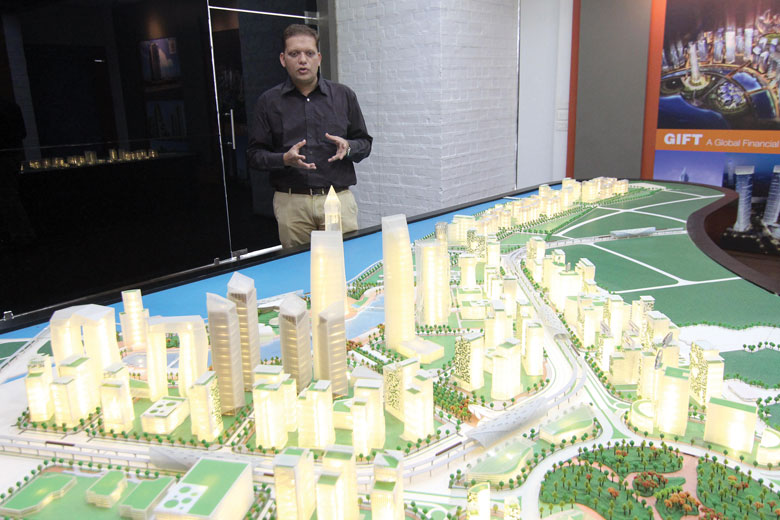 Gold Spot contracts and the Vaults
Initially IIBX has listed two spot gold contracts for trading, a 1 kilo Gold contract of 995 fine gold contract, and a 100 gram Gold Mini contract of 999 fine gold contract. Both contracts are denominated in and traded in US dollars. These contracts have same day settlement (T + 0) and settlement is compulsory in the form of a Bullion Depository Receipt (BDR). A BDR is an electronic record representing a unique gold bar held in an IIBX approved vault.
In a 2nd August article about the IIBX launch, India's Economic Times said that "IIBX has three vaults at GIFT City where 446 tonnes of gold and 2,580 tonnes of silver can be stored". Where these 3 vaults are and who runs them is not clear, since on the IIBX website, there is a 'vault directory' page but it only lists one vault, which is located at "Ground Floor, Pragya Tower, GIFT SEZ, GIFT City, Gujarat", with the vault manager stated as being "Sequel Logistics Pvt Ltd". On its website, Sequel describes itself as "India's largest secure logistics network".
Note – this "Pragya Tower" is the same building that the IFSC Authority lists as being its headquarters – the IFSCA is on the 2nd and 3rd floors of Pragya Tower. The IIBX company (India International Bullion Exchange IFSC Ltd) is located next door to IFSCA, on the 13th floor of  the "Brigade International Financial Centre". Looking at satellite images of GIFT City, it appears a lot of the planned buildings have yet to be built.
In a Bloomberg video interview on 29 July, the IIBX CEO Astok Gautam says that the IIBX "has international vaulting partners". In another coverage article of IIBX on the Ahmedabad Mirror website, the IIBX CEO is quoted as saying that "Three gold vaults have been constructed in Gujarat due to IIBX". But three vaults in the Indian state of Gujarat is not necessarily the same thing as "three vaults at GIFT City" as the Economic Times stated.
According to the IIBX contract specifications for both the 1 kilo and 100 gram gold contracts, the gold bars backing the contracts "should be serially numbered gold bars supplied by LBMA approved suppliers or other suppliers as may be approved by IIBX to be submitted along with suppliers quality certificate."
As to what exactly a "LBMA Approved supplier" is, the IIBX does not say. If it had said "LBMA approved refiners" then that would be more logical as it would tie in with the LBMA Good Delivery Lists. As it is, "LBMA Approved supplier" could include LBMA banks, but maybe the point is mute anyway, since IIBX will be able to approve "other suppliers" anytime it wants to.