by Mac Slavo, SHTF Plan: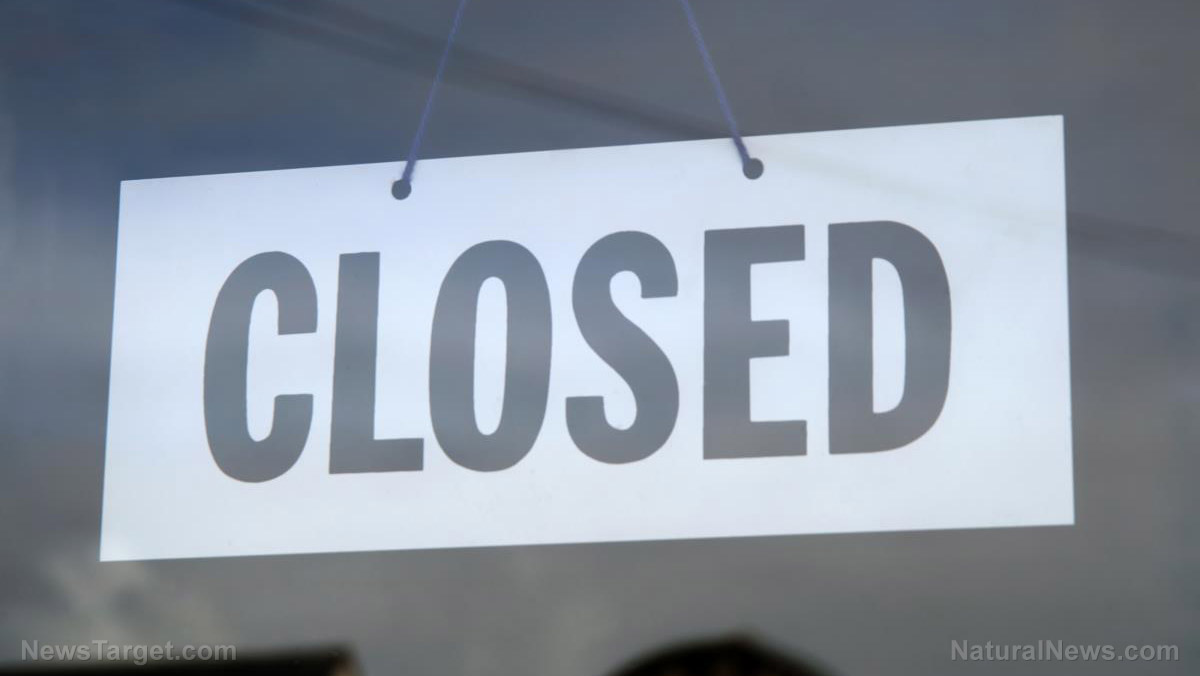 Insurance giant Government Employees Insurance Company (GEICO) permanently shuttered 38 of its physical offices in California. The company's decision to move all operations in the entire Golden State online also left hundreds without a job.
GEICO's move means that while customers in California can still get insurance policies, they will have to use a mobile device or a computer to do so.
Jon Baird, a reporter for KNX News, confirmed the closures in a tweet. He attached four pictures of a GEICO office he visited, including a notice announcing the permanent closure.
TRUTH LIVES on at https://sgtreport.tv/
"It may come as a bit of shock for GEICO customers here in California. GEICO has closed all 38 offices in the state, where agents sell insurance. The company says, however, [that] it is not leaving California [and it] will sell policies online instead," wrote Baird.
The closures included three GEICO offices each in Sacramento and Fresno and one each in Roseville and Modesto, according to the Sacramento Bee. Hundreds were laid off as a result of the closures, with more than 35 employees being laid off in the Sacramento area alone.
A spokesperson for the insurer clarified that GEICO was not leaving the Golden State.
"We continue to write policies in California, and we remain available through our direct channels for more than the 2.18 million California customers presently insured with us," they said in an email to the Bee.
Meanwhile, the California Department of Insurance (CDI) told Fox Business that it is following the situation closely.
"We are monitoring to make sure consumers are protected," the department said in a statement. "California has a strong insurance market with more than 130 companies competing for consumers' private passenger auto business and more than 70 companies writing homeowners insurance. We encourage consumers to look at their options for coverage in California's competitive marketplace."
Californians now have a harder time when it comes to doing business with GEICO
Headquartered in Chevy Chase, Maryland, GEICO is one of the largest property and casualty insurers in California.
Former CDI Commissioner Dave Jones expressed an unfavorable view of GEICO's decision to shutter its offices. Jones added that GEICO's physical offices are for consumers who want to meet their insurance agent face-to-face.
"The company's actions will make it harder for consumers to buy GEICO policies, particularly those who are computer-challenged or prefer to meet an agent in person," said Jones, who served at the department from 2011 to 2019.
Last July 28, several GEICO policyholders in Sacramento attempted to meet with local agents at the insurer's Madison Avenue office. However, they were turned away and told to call an 800 number instead.
One reporter who visited the location on the same day found the doors locked and multiple signs posted on the agency window. While the signs said the office was "temporarily closed," they had been there a week before the visit – when policy sales were stopped.