by Matt Agorist, The Free Thought Project: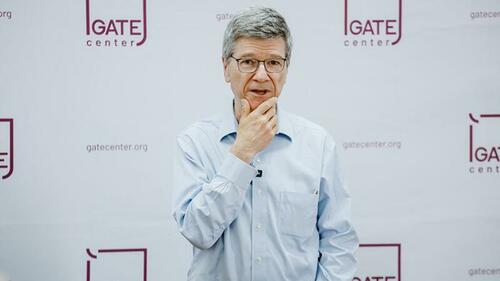 The head of the preeminent scientific journal The Lancet's COVID-19 origins Commission is 'convinced' that the virus came out of a lab and says that a real investigation is being blocked.
Professor Jeffrey Sachs told Current Affairs that he is "pretty convinced [COVID-19] came out of US lab biotechnology" and has warned that ongoing research could lead to another pandemic outbreak.
TRUTH LIVES on at https://sgtreport.tv/
"One thing that is rather clear to me is that there is so much dangerous research underway right now under the umbrella of biodefense or other things that we don't know about, that is not being properly controlled. This is for sure."https://t.co/HT5dz7QiWN

— Current Affairs (@curaffairs) August 3, 2022
Sachs notes that scientists who dismissed the lab leak theory did so "before they had done any research at all," adding "they're creating a narrative. And they're denying the alternative hypothesis without looking closely at it."
Sachs points to the 'gain of function' research and the genetic markers found in the SARS-Cov-2 coronavirus that indicate it was manipulated to be more deadly.
"What's interesting, and concerning if I may say so, is that the research that was underway very actively and being promoted, was to insert furin cleavage sites into SARS-like viruses to see what would happen. Oops!" Sachs states.
"They're not looking," Sachs says of scientists who dismiss the lab leak, adding "They just keep telling us, 'Look at the market, look at the market, look at the market!' But they don't address this alternative. They don't even look at the data. They don't even ask questions. And the truth is from the beginning, they haven't asked the real questions."
Sachs further labels the efforts to distract from the lab research as "misdirection" and "sleight of hand".
Read More @ TheFreeThoughtProject.com