from ZeroHedge: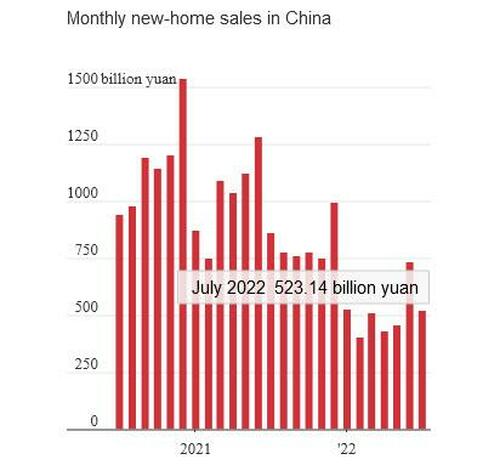 With just 12 hours to go until Nancy Pelosi is reportedly scheduled to land in Taiwan (around 10:20pm local time on Tuesday), prevailing consensus is that for all the posturing and heated rhetoric, nothing much will happen. Consider the following quote from General Frank Kearny:
"The Chinese have stated that they would attempt to deter her flight using Chinese aircraft creating a threatening situation which could escalate. I seriously doubt they would shoot it down as also threatened. I suspect the Taiwanese would be threatened as well with provocative demonstrations of air and naval actions. I don't believe these are just threats. I believe some action will occur with the potential for unintended consequences."
TRUTH LIVES on at https://sgtreport.tv/
Or the following assessment from General Spider Marks:
China will be diplomatically aggressive…tough talk, little likelihood China will militarily interfere with Pelosi's visit should she get the green light from President Biden to go. China, not unlike the Russians and Iranians in the Persian Gulf, may threaten Pelosi's aircraft or possibly US naval ships which are underway in the vicinity. The risks are too high for the Chinese to interfere and not expect (and wargame) the worse possible outcome."
And while we certainly hope that such sanguine assessments are accurate considering that the alternative is global thermonuclear war, many are forgetting that while the reeling Biden administration would certainly benefit from the distraction that is a limited military conflict, so would China. The reason for that is that war may not be good for a whole lot of things, when it comes to economic growth it is the proverbial Keynesian jackpot.
And China certainly needs economic growth. Moments ago Bloomberg blasted out a flashing red headlines saying that…
*CHINESE LEADERS SAY GDP GOAL IS GUIDANCE, NOT A HARD TARGET
In the article, Bloomberg reports that China's top leaders told government officials last week that this year's economic growth target of "around 5.5%" should serve as guidance rather than a hard target that must be hit.
Leaders held meetings with ministerial and provincial-level officials last week, during which they were told the target won't be used to evaluate their performance and there won't be penalties for failing to achieve it, according to the people, who asked not to be identified because they were not authorized to discuss the matter publicly. The leaders also acknowledged that the chances of meeting the target were slim, the people said.
This is certainly plausible, as there is a very clear reason why China's economy is suddenly sinking rapidly, and it has everything to do with China's biggest asset class: property.
As the WSJ reported on Sunday, a short-lived, 2-month recovery in China's home sales ended with a bang in July, as the widespread mortgage revolt discussed here previously which erupted over concerns that ailing property developers wouldn't be able to deliver still-unfinished apartments weighed on demand.