by Michael Snyder, End Of The American Dream: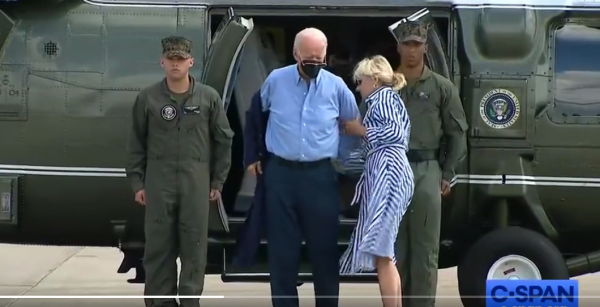 You have probably noticed that things aren't going very well in the United States right now.  Our economy is a mess, crime rates just keep going higher, we may soon be involved in wars with both Russia and China simultaneously, and our culture is deteriorating at a rate that is absolutely staggering.  Unfortunately, there is no short-term help on the horizon because our current crop of leaders is the worst that we have had in the entire history of our nation.  I truly wish that I was exaggerating, but I'm not.  We have reached a critical juncture in American history, and we desperately need to turn things in a positive direction, but at this point the endless clown show in Washington has become the laughingstock of the world.
TRUTH LIVES on at https://sgtreport.tv/
I am a writer, and so normally I use words to paint a picture of what is happening to our society, but today I thought that I would switch things up and use images instead.
The following is my attempt to summarize the current state of our country in just 12 tweets…
#1 This Is Our "Leader"…
President Biden struggles to put on his blazer before dropping his trademark Aviators pic.twitter.com/6t0oQFw0H2

— Breaking911 (@Breaking911) August 8, 2022
#2 This Is The Speaker Of The House…
PELOSI: "When I was a little girl, I was told at the beach if I dug a hole deep enough we would reach China. So, we've always felt a connection there." pic.twitter.com/GaWeXBNtmO

— Breaking911 (@Breaking911) August 6, 2022
#3 This Is The Majority Leader Of The Senate…
.@SenSchumer on negotiating the Inflation Reduction Act: "[Sen. Joe Manchin] said we have to do this in secret, you and I only, and we did. […] Under Joe Manchin's request, which I honored, the White House didn't know any of the details until everybody else did." pic.twitter.com/7dZ8NrsJdi

— The Hill (@thehill) August 8, 2022
Read More @ EndOfTheAmericanDream.com