by Gabrielle Reyes, Breitbart: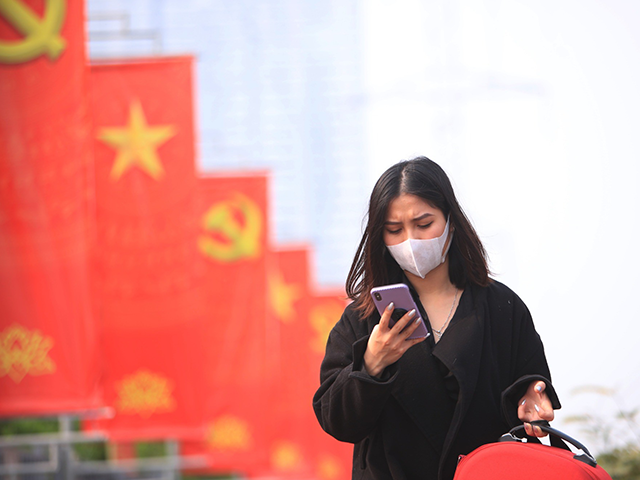 Vietnam's Ministry of Health issued a regulation in recent days requiring citizens who refuse to receive a Chinese coronavirus booster shot to "write a letter of accountability" if they later contract the disease and spread it to others, Radio Free Asia (RFA) reported Tuesday, noting that some observers doubt the edict's legality.
TRUTH LIVES on at https://sgtreport.tv/
"The Ministry of Health issued the regulation, which states that people who do not want a fourth shot need to agree to take responsibility if they later get infected and spread the virus. Many people who spoke to RFA said the ruling had no legal basis," the U.S. government-funded broadcaster reported June 28. The communist government has not clarified at press time what it means by "take responsibility."
"A representative of Ho Chi Minh City's Center for Disease Control explained to the Thanh Nien newspaper that the request is in line with the Ministry of Health's assessment of the risks but, so far, the ministry has not explained how people should take responsibility," RFA relayed.
"People who do not agree to get the second boosters will be required to sign a written commitment and take responsibility for their decision if the virus rages again," Tuoi Tre online newspaper paraphrased Vietnam's health ministry as saying on June 26, without elaboration.
Vietnam's government is riling up citizens with a ruling that people who refuse a COVID vaccine booster need to write a letter of accountability, with the decree receiving either a negative response or 'no comment' from people contacted by RFA.https://t.co/hHhuNP1y4z

— Radio Free Asia (@RadioFreeAsia) June 28, 2022
The newspaper was reporting on the ministry's planned efforts to promote booster shot uptake in Ho Chi Min City in the coming days. Vietnam's government has so far failed to define what it means when stating citizens "should take responsibility" for declining a Chinese coronavirus booster shot. Some observers have speculated that the government may withhold medical treatment from such citizens in the event that they require it to combat a future coronavirus infection, though this has yet to be confirmed.