by Patty McMurray, The Gateway Pundit: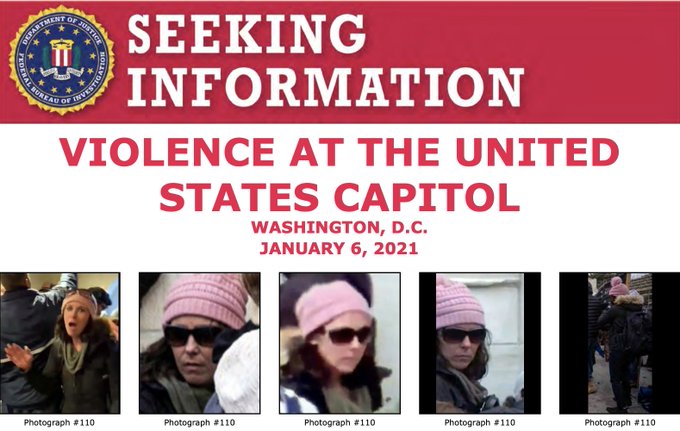 100 Percent Fed Up reports – Rachel Powell is a 41-yr-old Pennsylvania resident and single mother of 8 children. The FBI asked for help to find Rachel after she was caught on film breaking windows at the Capitol on January 6th.
Rachel turned herself in to the FBI in early February 2021. She was charged with obstruction, depredation of government property, entering a restricted building, entering a restricted building with a dangerous weapon, and violent entry.
TRUTH LIVES on at https://sgtreport.tv/
Help the #FBI identify this woman who allegedly unlawfully entered the U.S. Capitol on January 6. If you have information, submit a tip to https://t.co/buMd8vYXzH. When providing a tip on any of the below photos, please refer to photograph 110. https://t.co/QkV52OYdZ2 @FBIWFO pic.twitter.com/iANB6bZ96z

— FBI (@FBI) January 17, 2021
Rachel is currently residing at her PA home and is on house arrest. There are several red flags surrounding Rachel's case, beginning with her arrest, short-lived imprisonment in PA, her release from prison, and subsequent 475-day house arrest in the comfort of her home, while so many men who committed lesser crimes are still serving pre-trial time in solitary confinement and living in deplorable conditions.
Here are a few of the facts in the curious case of Rachel Powell:
On January 6, Rachel Powell used an ice axe to bash open the windows of the Capitol building. Is it just me, or does she come across as a really bad actor when she turns to the man next to her and pretends to be super cool?
Watch:

When the ice axe doesn't entirely remove the window from its frame, Rachel and an unidentified male use a battering ram that just happens to be lying near the Capitol windows and slam it into the windows of the Capitol as several bystanders watch or look away.
Read More @ TheGatewayPundit.com