by Michael Snyder, The Most Important News: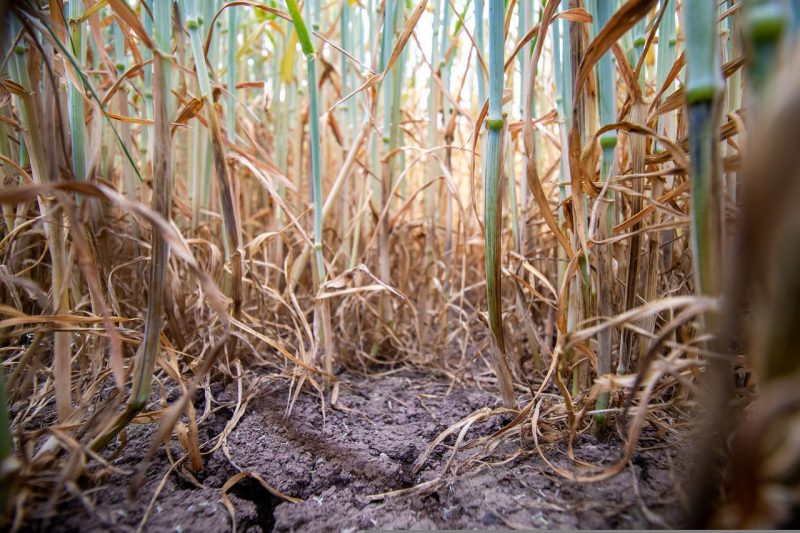 Did you know that Kansas is known as "the Wheat State"?  In 2021, it produced nearly one-fourth of all wheat that was harvested in the United States.  Needless to say, we really need Kansas to come up big again this year because the war in Ukraine and a number of other factors have combined to bring us to the precipice of an absolutely horrifying global food crisis.  Unfortunately, things are not going well in Kansas this year.  In fact, wheat crops in much of the state are failing on a massive scale…
TRUTH LIVES on at https://sgtreport.tv/
This time of year, the wheat growing in this part of western Kansas should be thigh-high and lush green.

But as a months-long drought continues to parch the region, many fields tell a different story.

"There's nothing out there. It's dead," farmer Vance Ehmke said, surveying a wheat field near his land in Lane County. "It's just ankle-high straw."
At this point, the U.S. Department of Agriculture is telling us that 41 percent of all wheat in Kansas is in "poor" or "very poor" condition.
The situation is particularly dire in the western portion of the state.  It is being reported that many fields of wheat in western Kansas now resemble "barren wastelands"…
Across western Kansas, many fields planted with wheat months ago now look like barren wastelands. The gaping spaces between rows of brown, shriveled plants reveal hardened dirt that's scarred with deep cracks from baking in the sun.

Of all the years for drought to hit western Kansas wheat farmers, it couldn't have come at a worse time.
Even though the price of wheat has soared to crazy levels, it is being estimated that somewhere around 10 percent of all wheat fields in Kansas will not even grow enough crops to bother harvesting them.
That is really bad news, but the truth is that things are even worse in Colorado and Texas…
To the west in Colorado, projections say nearly one-third of wheat fields won't produce enough to bother harvesting. In Texas, around three-quarters of the crop will likely be abandoned.
Please read that again.
This is enormous news, and it is going to deeply affect all of us in the months ahead.
At the worst possible time, wheat crops are failing on a massive scale all over the western half of the nation.
We have been stuck in a pattern of drought that resembles the Dust Bowl days of the 1930s for many years now, and things are starting to happen which would have once been unthinkable.
Lake Mead and Lake Powell have both dropped to all-time record lows, and the drinking water for tens of millions of Americans is now in jeopardy.
Read More @ TheMostImportantNews.com