by Jim Rickards, Daily Reckoning: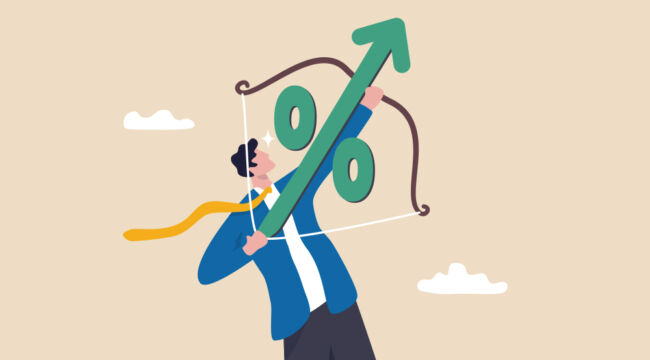 As widely expected, the Federal Reserve raised its target rate by 50 points today, its largest increase in 22 years.
Some market analysts were even predicting a 75-basis point hike. But today, Jay Powell reassured markets by claiming that he's not considering such a move.
The stock market soared after Powell's reassuring announcement. The Dow gained over 900 points today, with most of the gains coming after the Fed's announcement. The S&P gained 124 points, while the Nasdaq gained 401.
TRUTH LIVES on at https://sgtreport.tv/
Gold had a solid day, gaining over $13.
Importantly, the Fed also announced today that it'll begin draining its balance sheet next month (in other words, begin quantitative tightening). The balance sheet is expected to decline $47.5 billion per month starting in June, increasing to a cut as much as $95 billion per month in three months.
Based on today's market reaction, it seems that investors think the Fed will tighten policy enough to cool off inflation, but not enough to trigger a recession or a market crash.
I think they're wrong. It's wishful thinking. You only need to look at the recent past to understand why.
Mission Aborted
When the Fed tried to "normalize" monetary policy with rate hikes, tapering and quantitative tightening from 2013–2018, they failed miserably. The stock market crashed 20% from October through December 2018, even as the Fed kept raising rates as late as December.
The Fed soon began rate cuts and new rounds of QE. By April 2020, in the midst of a pandemic, the Fed was back where it started in May 2013 with zero interest rates and a bloated balance sheet (this time twice as large).
The Fed effectively proved that they could not normalize rates and the balance sheet without causing a market crash.
And now they're at it again. The Fed started on a rate hike path in March with another hike today, and has made it clear they will raise rates aggressively through the remainder of this year (if not by 75 basis points at a time).
The Fed has also ended QE and will embark on an aggressive policy of QT beginning next month.
This time, the markets won't wait five years to react. They've seen this movie before.
No Dry Powder This Time
Recession is not a wild card; it may already be happening. First quarter growth in the U.S. was negative 1.4%. A recession is technically defined as two quarters of negative GDP growth so we're halfway there already and the Fed has only just begun.
Besides recession, a market crash worse than the Oct–Dec 2018 20% drawdown, and the March 2020 30% collapse should be expected.
This time the Fed is out of ammo to stop it. The Fed needs interest rates to be between 4% and 5% to fight recession. That's how much "dry powder" the Fed needs going into a recession.
In September 2007, the fed funds rate was at 4.75%, toward the high end of the range. That gave the Fed plenty of room to cut, which it certainly did.
When the market crashed in 2018, the Fed wasn't where it wanted to be, but still had room to cut rates by over 2%. When the market crashed in March 2020, the Fed still had room to cut rates and could greatly expand their balance sheet, which they did.
Read More @ DailyReckoning.com