by Jack Montgomery, Breitbart: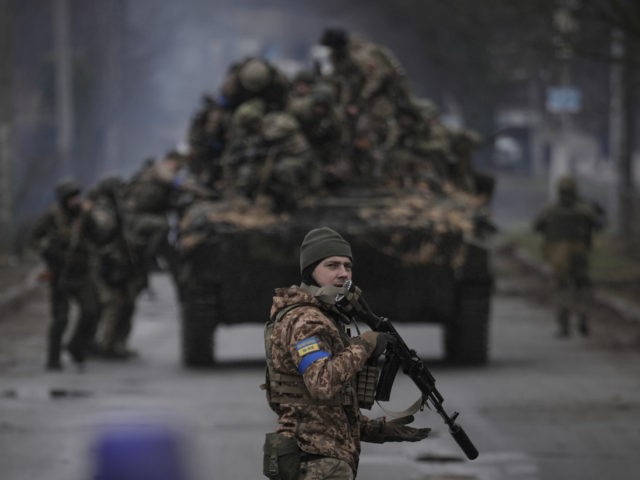 Ukrainian forces have found bodies littering the streets of Bucha, a key town near Kyiv (Kiev), after Russia's retreat from the region. (Warning: graphic images.)
With Russian forces having pulled back from their northern positions near Kyiv after encountering fierce resistance, counter-attacking Ukrainians and photo-journalists have encountered scenes of devastation, with the bodies of seemingly civilian victims of the invasion littering the streets.
TRUTH LIVES on at https://sgtreport.tv/
"At least 20 dead men were lying in the street as Ukrainian troops entered the town. Some of them had their hands tied behind their backs," reported the British Broadcasting Corporation (BBC), which says it was "able to get to Bucha because during Friday the final Russian soldiers pulled out, as part of what the Kremlin has presented as a calm and rational decision to concentrate on the war in eastern Ukraine."
The publicly-funded broadcaster asserted that, in fact, Russia's objectives in the Kyiv region had been thwarted by "unexpectedly fierce and well-organised Ukrainian resistance", citing "the rusting and twisted wreckage of [an armoured] column that still lies where it was destroyed on [a] suburban street" in Bucha as evidence.
Ukraine war: Bucha street littered with burned-out tanks and corpses https://t.co/ljsKfm5Hsm

— BBC News (UK) (@BBCNews) April 3, 2022