by Cindy Harper, Reclaim The Net: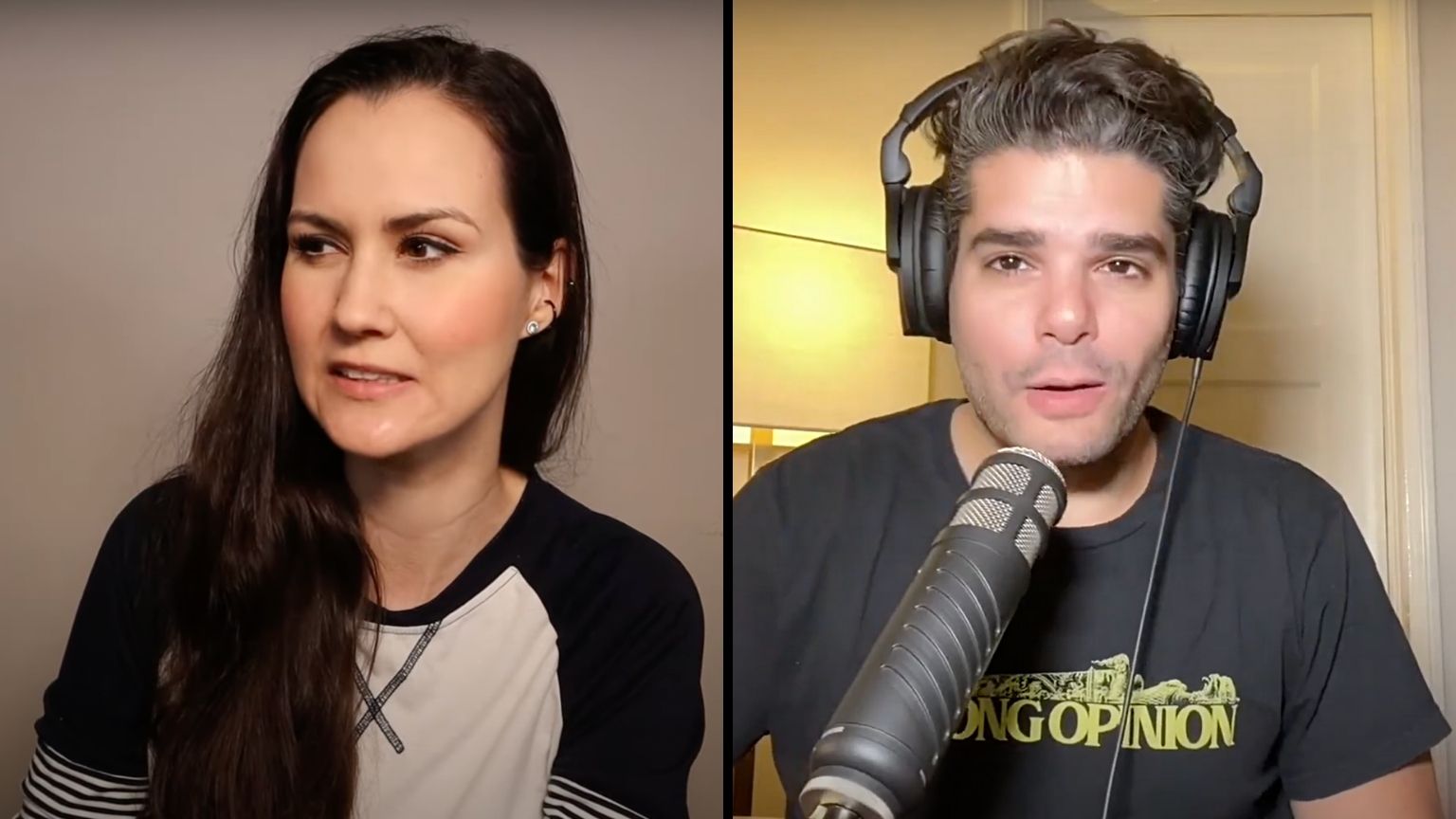 Seemingly for off-platform activity.
Patreon, a platform that allows content creators and artists to get paid directly for their content, suspended Sydney Watson, the host of BlazeTV's "You Are Here" because of her off-platform "activity."
The platform also suspended Josh Lekach, host of the Wrong Opinion podcast, at around the same time.
TRUTH LIVES on at https://sgtreport.tv/
Watson announced the suspension in a series of tweets, claiming she was suspended over "hate speech." However, she hardly posts on Patreon, which led her to believe she was suspended for her activity on other platforms.
In one of the tweets, she claimed that Patreon did not respond to her question on why she was suspended. A spokesperson told her, "We take into consideration the content shared on Patreon as well as any activity taking place outside of the platform."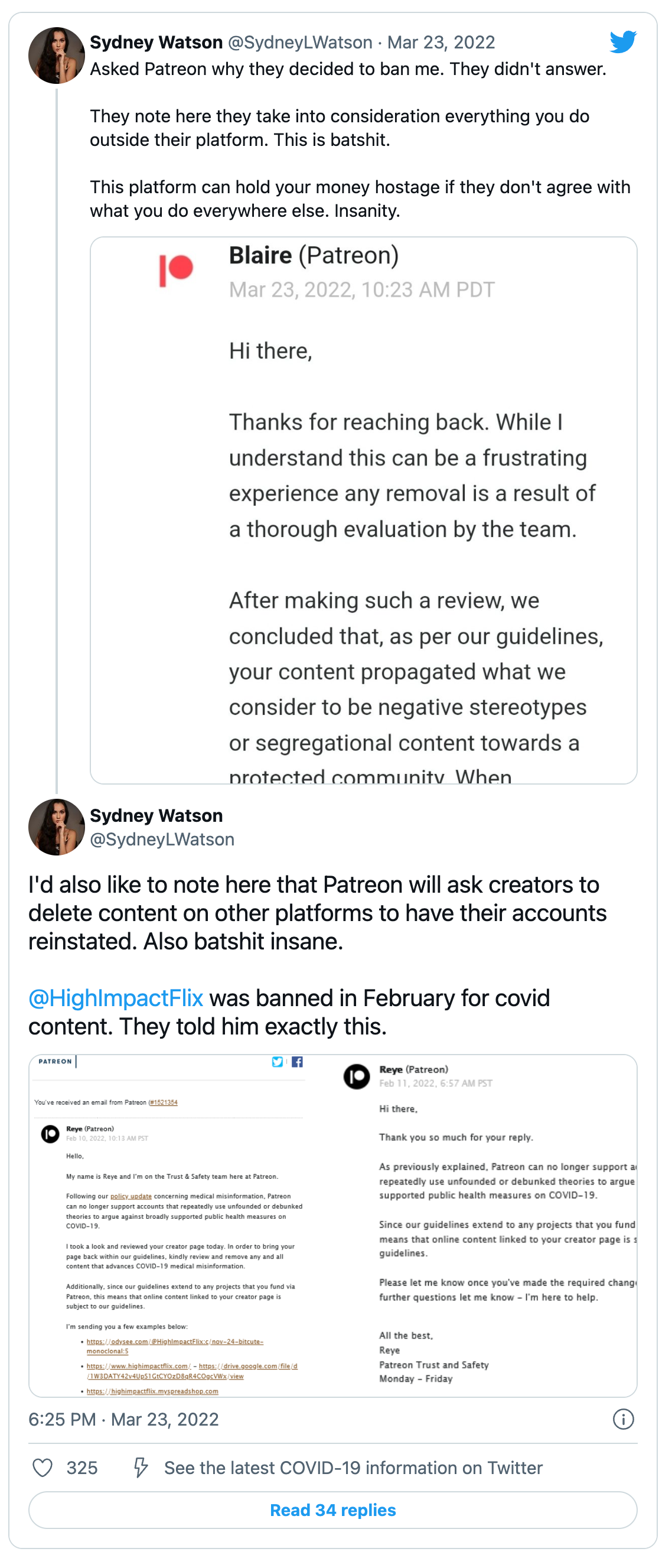 Watson tweeted: "They note here they take into consideration everything you do outside their platform. This is batshit. This platform can hold your money hostage if they don't agree with what you do everywhere else. Insanity."
Watson's tweets also alleged that some Patreon users have been forced to delete content elsewhere for their accounts to be reinstated.
In the email correspondence between Patreon and Watson, shared by Rebel News reporter Andrew Chapados, Patreon alleged she violated its policy on hate speech by saying: "While we welcome impassioned debate and diverse viewpoints, we don't allow creators to propagate negative stereotypes or segregational content towards a protected community."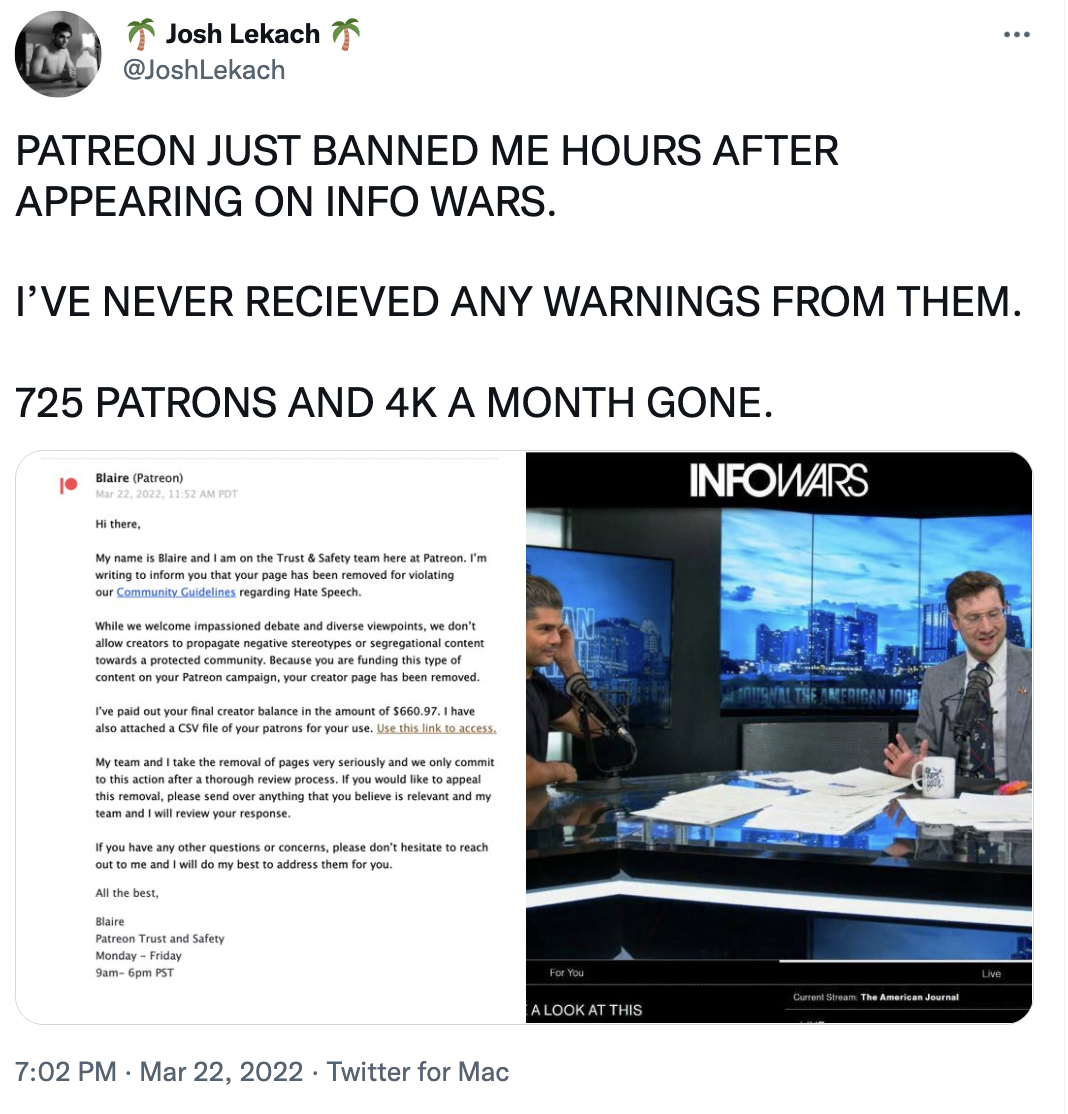 In a message to Lekach, Patreon said that he violated its "community guidelines on hate speech," without providing specifics.