by Nathaniel Charles, Breitbart: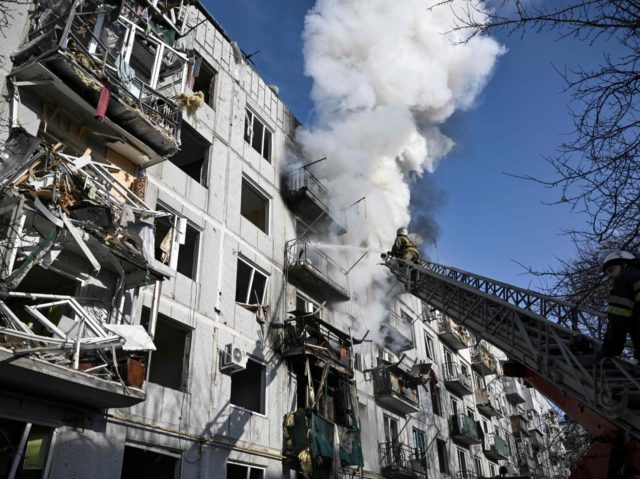 Ten European Union (EU) member-states have been exposed for selling hundreds of millions of euros worth of military kit to Russia between 2015 and 2020, despite sanctions.
EU member-states including France, Germany, and Italy potentially broke a European embargo on selling arms to Russia, issuing more than 1,000 arms licenses after the ban was imposed on August 1st 2014.
TRUTH LIVES on at https://sgtreport.tv/
Military equipment sold to Russia ranges from thermal imaging and firearms to tanks and rockets, which were most likely used during Russia's recent invasion of Ukraine.
While some of the arms contracts may have been legal, due to a loophole that allowed companies to honour their agreements prior to the ban, since 2015 the ten EU members sold hundreds of millions of euros worth of equipment to Russia, with 44 per cent of sales — around €152 ($167.7 million) — originating from France alone, The Telegraph reports.
Germany followed France, supplying 35 per cent of the contracts to Russia — totalling €122 million ($134.6 million) — and while these mainly consisted of ice breaker vessels they also included firearms and armoured vehicles.
Ukraine: Just Two Weeks of Real Refugees to Poland Set to Top Merkel's Migrant Influx of 2015 https://t.co/snGdyp7J6j

— Breitbart London (@BreitbartLondon) March 7, 2022
Investigative journalism team Investigate Europe have also released findings that "according to the COARM data, after 2014 [EU] Member States issued more than a thousand licences [general authorisations for arms deals]" to Russia.
Russia annexed the Crimea and supported a separatist uprising in Ukraine's Donbas region in 2014, following the EU-backed Euromaidan coup against Russia-aligned former Ukrainian president Viktor Yanukovych.
Investigate Europe allege that France was supplying Russia with "chemical agents, biological agents, riot control agents, radioactive materials, related equipment, components and material" well after the 2014 ban.
The other European Union memebers that supplied a variety of different equipment are Austria, Bulgaria, the Czech Republic, Croatia, Finland, Italy, Slovakia, and Spain, bringing the combined arms sale total for the EU to €346 million ($381.8 million).
The revelation of these sales will likely cause embarrassment to the European Union, which is divided over how harsh sanctions on Moscow should be.