by Chris Menahan, Information Liberation: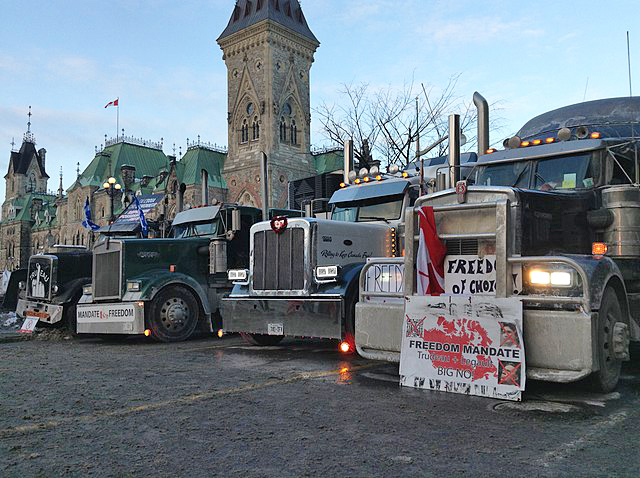 GoFundMe on Friday shut down the massive $9 million fundraiser for Canadian truckers after speaking with "law enforcement and city officials" who claimed it was an "occupation."
GoFundMe said in a statement they're going to redirect the funds to "credible and established charities" of the organizers' choosing or will give refunds to those who ask for them over the next two weeks.
From GoFundMe, "UPDATE: GoFundMe Statement on the Freedom Convoy 2022 Fundraiser":
TRUTH LIVES on at https://sgtreport.tv/
– GoFundMe supports peaceful protests and we believe that was the intention of the Freedom Convoy 2022 fundraiser when it was first created.

– We now have evidence from law enforcement that the previously peaceful demonstration has become an occupation, with police reports of violence and other unlawful activity.

To ensure GoFundMe remains a trusted platform, we work with local authorities to ensure we have a detailed, factual understanding of events taking place on the ground. Following a review of relevant facts and multiple discussions with local law enforcement and city officials, this fundraiser is now in violation of our Terms of Service (Term 8, which prohibits the promotion of violence and harassment) and has been removed from the platform.

Organizers provided a clear distribution plan for the initial $1M that was released earlier this week and confirmed funds would be used only for participants who traveled to Ottawa to participate in a peaceful protest. Given how this situation has evolved, no further funds will be directly distributed to the Freedom Convoy organizers — we will work with organizers to send all remaining funds to credible and established charities chosen by the organizers and verified by GoFundMe.

All donors may submit a request for a full refund until February 19th, 2022 using this dedicated refund form.
Ottawa City Councillor Mathieu Fleury on Monday called for the funds to be seized to "cover City expenses from incidents from the protests."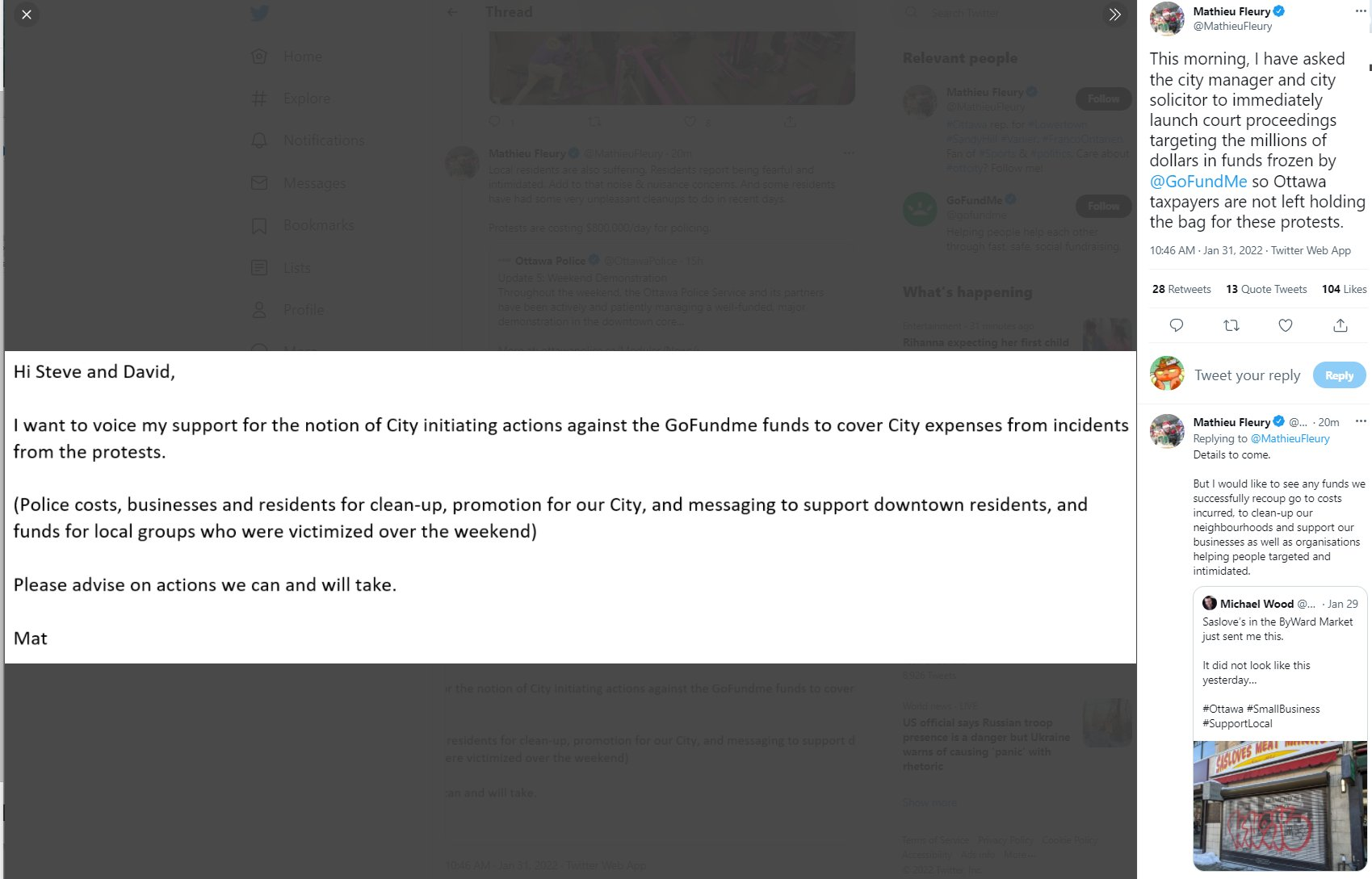 As a reminder, GoFundMe hosted hundreds of fundraisers for Black Lives Matter rioters and paid out millions to bail them out of jail.
I'm sure police in Minneapolis, Portland, Kenosha and elsewhere would have loved for GoFundMe to cut off those rioters' funding but they kept the money flowing regardless.
GiveSendGo said they're willing to host the fundraiser and shared this link on Gab.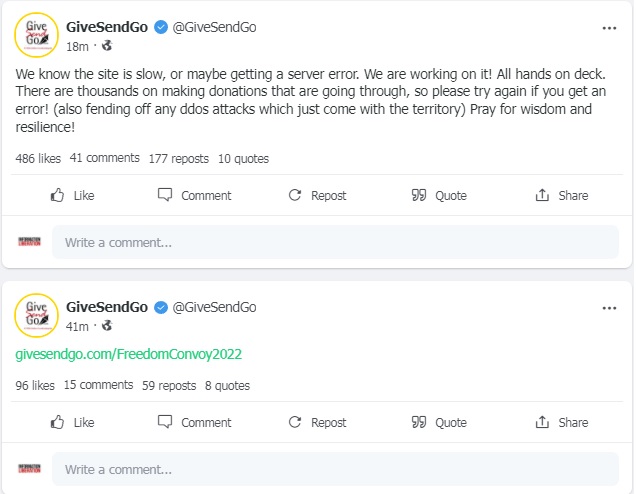 At this point, it wouldn't shock me if Trudeau and his cronies tried to go after GiveSendGo using anti-terrorism laws.
UPDATE: Speak of the devil!
Read More @ InformationLiberation.com