by Jim Quinn, The Burning Platform:
In Part 1, Part 2, and Part 3 of this article I examined the power of propaganda and the use of fear to invoke a mass formation psychosis on millions of weak-minded victims of global elitist psychopaths weaponizing a flu as part of their plot to Reset the world as lords of a global fiefdom, with the lowly peasants owning nothing and being happy to be permitted to live. The trillions in debt created by central bankers and debased political hacks, play acting as wise all-knowing leaders, are also part of the plan to crash the global economy and further the aims of these globalist billionaires and their parasitic front men.
TRUTH LIVES on at https://sgtreport.tv/
The third segment of this unholy trinity has been the engineered civic decay spawned by the traitorous deeds of politicians, who have encouraged the invasion of over two million illegal freeloaders, aided domestic terrorists (BLM & Antifa) in burning and looting our cities for a year, facilitated the teaching of degeneracy to our children, and have pitted family against family, friend against friend, employer against employee, over a Big Pharma experimental therapy that doesn't do anything but enrich those peddling it, injuring and killing millions, and tearing the last vestiges of our civil society to shreds.
In this fourth and final installment I will try to anticipate what global disorder dynamics will come into play during the remainder of 2022 and beyond, impacting the level of violence and bloodshed before this Fourth Turning reaches its fateful climax. As Strauss and Howe warned 25 years ago, the risk of catastrophe would be high, and a positive outcome was far from guaranteed. We have entered the most dangerous phase of this Crisis, where decisions by dementia ridden puppet presidents, foreign dictators, central bankers, billionaire hedge fund managers, and billionaire software makers pretending to be medical experts, will determine the future course of history.
"The risk of catastrophe will be very high. The nation could erupt into insurrection or civil violence, crack up geographically, or succumb to authoritarian rule. If there is a war, it is likely to be one of maximum risk and effort – in other words, a total war. Every Fourth Turning has registered an upward ratchet in the technology of destruction, and in mankind's willingness to use it." – Strauss & Howe – The Fourth Turning
"History offers no guarantees. Obviously, things could go horribly wrong – the possibilities ranging from a nuclear exchange to incurable plagues, from terrorist anarchy to high-tech dictatorship. We should not assume that Providence will always exempt our nation from the irreversible tragedies that have overtaken so many others: not just temporary hardship, but debasement and total ruin. Losing in the next Fourth Turning could mean something incomparably worse. It could mean a lasting defeat from which our national innocence – perhaps even our nation – might never recover." – Strauss & Howe – The Fourth Turning
When reading these foreboding words regarding the potential tragic outcomes for this Fourth Turning, it is easy to dismiss as ridiculous and nothing but fear porn. The reason younger generations reject the possibility of all-encompassing war is because the last Fourth Turning ended 77 years ago and most people who experienced the horror of World War II have died, extinguishing any direct knowledge of the conflict, initiating the cycle of war once more. Each Fourth Turning has its own dynamics, catalyzing events, and individuals which propel the crisis towards its convulsive climax.
The U.S. hasn't been in a major conflict since 1945, only military industrial complex created regional wars, designed to keep the hundreds of billions flowing to the defense industry and politicians in their pockets. War has been nothing but a racket for decades, but Fourth Turnings always plunge the nation into a chaotic life and death struggle, with a grand conflict to determine the future course of history. There are currently neocon chicken hawk warmongers in positions of power, along with bought journalistic whores pushing false narratives about Russia, who aren't satisfied with peace, pushing for war. This cyclical extreme is destined to lead to war.
"The ancients believed that each cyclical extreme, mirroring the hopes and fears of the other, helps generate the other. The night longs for the day, the day for night. In war, people yearn for relief from strife, leading to peace. In peace, people yearn to champion what they love, leading to war." – Strauss & Howe – The Fourth Turning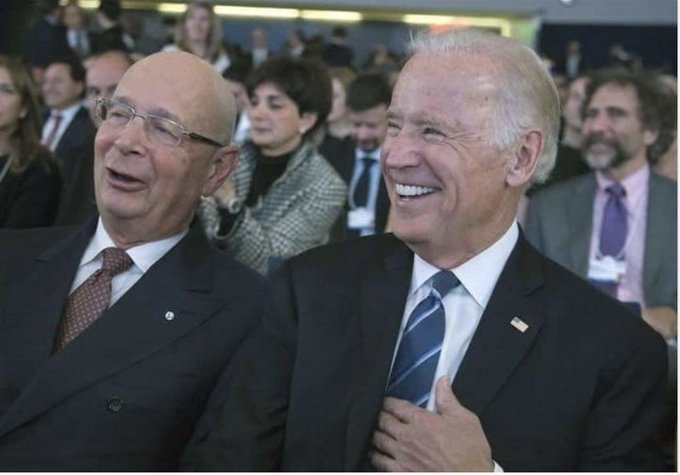 The global disorder sweeping the world is multi-faceted, but it is all interconnected and can be tracked back to Soros, Schwab, and their globalist billionaire cabal. Never ending war is good business in an empire of lies. When in doubt about the intentions of politicians, world leaders, mainstream media talking heads, and self-proclaimed military experts, always follow the money.
As Smedley Butler proclaimed during the last Fourth Turning, war has always benefited the rich, while young men die on battlefields as cannon fodder. The CIA initiated regional Middle East conflicts, propelled by CNN, MSNBC, Fox, and the rest of the government-controlled media, have kept the hundreds of billions flowing to the military industrial complex for decades and coffins arriving at Dover airbase.
"War is a racket. It always has been. It is possibly the oldest, easily the most profitable, surely the most vicious. It is the only one international in scope. It is the only one in which the profits are reckoned in dollars and the losses in lives. A racket is best described, I believe, as something that is not what it seems to the majority of the people. Only a small 'inside' group knows what it is about. It is conducted for the benefit of the very few, at the expense of the very many. Out of war a few people make huge fortunes." – Smedley Butler
The current drumbeat for war being disseminated by Biden, his handlers, congressional psychopaths on both sides of the aisle, the neocon media, and Soros bribing "experts" to support war against Russia, is the perfect example of the ruling class trying to engineer a war to add to their fortunes and distract from their vile machinations. George Soros acknowledged, in an interview with CNN, that he actively contributed to the overthrow of former Ukrainian President, and ally of Putin, Viktor Yanukovych in 2014.
The CIA and Soros installed their puppet Poroshenko as the illegitimate president, prompting Mr. Putin to annex Crimea, as Obama and his effeminate Secretary of State blustered and did nothing. Meanwhile Biden and his family harvested millions, peddling his influence for financial gain.
Read More @ TheBurningPlatform.com