by Jim Rickards, Daily Reckoning: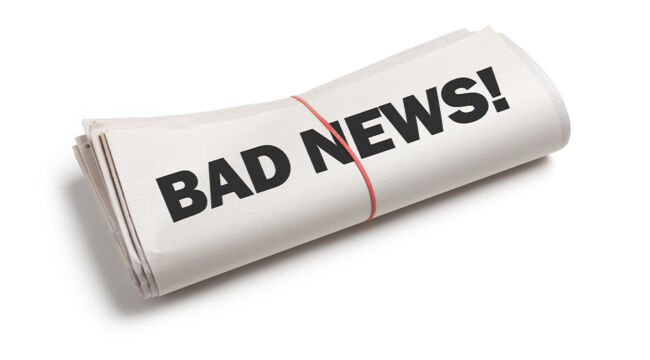 The breakdown of global supply chains is well-known by now. Whether it's finding groceries in your supermarket, buying a new car or buying appliances like dishwashers and refrigerators, goods are scarce. Also, deliveries take forever and choices are limited.
Many people wonder why the problem isn't going away. Here's the answer:
The supply chain is a complex dynamic system. When any complex system collapses, you can look for specific causes but that's usually a waste of time. Systems collapse internally because they are too large and too interconnected and require too many energy inputs to keep going.
TRUTH LIVES on at https://sgtreport.tv/
Any specific cause is more likely to be a symptom than a true cause. It's frustrating, but that's the answer.
Most Americans' first encounter with the supply chain meltdown was in the spring of 2020 during the first wave of the coronavirus pandemic. Shoppers noticed that items like hand sanitizer and paper goods at Costco and other big-box stores were cleaned out.
It seemed that Americans who were locked down and quarantined at the time were hoarding these products because they had no idea when they would be allowed to venture out again.
The shortages were real, but were limited to specific products. The other aisles at Costco were stocked and so were all the other stores around (at least those that were allowed to remain open).
Now It's Everything
But it's not just Costco this time. It's every supermarket, convenience store and other retail outlet from coast to coast. And it's not just cleaning products and paper goods. Your local supermarket might have bare shelves for eggs, peanut butter, milk and other staples.
It's not a case of being stocked out of all goods all the time. Your store is like a box of Cracker Jack – you never know what's inside.
Many items are available, but many are not. It's a case of stockouts of certain goods from time to time. But you can be sure that something will be missing and some of the shelves will be bare.
Still, there's a narrative around that the crisis is temporary, that steps are being taken to alleviate shortages and backlogs and things will soon be back to normal.
The narrative blames the shortages on the pandemic and the number of workers home with COVID. It says that things will clear up when the virus is under control. That's the narrative, but it's not the reality.
The evidence is that the supply chain crisis is just getting started. It'll be with us for years and have huge negative economic effects.
All Connected and All Collapsing at Once
No one doubts that the pandemic, especially the Omicron variant, has had a major impact and has caused millions to fall ill and miss work. It's also likely that the missing employees due to illness are part of the reason shelves are not fully stocked.
But they are not a prime cause of the supply chain chaos.
Even if stores were fully staffed, there would still be shortages and delays due to everything from a shortage of truck drivers, late container cargo shipments from Asia, manufacturing delays due to lack of inputs, energy shortages and many other impediments.
That's the point.
The supply chain is collapsing at every stage due to bottlenecks at every other stage. Commodity inputs are scarce, partly due to energy shortages at mines. Manufacturing is behind due to lack of commodity inputs. Deliveries are behind due to manufacturing delays. And finally, shelves are bare due to nondelivery of orders and a worker shortage.
It's all connected and it's all collapsing at once. So don't believe the happy talk about a "temporary" supply chain crisis.
I'll say it again: The crisis will last for years with predictable negative effects on economic growth.
The "Factory to the World" Is Closing Down
One major concern is China. China is currently pursuing a COVID Zero policy. This means that China has zero tolerance for even a single case of COVID.
Read More @ DailyReckoning.com