by Dr Susan Berry, Breitbart: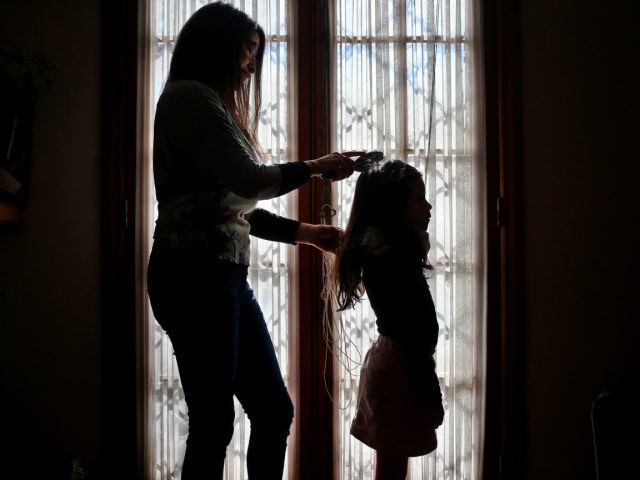 Florida parents have filed a lawsuit against Clay County Schools, claiming their 12-year-old daughter attempted suicide after having weekly meetings for months with a school counselor who affirmed her identity as a boy without the parents' knowledge.
In a press release sent to Breitbart News Tuesday, Child & Parental Rights Campaign, Inc. (CPRC-C) announced the lawsuit it filed in federal district court on behalf of the Perez family, claiming Clay County Schools and Paterson Elementary School officials secretly affirmed their young daughter's gender confusion "to the point of causing physical harm."
TRUTH LIVES on at https://sgtreport.tv/
The press statement noted the parents are claiming district and school officials dismissed:
…their parental rights by concealing from the parents the fact that school officials were having secret meetings with their daughter affirming the girl as a boy when their 12-year-old daughter began expressing gender confusion at school.
CPR-C, a Georgia-based non-profit, public interest law firm, states Mr. and Mrs. Perez were called by the school counselor at Paterson Elementary School on January 5 and informed they needed to come to the school immediately to discuss their sixth-grade daughter.
The statement described what the parents found:
When they arrived at the school, the parents were kept waiting for 20 minutes. Eventually, they met with the principal, the assistant principal, a Clay County Police Officer, and the counselor. They were then informed that their 12-year-old daughter had tried to commit suicide at school, twice in two days.
DailyMail.com reported the daughter attempted suicide by "hanging herself in one of the bathrooms" at Paterson Elementary School.
"Shocked, the parents asked why this had happened," the public interest law firm stated, adding:
The school counselor responded that it was because of the child's gender identity issue and that they knew her parents would not be in agreement because of their Catholic Christian beliefs. Prior to the incident their daughter had not exhibited any signs of gender confusion or questioning of her biological identity as a girl.
The school counselor then revealed she had been secretly meeting each week with the couple's daughter – for three to four months – regarding the young girl's gender confusion, all without informing her parents, CPR-C stated.
DailyMail.com identified the school counselor as Destiney Washington, and reported the legal complaint claims "school leaders encouraged other students and staff to refer to the young girl as a boy and even gave her a new name."
When the parents brought up the fact they had not been informed about the secret meetings between their daughter and the school counselor, an administrator responded that "confidentiality issues" prevented them from informing the parents, an assertion CPR-C described as "remarkable" and one for which the official did not present any legal authority.
"It is a serious mental health decision that school personnel are not qualified, not competent, and not authorized to make," Vernadette Broyles, CPR-C's president, said, according to Action News Jax. "Parents must be involved in these important decisions."
According to the news story, a Jacksonville counselor said a child's confidentiality is protected from parents until she is determined to be a danger to herself or others.