from The Epoch Times: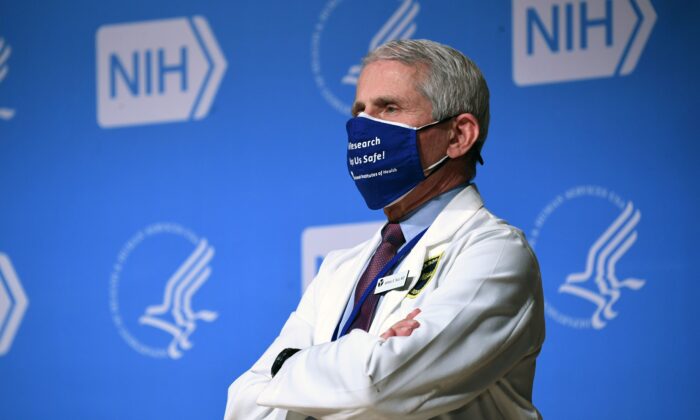 New evidence has emerged that suggests that Dr. Anthony Fauci not only initiated efforts to cover up evidence pointing to a lab origin of SARS-CoV-2 but actively shaped a highly influential academic paper that excluded the possibility of a lab leak.
Fauci's involvement with the paper wasn't acknowledged by the authors, as it should have been under prevailing academic standards. Neither was it acknowledged by Fauci himself, who denied having communicated with the authors when asked directly while testifying before Congress last week.
TRUTH LIVES on at https://sgtreport.tv/
The article, Proximal Origin, was co-authored by five virologists, four of whom participated in a Feb. 1, 2020, teleconference that was hastily convened by Fauci, who serves as director of the National Institute of Allergy and Infectious Diseases (NIAID), and Jeremy Farrar, who heads the UK-based Wellcome Trust, after public reporting of a potential link between the Wuhan Institute of Virology in China and the COVID-19 outbreak.
The initial draft of Proximal Origin was completed on the same day the teleconference, which wasn't made public, took place. Notably, at least three authors of the paper were privately telling Fauci's teleconference group both during the call and in subsequent emails that they were 60 to 80 percent sure that COVID-19 had come out of a lab.
Until now, it wasn't known what role, if any, Fauci played in shaping the contents of the article, which formed the primary basis for government officials and media organizations to claim the "natural origin" theory for the virus. While the contents of emails previously released under the Freedom of Information Act (FOIA) show the Proximal Origin paper clearly conflicts with the authors' private views on the virus' origin, it was unclear if the authors had preemptively reshaped their views to please Fauci or if Fauci himself had an active role in shaping the article.
As the head of NIAID, Fauci controls a large portion of the world's research funds for virologists. At least three virologists involved in the drafting of Proximal Origin have seen substantial increases in funding from the agency since the paper was first published. Any interference by Fauci in the paper's narrative would present a serious conflict of interest.
Emails Show That Fauci, Collins Exerted Influence
Newly released notes taken by House Republican staffers from emails that still remain largely redacted clearly point to Fauci having been actively engaged in shaping the article and its conclusion. The GOP lawmakers gained limited access to the emails after a months-long battle with Fauci's parent body, the Department of Health and Human Services.
The new emails reveal that on Feb. 4, 2020, one of the article's co-authors, virologist Edward Holmes, shared a draft of Proximal Origin with Farrar. Like Fauci, Farrar controls the disbursement of vast amounts of funding for virology research.
Holmes prefaced his email to Farrar with the note that the authors "did not mention other anomalies as this will make us look like loons." It isn't known what other anomalies Holmes was referring to, but his statement indicates that Proximal Origin may have omitted certain anomalies of the SARS-CoV-2 virus, suggesting that the paper may have been narrative-driven from the start.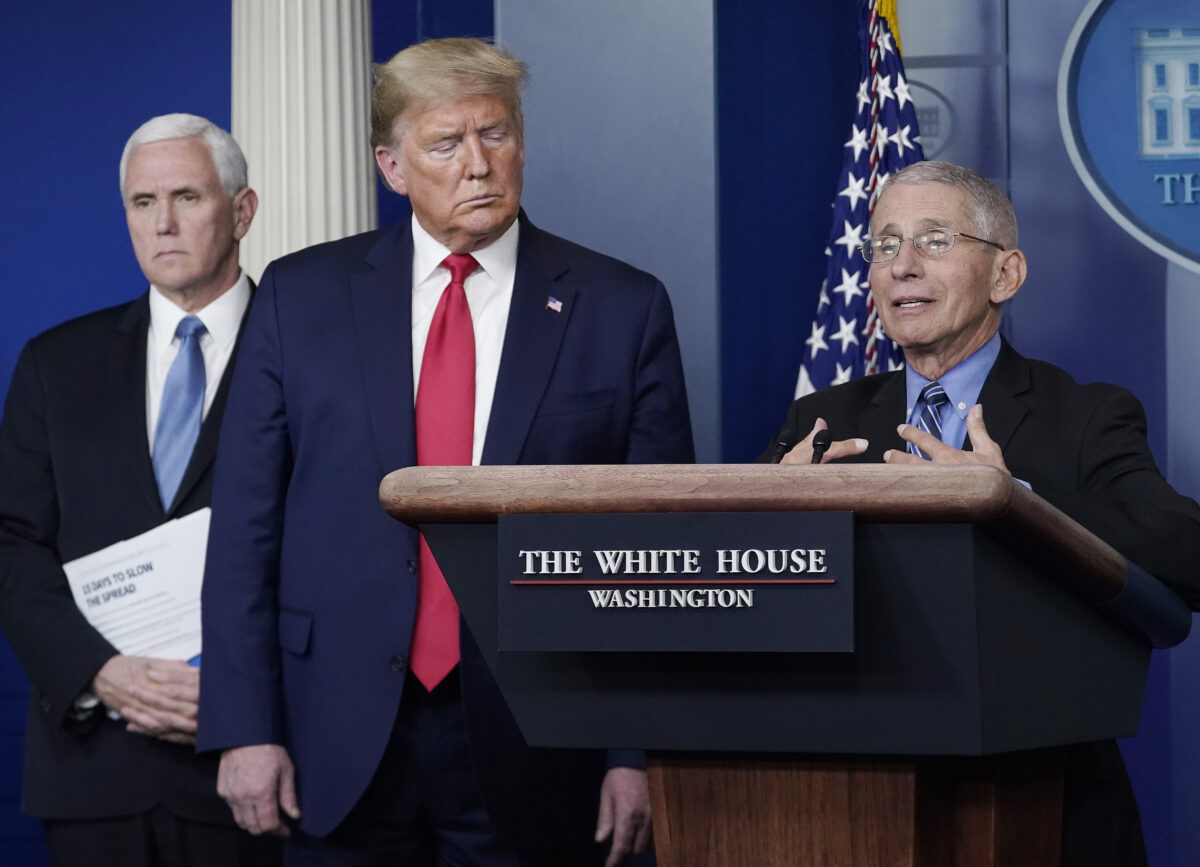 During Fauci's teleconference, participants had discussed at least two anomalies specific to the virus—the virus's furin cleavage site, which has never been observed in naturally occurring SARS coronaviruses, and the pathogen's unusual backbone, which fails to match any known virus backbone.
Farrar almost immediately shared Holmes's draft with Fauci and Collins via email, while excluding other participants of the teleconference. The ensuing email thread containing discussion among the three suggests that the reason for the secretiveness may have been that they were shaping the content of the paper itself, something that has never been publicly acknowledged.
It's notable that the email thread included only the three senior members of the teleconference. Using Farrar as a conduit to communicate with the authors may have been seen by Fauci and Collins as adding a layer of deniability.
Fauci, Collins Express Concern Over 'Serial Passage'
During a Feb. 4, 2020, email exchange among the men, Collins pointed out that Proximal Origin argued against an engineered virus but that serial passage was "still an option" in the draft. Fauci appeared to share Collins's concerns, noting in a one-line response: "?? Serial passage in ACE2-transgenic mice."
Serial passage is a process whereby a virus is manipulated in a lab by repeatedly passing it through human-like tissue such as genetically modified mice, which mimic human lung tissue. This is notable given that during the Feb. 1 teleconference, at least three of Proximal Origin's authors had advised Collins and Fauci that the virus may have been manipulated in a lab through serial passage or by genetic insertion of certain features.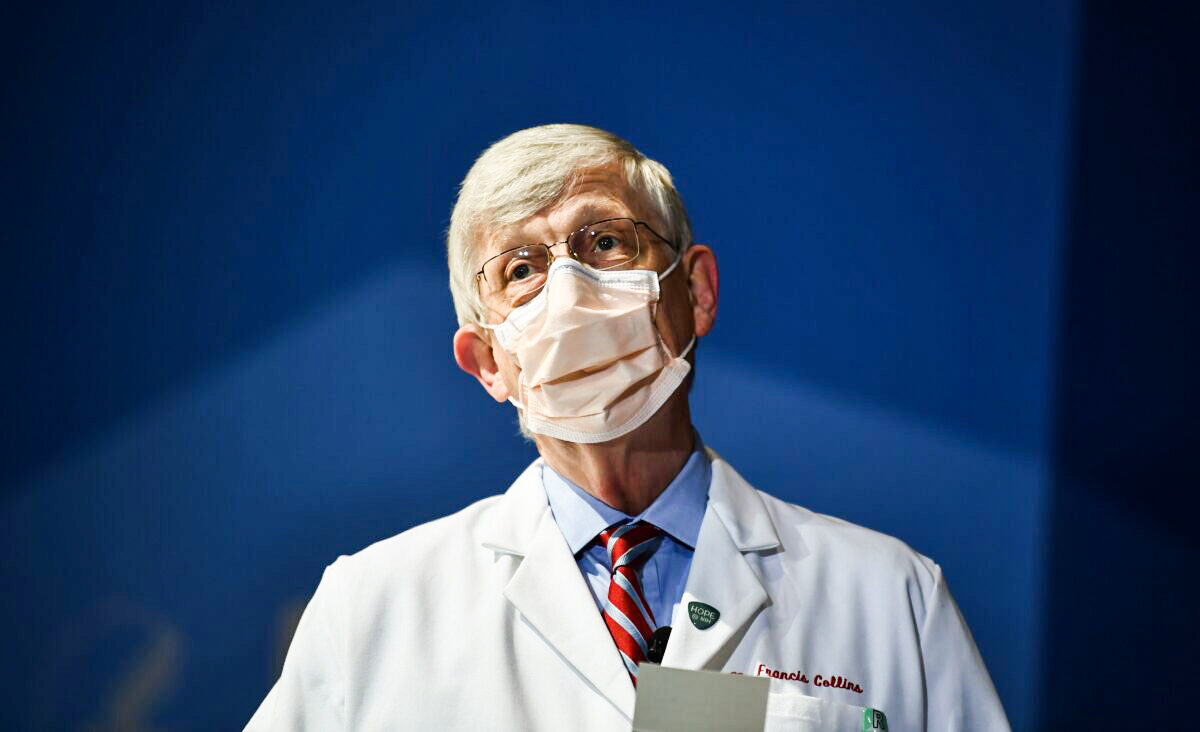 One day after Fauci and Collins shared their comments, on Feb. 5, 2020, Farrar emailed Fauci and Collins stating that "[t]he team will update the draft today and I will forward immediately—they will add further comments on the glycans."
The reference to glycans is notable as they are carbohydrate-based polymers produced by humans. The push by Fauci, Collins, and Farrar to have the paper's authors expand on the issue of glycans appears to confirm that they were exerting direct influence on the content of Proximal Origin.
According to Rossana Segreto, a microbiologist and member of the virus origins search group DRASTIC, emphasizing the presence of glycans in SARS-CoV-2 might suggest that Fauci and his group were looking to add arguments against serial passage in the lab. A study later found that Proximal Origin's prediction on the presence of the O-linked glycans wasn't valid.
The newly released emails don't reveal what additional discussions may have taken place among Fauci, Collins, and Farrar in the ensuing days. Perhaps that's partly because Farrar had noted on another email thread addressed to Fauci's teleconference group that scientific discussions should be taken offline.
Online Version Appears to Incorporate Fauci, Collins Suggestions
Eleven days later, on Feb. 16, 2020, Proximal Origin was published online. The paper argued aggressively for a natural origin of SARS-CoV-2.
An immediate observation from an examination of the Feb. 16 version of Proximal Origin is that "glycans," the term that Farrar, Fauci and Collins wanted to emphasize, is cited 12 times. We don't know to what extent glycans were discussed in the Feb. 4 draft as it remains concealed by National Institute of Health (NIH) officials.
An item of particular significance is that the Feb. 16 version omits any mention of the ACE2-transgenic mice that Fauci had initially flagged in his Feb. 4 email to Collins and Farrar. While the Feb. 16 version of Proximal Origin acknowledges that a furin cleavage site could have been generated through serial passage using animals with ACE2 receptors, the cited animals in the Feb. 16 version were ferrets—not transgenic mice.