by Paul Craig Roberts, Paul Craig Roberts: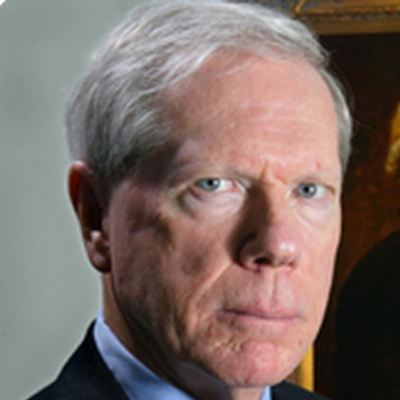 December brings my quarterly request that you show me with donations that my work is worth the effort I make in your behalf.  Your support is the only measure I have of the worth of my use of my time and effort in behalf of truth.
2021 has been the year in which the fragility of freedom in the Free World was revealed.  Throughout the Western World executive branch officials devoid of law-making authority have issued "mandates" depriving entire populations of jobs, incomes, freedom of movement, freedom of association even with family, and freedom from medical coercion.  Even private employers have assumed the law-making role by requiring their work forces to accept injection with a dangerous "vaccine" that, according to the adverse vaccine reaction databases of the US, UK, and EU, have sickened and killed as many or more people than Covid itself.
TRUTH LIVES on at https://sgtreport.tv/
The "vaccine" has proven to be ineffective in preventing infection with Covid, ineffective in preventing the spread of infection, but very effective in causing serious side effects, in damaging the innate immune system, thus making vaccinated people more susceptible to illnesses and diseases, and in making vaccinated people with Covid the main spreaders of the virus.  
In order to rush the "vaccine" into emergency and untested approval, known cures for Covid were prevented from use, with the consequence that most who died from Covid did so from lack of treatment.
Despite the complete failure of the vaccine to protect against Covid and to control the spread of infection, everywhere in the Free Western World political leaders and medical establishments have declared the life-threatening vaccines to be "life-saving vaccines." The only problem, claim officials, is that the vaccines  "are not being used adequately everywhere."  The violation of the Nuremberg Laws by mandatory vaccination has been redefined as an "act of national solidarity."  The German doctors tried for crimes against humanity after WW II did not know of this escape clause.
Information from every country shows that hospitalizations and deaths rise with vaccination.  The majority of people in hospitals and the majority of people dying are vaccinated people.  The only safe people appear to be the unvaccinated.  Yet the unvaccinated are targeted for house arrest, prison, and concentration camps.
Why?
The discredited German Chancellor Merkel as she leaves office said Germany will lock down unvaccinated people for being unvaccinated, infected or not.  No other reason needed. As far as Merkel is concerned, no other reason is required to deprive Germans of liberty. The people who are the most well and the least likely to spread infection are the ones Merkel  has targeted.  German officials said they intend to go further and announced their plans to impose mandatory vaccination on all Germans in the coming months.  It is Dr. Mengele all over again.
Merkel made it clear that there will be no end to vaccination. Every nine months another vaccination is required as vaccination status expires. In the US Fauci says another jab every six months. In other words, Big Pharma profits forever. How large of a kickback does Merkel get for mandating a failed "vaccine" that kills people?
The question is:  vaccination with what vaccine?  Big Pharma itself says its vaccines are not effective against the growing number of variants–Delta, Omicron–that are spawned by the Covid vaccine.   So we are fated for an endless number of new untested vaccines to "protect" us against variants of extremely low mortality.
Why are Germany, Austria, Italy, and Australia forcing people to be shot up with a "vaccine" that even  Big Pharma says is ineffective against the latest versions of Covid?
Do not expect anything that politicians  and medical establishments in the "Free West" say to make any sense.  Sense is no longer part of the equation.  The Free Western World has chosen a senseless existence.  Other than Florida's governor Ron DeSantis, where are Western leaders standing up for freedom?
In Nazi Austria the chancellor, who has resigned, issued a mandate that everyone submit to vaccination or go to prison.  Are Austrian chancellors dictators who can issue non-legislated laws that imprison people?  If so how does Austria today differ from Hitler's Germany or Stalin's Russia? Is anyone paying attention to the legal validity of the mandates, or are all so well herded by orchestrated fear that freedom no longer matters? Whether Goring said it or not–never trust fact-checkers, essentially hired liars–the only thing government needs to turn people into slaves is fear.  And we have had triple doses of fear from politicians, the whore media, and the utterly  corrupt Big Pharma medical establishment.
Is the issue of illegal mandates everywhere in the "Free West" a sign that dictatorship has prevailed over democracy?  Why hasn't this critical question been raised by the Western media, by bar associations, and by Western parliaments who should be protective of their law-making powers? Are there any political leaders in the West who still believe in free societies? Who are they?
The answer is that facts no longer matter in the Western World, and all values have been repudiated as racist and misogynist.  Truth of any sort is inconvenient to the ruling interest groups that  comprise the elite.  Truth is what serves their interest.  This is why Big Pharma and its medical henchmen are hunting down real doctors who try to serve the health of the people instead of Big Pharma's profits and making examples of them by demonizing them and having them removed from their positions. Doctors are supposed to help Big Pharma's profits, not the health of their patients.
The same thing is happening to those of us who try to bring truth to the people.  Try to count all the truth-tellers who are denied platforms on social media and who are sanctioned in various ways for challenging the narrative.  Wherever you look in the "Free Western World" truth is classified as a conspiracy theory, and truth-tellers have been reclassified as "conspiracy theorists."
To understand the extent of the insanity that has overcome the Western World have a look at Scotland.  Scotland the Brave, the Scottish Warrior, where are they? Nowhere to be found.  You probably won't believe this, the Scottish Government requires all schools to leave windows open in cold winter in an attempt to stop the transmission of Covid. This has led to teachers and pupils sitting in freezing classrooms and needing to wear winter coats to stay warm.  https://dailysceptic.org/2021/12/03/scottish-children-left-to-learn-in-the-cold-as-windows-must-be-kept-open-to-stop-covid/ 
Read More @ PaulCraigRoberts.org