by Simon Black, Sovereign Man: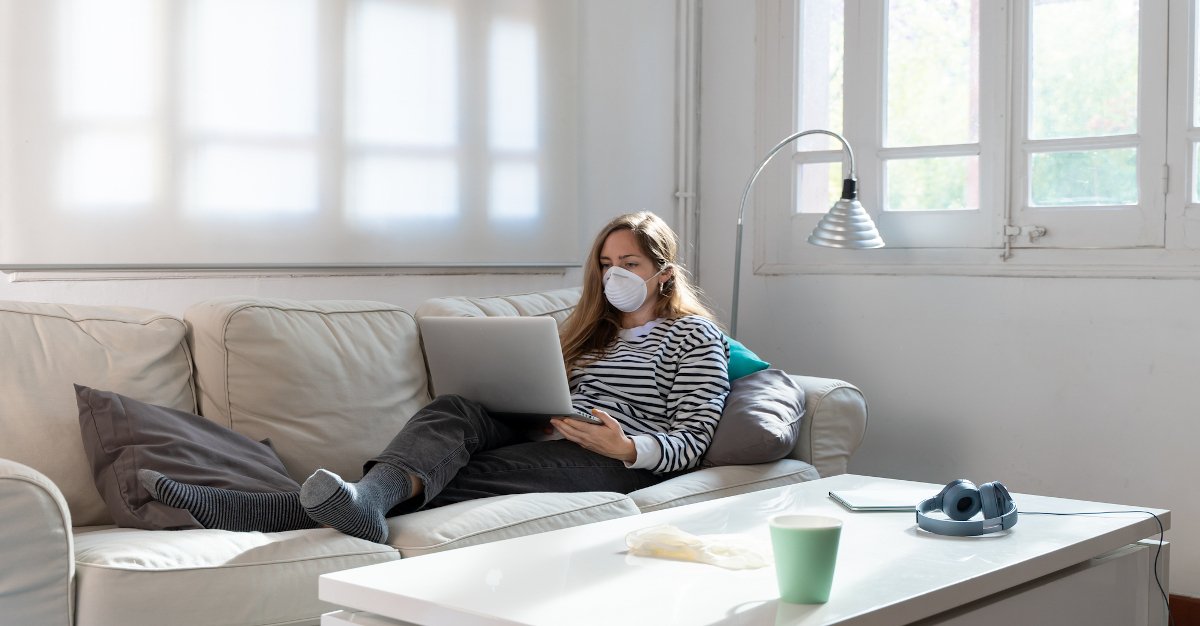 Here's our Friday roll-up of the most ridiculous stories from around the world that are threats to your liberty, risks to your prosperity… and on occasion, inspiring poetic justice.
Santa Cruz California Issues Mask Mandate for Private Residences
Now that another COVID variant has emerged with a scary new name, governments are excited to flex their dictatorial COVID powers once again.
Santa Cruz County, California is back with an indoor mask mandate, but this time with a twist.
TRUTH LIVES on at https://sgtreport.tv/
The public health order states that in addition to public places like restaurants and gyms:
"Masks must be worn in private settings, including your home, when non-household members are present."
And yes, this applies to the fully vaccinated.
It's hard to imagine that this order is legal or how local authorities will be able to enforce the rule.
The sheer insanity is that these bureaucrats think they have this kind of power to begin with.
Click here to read the health order.
Disney Deletes an Episode of The Simpsons to Appease China
Disney's streaming platform has removed access to an episode of The Simpsons from viewers in Hong Kong.
In the episode from 2005, the Simpsons family travels to China and visits Tienanmen Square. There, a monument and placard reads: "On this site, in 1989, NOTHING HAPPENED."
The joke is making fun of China's censorship of the Tienanmen Square Massacre, in which Chinese authorities killed hundreds or possibly thousands of civilians protesting in support of democracy.
While any mention of the Tienanmen Square Massacre is forbidden in mainland China, the Chinese government has only recently began to impose the same censorship on Hong Kong.
But this censorship appears to be entirely voluntary on the part of Disney.
Apparently the money Disney can make from appeasing China is more important than human rights.
Click here to read the full article.
Ontario Teachers Union Weights Votes Based on Race
A teachers union in the Canadian province of Ontario has implemented a new voting policy.
One branch of the Ontario Secondary School Teachers' Federation voted 68% in favor of giving its "Indigenous, Black and racialized" leaders more representation when voting on union policy.
The weighted voting applies to when the board of local presidents meets, each member representing one school from the area. The votes of racial minority members will be weighted to represent at least 50% of total votes.
For example, if 15 school representatives are white and 5 identify as "racialized" then each of the racialized representatives' will be given 3x as many votes in order to even the balance between whites and non-whites.
Union members who complained that this is "reverse racism" were later told in emails by union leadership that the term was "harmful and discriminatory."
Click here to read the full article.
Minority Professor Denied Grants Because He Said He Would Hire on Merit
Originally from India, Patanjali Kambhampati is an award winning scientist and chemistry professor at McGill University in Montreal.
Although he is himself a racial minority, he has now been denied two research grants from the government of Canada because "the Equity, Diversity and Inclusion considerations in the application were deemed insufficient."
The problem, Kambhampati says, was that when the applications asked who he would hire as research assistants, he answered, "We will hire the most qualified people based upon their skills and mutual interests."
Merit based hiring was NOT the answer that the woke bureaucrats issuing government grants wanted to hear.
For example, a recent research project that WAS funded by the Canadian government will study cancer risk factors as "symptoms of colonialism."
Now that's speaking the social justice warriors' language!
Kambhampati said:
"I actually get called a racist constantly by white university students… if you are a minority who thinks that the racism of the woke left is overstated they say you have internalized racism."
Click here to read the full article.
Elizabeth Warren Takes Aim at "Big Poultry"
Wondering why your turkey was more expensive this Thanksgiving?
According to Senator Elizabeth Warren, it has nothing to do with inflation caused by massive money printing to fund enormous government deficits.
The culprit is corporate greed.
A few days before Thanksgiving, the Senator Tweeted:
"Americans are paying record high prices for their Thanksgiving turkey while big poultry companies are paying billions in dividends, giving CEOs raises & earning huge profits. These companies are abusing their market power. I'm asking DOJ to investigate."
She continued in another Tweet the next day:
"Wondering why your Thanksgiving groceries cost more this year? It's because greedy corporations are charging Americans extra just to keep their stock prices high. This is outrageous."
Desperate politicians who have caused inflation want to blame anything but their own failed policies.