by Harvey Organ, Harvey Organ Blog: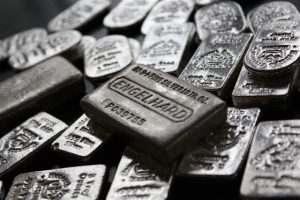 GOLD ADVANCES BY $7.50 TO $1782.30//SILVER STILL IN THE DOLDRUMS ON THE PAPER SIDE DOWN 44 CENTS TO $22.39//COMEX GOLD STANDING REDUCES BY 3 TONNES WITH A HUGE EFP TO LONDON//NEW STANDING: 94.855 TONNES//SILVER ALSO HAS A HUGE EFP TO LONDON//NEW STANDING 45.810 MILLION OZ//COVID UPDATES/VACCINE MANDATE UPDATES//BIDEN'S FEDERAL MANDATE THROWN OUT IN ALL 50 STATES//EU HEALTH CHIEF CALLS FOR MANDATORY VACCINES//ALSO GREECE PM CALLS FOR A MANDATORY SHOT//AND NOW GERMANY'S NEW CHANCELLOR CALLS FOR MANDATORY VACCINE SHOT//VACCINE IMPACT UPDATE// VACCINE MANDATE COMMENTARIES FROM THE USA///TWO EXCELLENT COMMENTARIES ON THE PLIGHT OF TURKEY: A MUST READ//BELARUS THREATENS TO CUT OFF ENERGY IF POLAND DOES NOT OPEN ITS BORDERS (MIGRANTS ARE MIDDLE EASTERN DISSENT)//EU WARNS OF BLACKOUTS AS ENERGY CRISIS DEEPENS//ALSO FINLAND IS EXPERIENCING HUGE INCREASES IN ENERGY PRICES//POOR ECONOMIC NUMBERS FROM THE USA
TRUTH LIVES on at https://sgtreport.tv/
GOLD:$1782.30 UP $7.05   The quote is London spot price
Silver:$22.39  DOWN 44  CENTS  London spot price ( cash market)
Gold $1782.300
silver:  $22.30
PLATINUM AND PALLADIUM PRICES BY GOLD-EAGLE (MORE ACCURATE)
PLATINUM  $934.95 DOWN  $3.25
PALLADIUM: $1739.95 UP $3.35/OZ
Editorial of The New York Sun | February 1, 2021
end
DONATE
Click here
 if you wish to send a donation. I sincerely appreciate it as this site takes a lot of preparation.
COMEX DETAILS//NOTICES FILED
JPMorgan has been receiving gold with reckless abandon and sometimes supplying (stopping)
receiving today  1447/2410
EXCHANGE: COMEX
CONTRACT: DECEMBER 2021 COMEX 100 GOLD FUTURES
SETTLEMENT: 1,773.600000000 USD
INTENT DATE: 11/30/2021 DELIVERY DATE: 12/02/2021
FIRM ORG FIRM NAME ISSUED STOPPED
____________________________________________________________________________________________
072 C GOLDMAN 30
072 H GOLDMAN 486
118 C MACQUARIE FUT 120
132 C SG AMERICAS 6 13
323 C HSBC 62
332 H STANDARD CHARTE 1
363 H WELLS FARGO SEC 30 65
407 C STRAITS FIN LLC 1
435 H SCOTIA CAPITAL 85
624 C BOFA SECURITIES 7
624 H BOFA SECURITIES 39
657 C MORGAN STANLEY 57
657 H MORGAN STANLEY 1
661 C JP MORGAN 1043
685 C RJ OBRIEN 18 1
686 C STONEX FINANCIA 7
690 C ABN AMRO 1
709 C BARCLAYS 202
709 H BARCLAYS 2164
732 C RBC CAP MARKETS 9
737 C ADVANTAGE 1
800 C MAREX SPEC 34 15
880 C CITIGROUP 27
880 H CITIGROUP 247
905 C ADM 29 19
____________________________________________________________________________________________
TOTAL: 2,410 2,410
MONTH TO DATE: 11,991
Goldman Sachs stopped: 30
NUMBER OF NOTICES FILED TODAY FOR  DEC. CONTRACT: 2410 NOTICE(S) FOR 241,000 OZ  (7.496 tonnes)
TOTAL NUMBER OF NOTICES FILED SO FAR THIS MONTH:  11,991 FOR 1,199,100 OZ  (37.297 TONNES)
SILVER//DEC CONTRACT
566 NOTICE(S) FILED TODAY FOR  2,830,000   OZ/
total number of notices filed so far this month 3107  :  for 15,535,000  oz
BITCOIN MORNING QUOTE   $56500 DOWN $905
BITCOIN AFTERNOON QUOTE.:56,867 DOWN $1272
xxxxxxxxxxxxxxxxxxxxxxxxxxxxxxxxxxxxxxxxxxxxx
GLD AND SLV INVENTORIES:
Gold
WITH GOLD UP $7.05 AND NO PHYSICAL TO BE FOUND ANYWHERE:
NO CHANGES IN GOLD INVENTORY AT THE GLD:
WITH RESPECT TO GLD WITHDRAWALS:  (OVER THE PAST FEW MONTHS)
GOLD IS "RETURNED" TO THE BANK OF ENGLAND WHEN CALLING IN THEIR LEASES: THE GOLD NEVER LEAVES THE BANK OF ENGLAND IN THE FIRST PLACE. THE BANK IS PROTECTING ITSELF IN CASE OF COMMERCIAL FAILURE
ALSO INVESTORS SWITCHING TO SPROTT PHYSICAL  (phys) INSTEAD OF THE FRAUDULENT GLD//
THIS IS A MASSIVE FRAUD!!
GLD  992 ,85 TONNES OF GOLD//
Silver
AND WITH NO SILVER AROUND  TODAY: WITH SILVER DOWN 44 CENTS
A SMALL CHANGES  IN SILVER INVENTORY AT THE SLV: A WITHDRAWAL OF .740 MILLION OZ FROM THE SLV//
INVESTORS ARE SWITCHING SLV TO SPROTT'S PSLV
WITH REGARD TO SILVER WITHDRAWALS FROM THE SLV:
THE SILVER WITHRAWALS ARE ACTUALLY "RETURNED" TO JPM, AS JPMORGAN CALLS IN ITS LEASES WITH THE SLV FUND.  (THE STORY IS THE SAME AS THE BANK OF ENGLAND'S GOLD). THE SILVER NEVER LEAVES JPMORGAN'S VAULT. THEY ARE CALLING IN THEIR LEASES FOR FEAR OF SOLVENCY ISSUES.
INVENTORY RESTS AT:
548.002  MILLION OZ./SLV
xxxxx
GLD closing price//NYSE 166.16  UP 0.66 OR 0.40%
XXXXXXXXXXXXX
SLV closing price NYSE 20.57 DOWN. 0.49 OR  2.33%
XXXXXXXXXXXXXXXXXXXXXXXXX
xxxxxxxxxxxxxxxxxxxxxxxxxxxxxxxxxxxxxxxxxxxxxxxxxxxxxxxxxxxxxxxxxxxxxxxxxx