by Harvey Organ, Harvey Organ Blog: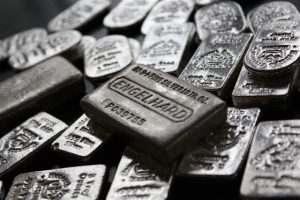 GOLD CLOSED DOWN $8.40 TO $1850.60//SILVER DOWN 27 CENTS TO $24.84//COMEX GOLD STANDING INCREASES TO 6.6469 TONNES AND SILVER OZ STANDING INCREASES TO 6.5 MILLION OZ//COVID COMMENTARIES// VACCINE MANDATE UPDATES: NOW AUSTRIA, GERMANY AND ITALY HAVE LOCKDOWN MANDATES FOR THE UNVACCINATED//NURSING HOME IN CONNECTICUT HAS 8 DEATHS AND 80 DELTA CASES DESPITE 100% VACCINATION (NO DOUBT ADE HIT THE HOME)//ALSO IRELAND WITH 93% VACCINATED, WILL INITIATE A PARTIAL LOCKDOWN//RANDY HILLIER MPP FOR OSHAWA HIGHLIGHTS 37 SUDDEN DEATHS AND FORWARDS THESE CASES AS A CRIMINAL CASE TO THE RCMP//UK ALARMED AT HUGE NUMBER OF DEATHS AT THE MORTUARIES//ONTARIO REPORTS OVER 500 CASES OF MYOCARDITIS//ALARM BELLS GOING OFF IN TURKEY AS THEIR LIRA PLUMMETS TO 11.1 TO THE DOLLAR//TURKEY'S USA DOLLAR RESERVES FALL TO EXTREME LOWS//TURKEY ARRESTS ISRAELI COUPLE FOR TAKING PICTURES OF A PALACE NOT IN USE FOR OVER 2 DECADES//STRANGELY THE NUMBER OF AMERICANS ON THE DOLE RISES TO OVER 3.1 MILLION SOULS//SWAMP STORIES FOR YOU TONIGHT
TRUTH LIVES on at https://sgtreport.tv/
GOLD:$1859.60 DOWN $8.40   The quote is London spot price
Silver:$24.84  DOWN  27  CENTS  London spot price ( cash market)
Gold $1859.00
silver:  24,78
I am been informed from Andrew Maguire that sovereign Turkey who has never bought silver, bought the last
bastion of silver from refiners.  They paid triple premium to lay their hands on the silver.  The refiners now state that they are out
of metal until January.
PLATINUM AND PALLADIUM PRICES BY GOLD-EAGLE (MORE ACCURATE)
PLATINUM  $1052.15 DOWN  $7.95
PALLADIUM: $2136.25 DOWN $54.75/OZ
Editorial of The New York Sun | February 1, 2021
end
DONATE
Click here
 if you wish to send a donation. I sincerely appreciate it as this site takes a lot of preparation.
COMEX DETAILS//NOTICES FILED
JPMorgan has been receiving gold with reckless abandon and sometimes supplying (stopping)
receiving today  1/1
EXCHANGE: COMEX
CONTRACT: NOVEMBER 2021 COMEX 100 GOLD FUTURES
SETTLEMENT: 1,869.700000000 USD
INTENT DATE: 11/17/2021 DELIVERY DATE: 11/19/2021
FIRM ORG FIRM NAME ISSUED STOPPED
____________________________________________________________________________________________
661 C JP MORGAN 1
737 C ADVANTAGE 1
____________________________________________________________________________________________
TOTAL: 1 1
MONTH TO DATE: 1,247
NUMBER OF NOTICES FILED TODAY FOR  NOV. CONTRACT: 1 NOTICE(S) FOR 100 OZ  (0.00311 tonnes)
TOTAL NUMBER OF NOTICES FILED SO FAR THIS MONTH:  1247 FOR 124,700 OZ  (3.8780 TONNES)
SILVER//NOV CONTRACT
44 NOTICE(S) FILED TODAY FOR  220,000   OZ/
total number of notices filed so far this month 1222  :  for 6,110,000  oz
BITCOIN MORNING QUOTE  $59,599  DOLLARS DOWN 203 DOLLARS
BITCOIN AFTERNOON QUOTE.:$56,801 DOLLARS  DOWN 3001.DOLLARS
xxxxxxxxxxxxxxxxxxxxxxxxxxxxxxxxxxxxxxxxxxxxx
GLD AND SLV INVENTORIES:
Gold
WITH GOLD DOWN $8.40 AND NO PHYSICAL TO BE FOUND ANYWHERE:
A SMALL CHANGE IN GOLD INVENTORY AT THE GLD: A DEPOSIT OF .88 TONNES OF GOLD INTO THE GLD..
WITH RESPECT TO GLD WITHDRAWALS:  (OVER THE PAST FEW MONTHS)
GOLD IS "RETURNED" TO THE BANK OF ENGLAND WHEN CALLING IN THEIR LEASES: THE GOLD NEVER LEAVES THE BANK OF ENGLAND IN THE FIRST PLACE. THE BANK IS PROTECTING ITSELF IN CASE OF COMMERCIAL FAILURE
ALSO INVESTORS SWITCHING TO SPROTT PHYSICAL  (phys) INSTEAD OF THE FRAUDULENT GLD//
THIS IS A MASSIVE FRAUD!!
GLD  976.87 TONNES OF GOLD//
Silver
AND WITH NO SILVER AROUND  TODAY: WITH SILVER DOWN 27 CENTS
NO CHANGE  IN SILVER INVENTORY AT THE SLV:
INVESTORS ARE SWITCHING SLV TO SPROTT'S PSLV
WITH REGARD TO SILVER WITHDRAWALS FROM THE SLV:
THE SILVER WITHRAWALS ARE ACTUALLY "RETURNED" TO JPM, AS JPMORGAN CALLS IN ITS LEASES WITH THE SLV FUND.  (THE STORY IS THE SAME AS THE BANK OF ENGLAND'S GOLD). THE SILVER NEVER LEAVES JPMORGAN'S VAULT. THEY ARE CALLING IN THEIR LEASES FOR FEAR OF SOLVENCY ISSUES.
INVENTORY RESTS AT:
548.233  MILLION OZ./SLV
xxxxx
GLD closing price//NYSE 173.92  DOWN 0.58 OR 0.33%
XXXXXXXXXXXXX
SLV closing price NYSE 22.96 DOWN. 0.21 OR  0.91%
XXXXXXXXXXXXXXXXXXXXXXXXX
xxxxxxxxxxxxxxxxxxxxxxxxxxxxxxxxxxxxxxxxxxxxxxxxxxxxxxxxxxxxxxxxxxxxxxxxxx