by Ashley Oliver, Breitbart: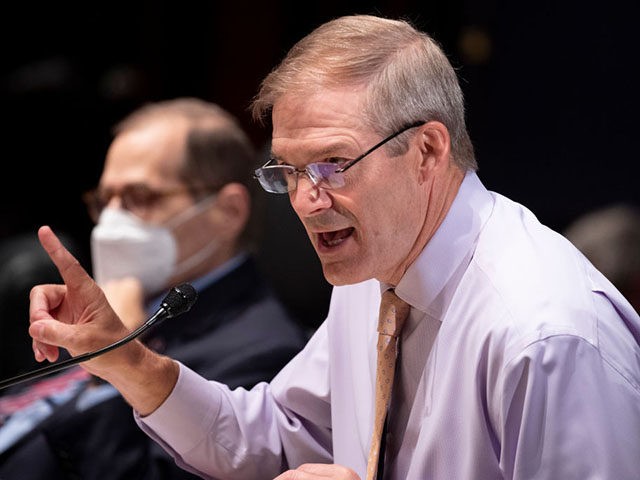 Rep. Jim Jordan (R-OH) demanded on Thursday that the FBI submit to the House Judiciary Committee any records related to counterterrorism tools that the agency used against parents expressing outrage at school boards, Breitbart News has learned exclusively.
Jordan, who serves as ranking member on the Judiciary Committee, sent a letter to FBI Director Christopher Wray detailing the committee's requests after Jordan published an email Tuesday from a whistleblower inside the FBI that revealed the agency's counterterrorism and criminal divisions had created a "threat tag" for FBI officials to apply to investigations into threats made against school administrators.
TRUTH LIVES on at https://sgtreport.tv/
"We are investigating the troubling attempts by the Department of Justice and the White House to use the heavy hand of federal law enforcement to target concerned parents at local school board meetings and chill their protected First Amendment activity," the letter begins.
Read a copy of the letter below:
The Biden administration's Justice and Education Departments have come under fire in recent weeks after Attorney General Merrick Garland released a memo on October 4 stating he was directing the FBI to engage in local education matters because of an alleged "disturbing spike in harassment, intimidation, and threats of violence against school administrators, board members, teachers, and staff who participate in the vital work of running our nation's public schools."
Garland's letter came shortly after the National School Boards Association (NSBA) sent a letter to President Joe Biden on September 30 seeking federal law enforcement assistance to handle outraged parents who were allegedly partaking in "acts of malice, violence, and threats against public school officials."