by Harvey Organ, Harvey Organ Blog: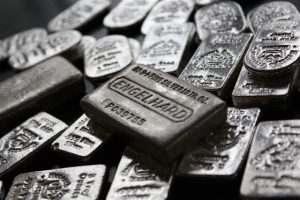 GOLD UP $4.65 TO $1865.75//SILVER UP 8 CENTS TO $25.29//GOLD TONNAGE STANDING FOR DELIVERY IN NOVEMBER RISES BY A HUGE QUEUE JUMP OF 22100 OZ TO 5.259 TONNES//SILVER OF STANDING 5.0 MILION OZ//COVID COMMENTARIES//VACCINE UPDATES:BILL GATES ADMITS MRNA DOES NOT STOP TRANSMISSION OF THE VIRUS//EUROPEAN REGULATORS REVIEW REPORTS OF A MAJOR DISORDER FROM MODERNA KNOWN AS A CAPILLARY LEAK WHERE PLASMA LEAKS OUT OF VESSELS AND GOES INTO CAVITIES: THIS COULD BE VERY DEADLY// TAIWAN IMMEDIATELY ORDERS THE STOPPING OF 2ND VACCINATION OF ANYONE BELOW THE AGE OF 17// NINTH PERSON DIES FROM THE ASTROWORLD FIASCO//FLORIDA MAY WITHDRAW FROM OSHA//EVERGRANDE WILL DEFAULT IN THE NEXT TWO DAYS SETTING OFF CONTAGION!!//CHINA DEMANDS ALL CONTACT WITH TAIWAN//UK MOVES TROOPS TO THE BORDER ON POLAND WITH BELARUS//SWAMP STORIES FOR YOU TONIGHT
TRUTH LIVES on at https://sgtreport.tv/
GOLD:$1865.75 UP $4.45   The quote is London spot price
Silver:$25.29 UP  8  CENTS  London spot price ( cash market)
Gold $1864.50
silver:  25.30
I am been informed from Andrew Maguire that sovereign Turkey who has never bought silver, bought the last
bastion of silver from refiners.  They paid triple premium to lay their hands on the silver.  The refiners now state that they are out
of metal until January.
Comex publishes a list of monthly silver contract ownership deliveries and purchases for the 30 to 40 firms that have brokerage rights with them. It is hard to figure the meaning of monthly changes for the banks like Goldman and JP Morgan, but there are a few non major firms which are historically consistent suppliers of silver. These firms include Macquarie Futures, Scotia Capital, Marex, and Bank of America commercial account. My guess is these firms sold product for refineries or miners. Historically, these 4 firms accounted for about 15 million ounces of monthly supply to Comex. Looking at the Comex data, all 4 of these firms have essentially stopped supplying the Comex with silver for the past 2 to 3 months. https://www.cmegroup.com/delivery_reports/MetalsIssuesA ndStopsYTDReport.pdf
Bryant
PLATINUM AND PALLADIUM PRICES BY GOLD-EAGLE (MORE ACCURATE)
PLATINUM  $1086.85 UP  $2.70
PALLADIUM: $2111.35 UP $50.10/OZ
Editorial of The New York Sun | February 1, 2021
end
DONATE
Click here
 if you wish to send a donation. I sincerely appreciate it as this site takes a lot of preparation.
COMEX DETAILS//NOTICES FILED
JPMorgan has been receiving gold with reckless abandon and sometimes supplying (stopping)
receiving today  0/0
NUMBER OF NOTICES FILED TODAY FOR  NOV. CONTRACT: 0 NOTICE(S) FOR nil OZ  (0.000 tonnes)
TOTAL NUMBER OF NOTICES FILED SO FAR THIS MONTH:  580 FOR 58,000 OZ  (1.7804 TONNES)
SILVER//NOV CONTRACT
3 NOTICE(S) FILED TODAY FOR  15,000   OZ/
total number of notices filed so far this month 961  :  for 4,805,000  oz
BITCOIN MORNING QUOTE  $63,925  DOLLARS DOWN 1028 DOLLARS
BITCOIN AFTERNOON QUOTE.:$60,325 DOLLARS   DOWN 4628.DOLLARS
xxxxxxxxxxxxxxxxxxxxxxxxxxxxxxxxxxxxxxxxxxxxx
GLD AND SLV INVENTORIES:
Gold
WITH GOLD UP $4.65 AND NO PHYSICAL TO BE FOUND ANYWHERE:
A SMALL CHANGE IN GOLD INVENTORY AT THE GLD: A DEPOSIT OF .58 TONNES INTO THE GLD
WITH RESPECT TO GLD WITHDRAWALS:  (OVER THE PAST FEW MONTHS)
GOLD IS "RETURNED" TO THE BANK OF ENGLAND WHEN CALLING IN THEIR LEASES: THE GOLD NEVER LEAVES THE BANK OF ENGLAND IN THE FIRST PLACE. THE BANK IS PROTECTING ITSELF IN CASE OF COMMERCIAL FAILURE
ALSO INVESTORS SWITCHING TO SPROTT PHYSICAL  (phys) INSTEAD OF THE FRAUDULENT GLD//
THIS IS A MASSIVE FRAUD!!
GLD  975.99 TONNES OF GOLD//
Silver
AND WITH NO SILVER AROUND  TODAY: WITH SILVER UP 8 CENTS
A HUGE CHANGES  IN SILVER INVENTORY AT THE SLV: A DEPOSIT OF 3.933 MILLION OZ INTO THE SLV//
INVESTORS ARE SWITCHING SLV TO SPROTT'S PSLV
WITH REGARD TO SILVER WITHDRAWALS FROM THE SLV:
THE SILVER WITHRAWALS ARE ACTUALLY "RETURNED" TO JPM, AS JPMORGAN CALLS IN ITS LEASES WITH THE SLV FUND.  (THE STORY IS THE SAME AS THE BANK OF ENGLAND'S GOLD). THE SILVER NEVER LEAVES JPMORGAN'S VAULT. THEY ARE CALLING IN THEIR LEASES FOR FEAR OF SOLVENCY ISSUES.
INVENTORY RESTS AT:
548.233  MILLION OZ./SLV
xxxxx
GLD closing price//NYSE 174.44  UP 0.30 OR 0.18%
XXXXXXXXXXXXX
SLV closing price NYSE 23.42 UP. 0.07 OR  0.30%
XXXXXXXXXXXXXXXXXXXXXXXXX
xxxxxxxxxxxxxxxxxxxxxxxxxxxxxxxxxxxxxxxxxxxxxxxxxxxxxxxxxxxxxxxxxxxxxxxxxx