by Harvey Organ, Harvey Organ Blog: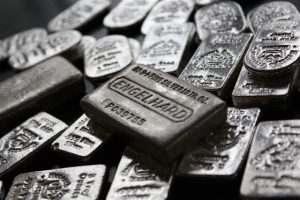 GOLD CLOSED DOWN $6.80 TO $1787.85//SILVER CLOSED DOWN 53 CENTS TO $23.49//GOLD TONNAGE STANDING AT THE COMEX INCREASES AGAIN TO 2.587 TONNES//SILVER OZ STANDING INCREASES TO 4.5 MILLION OZ/COVID UPDATES//VACCINE UPDATES: TWO IMPORTANT COMMENTARIES THAT MUST BE SEEN: I)RICHARD FLEMMING ON BLOOD POISONING FROM THE VACCINE AND II) DR. MICHAEL YEADON ON HOW 5% OF PFIZER'S LOTS IS CAUSING 100% OF THE DEATHS/SEVERE INJURIES ,,THIS IS UNBELIEVABLE AND THERE IS NO RECALL?????//ANOTHER PFIZER WHISTLEBLOWER DISCUSSES PHONY DATA FROM THE COMPANY THAT THEY ARE HIDING//REPORTS FROM THE TRYANNICAL COUNTRY OF AUSTRALIA//SWAMP STORIES FOR YOU TONIGHT
TRUTH LIVES on at https://sgtreport.tv/
GOLD:$1787.85 DOWN $6.80   The quote is London spot price
Silver:$23.49 DOWN 53  CENTS  London spot price ( cash market)
Gold $1787.50
silver:  23.53
I am been informed from Andrew Maguire that sovereign Turkey who has never bought silver, bought the last
bastion of silver from refiners.  They paid triple premium to lay their hands on the silver.  The refiners now state that they are out
of metal until January.
PLATINUM AND PALLADIUM PRICES BY GOLD-EAGLE (MORE ACCURATE)
PLATINUM  $1042,05 UP  $20.10
PALLADIUM: $2015.70 DOWN $40.85/OZ
Editorial of The New York Sun | February 1, 2021
end
DONATE
Click here
 if you wish to send a donation. I sincerely appreciate it as this site takes a lot of preparation.
COMEX DETAILS//NOTICES FILED
JPMorgan has been receiving gold with reckless abandon and sometimes supplying (stopping)
receiving today 34/60
EXCHANGE: COMEX
CONTRACT: NOVEMBER 2021 COMEX 100 GOLD FUTURES
SETTLEMENT: 1,795.100000000 USD
INTENT DATE: 11/01/2021 DELIVERY DATE: 11/03/2021
FIRM ORG FIRM NAME ISSUED STOPPED
____________________________________________________________________________________________
072 C GOLDMAN 16
363 H WELLS FARGO SEC 1
661 C JP MORGAN 20 34
686 C STONEX FINANCIA 2
732 C RBC CAP MARKETS 3
737 C ADVANTAGE 38 5
905 C ADM 1
____________________________________________________________________________________________
TOTAL: 60 60
MONTH TO DATE: 511
Goldman Sachs stopped: 16
NUMBER OF NOTICES FILED TODAY FOR  NOV. CONTRACT: 60 NOTICE(S) FOR 6000 OZ  (0.1866 tonnes)
TOTAL NUMBER OF NOTICES FILED SO FAR THIS MONTH:  511 FOR 5100 OZ  (1.5844 TONNES)
SILVER//NOV CONTRACT
235 NOTICE(S) FILED TODAY FOR  3,705,000   OZ/
total number of notices filed so far this month 506  :  for 2,530,000  oz
BITCOIN MORNING QUOTE  $60,043  DOLLARS DOWN 1070 DOLLARS
BITCOIN AFTERNOON QUOTE.:$61,131 DOLLARS  UP  18.DOLLARS
xxxxxxxxxxxxxxxxxxxxxxxxxxxxxxxxxxxxxxxxxxxxx
GLD AND SLV INVENTORIES:
Gold
WITH GOLD DOWN $6.80 AND NO PHYSICAL TO BE FOUND ANYWHERE:
NO CHANGES IN GOLD INVENTORY AT THE GLD:
WITH RESPECT TO GLD WITHDRAWALS:  (OVER THE PAST FEW MONTHS)
GOLD IS "RETURNED" TO THE BANK OF ENGLAND WHEN CALLING IN THEIR LEASES: THE GOLD NEVER LEAVES THE BANK OF ENGLAND IN THE FIRST PLACE. THE BANK IS PROTECTING ITSELF IN CASE OF COMMERCIAL FAILURE
ALSO INVESTORS SWITCHING TO SPROTT PHYSICAL  (phys) INSTEAD OF THE FRAUDULENT GLD//
THIS IS A MASSIVE FRAUD!!
GLD  979.52 TONNES OF GOLD//
Silver
AND WITH NO SILVER AROUND  TODAY: WITH SILVER DOWN 53 CENTS
A SMALL CHANGES  IN SILVER INVENTORY AT THE SLV: A WITHDRAWAL OF 226,000 OZ FROM THE SLV/
INVESTORS ARE SWITCHING SLV TO SPROTT'S PSLV
WITH REGARD TO SILVER WITHDRAWALS FROM THE SLV:
THE SILVER WITHRAWALS ARE ACTUALLY "RETURNED" TO JPM, AS JPMORGAN CALLS IN ITS LEASES WITH THE SLV FUND.  (THE STORY IS THE SAME AS THE BANK OF ENGLAND'S GOLD). THE SILVER NEVER LEAVES JPMORGAN'S VAULT. THEY ARE CALLING IN THEIR LEASES FOR FEAR OF SOLVENCY ISSUES.
INVENTORY RESTS AT:
545.272  MILLION OZ./SLV
xxxxx
GLD closing price//NYSE 167.14  DOWN 0.38 OR 0.23%
XXXXXXXXXXXXX
SLV closing price NYSE 21.81 DOWN. 0.42 OR 1.89%
XXXXXXXXXXXXXXXXXXXXXXXXX
xxxxxxxxxxxxxxxxxxxxxxxxxxxxxxxxxxxxxxxxxxxxxxxxxxxxxxxxxxxxxxxxxxxxxxxxxx