from RT: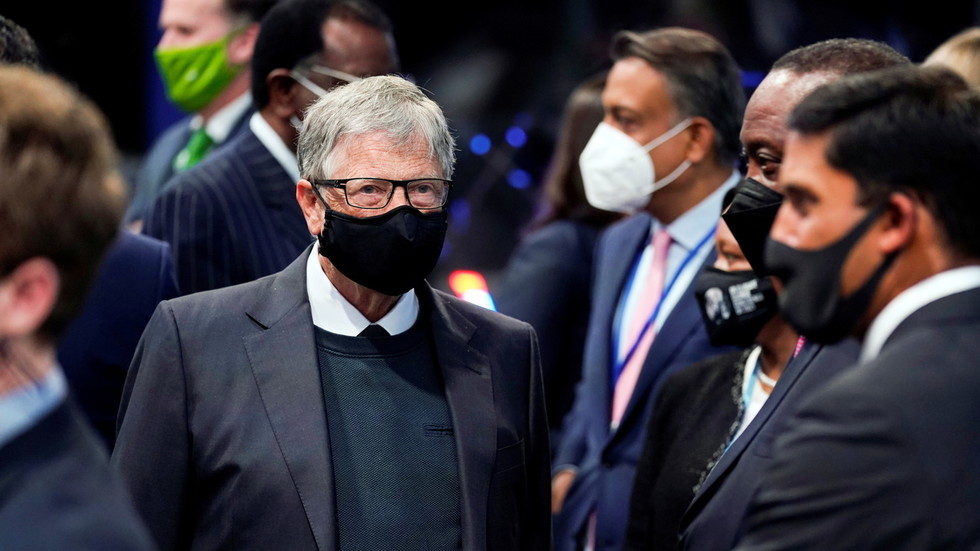 Activist-philanthropist Bill Gates has raised alarms with critics by suggesting that billions of dollars be invested into a global pandemic task force running "germ games" to prepare for future outbreaks or biological attacks.
Gates made his comments during a discussion with the chair of the Health Select Committee and former UK Health Secretary Jeremy Hunt at the COP26 summit this week.
"It'll take probably about a billion a year for a pandemic Task Force at the [World Health Organization] level, which is doing the surveillance and actually doing what I call 'germ games' where you practice," Gates said. He gave a 'what-if' scenario of bioterrorists releasing smallpox in multiple airports as a potential "germ game" that could be used to prepare for an attack.
TRUTH LIVES on at https://sgtreport.tv/
ALERT: Bill Gates has warned of bioterrorist attacks and urged international authorities, including the World Health Organization, to prepare by engaging in "germ games."

More: https://t.co/Cmc3lEjYDW pic.twitter.com/ndFYTrMopV

— eatlovepray21 (@eatlovepray211) November 4, 2021

Gates says his "global pandemic task force" must be financed sooner rather than later and should be a "priority" due to the coronavirus pandemic.
"The next year will be where those allocations have to get made, including this global pandemic task force," he said, adding that both the US and UK will need to spend "tens of billions" on research and development first.
This research and development, Gates said, would include making vaccines cheaper, obtaining "big factories," and "eradicating" common colds and the flu.
Read More @ RT.com