by Pam Martens and Russ Martens, Wall St On Parade: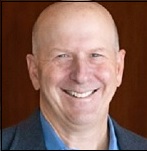 Yesterday the Federal Reserve Board of Governors announced the termination of an enforcement action against Goldman Sachs that dates back to 2016. It's one more case where Goldman Sachs, the "great vampire squid," throws its lower-ranked employees under the bus and quickly returns to "relentlessly jamming its blood funnel into anything that smells like money."
The Fed had fined Goldman Sachs a paltry $36.3 million in August of 2016 over its employees using confidential supervisory information that had been stolen from the New York Fed to make presentations to clients and prospective clients.
TRUTH LIVES on at https://sgtreport.tv/
The Fed's settlement followed an October 28, 2015 settlement between Goldman and the New York State Department of Financial Services over similar charges. Goldman agreed to settle the NYSDFS case for $50 million.
The case centers around Rohit Bansal, who had worked at the New York Fed and supervised another employee, Jason Gross. After Bansal went to work for Goldman Sachs in July 2014, the Fed charged that Bansal had illegally obtained confidential supervisory documents that Gross had taken from the New York Fed.
Bansal pleaded guilty to a misdemeanor charge of theft of government property in November 2015 and was permanently barred from the banking industry. In the same month, Gross pleaded guilty to a misdemeanor charge and was sentenced to a year of probation with 200 hours of community service. Both men were in their 30s at the time.
The Fed also went after a Goldman Sachs Managing Director, Joseph Jiampietro, who was a superior to Bansal at Goldman. The Fed accused Jiampietro of requesting Bansal to get documents from the New York Fed to be used in presentations to clients to get new business for Goldman. The Fed alleged that this type of conduct went back to 2012.
Jiampietro ended up suing the Fed in Federal District Court in the Southern District of New York over violations of his due process rights. Both sides agreed to dismiss that case on September 20, 2018.
Read More @ WallStOnParade.com