from The Conservative Treehouse:
In anticipation of the Tucker Carlson documentary "The Patriot Purge: The True Story Behind 1/6", I have been requested to repost some lengthy research we presented about the Fourth Branch of Government.   There is a distinct connection and similarity between how 9/11/01 was used and how the January 6th DC event is being used.  That similarity is not accidental.  In many ways what we are seeing is a replay by the same DC elements only they are two decades apart.
Barack Obama and Eric Holder did not create a weaponized DOJ and FBI; instead, what they did was take the preexisting system and retool it so the weapons only targeted one side of the political continuum.  This point is where many people understandably get confused.
TRUTH LIVES on at https://sgtreport.tv/
In the era shortly after 9/11, the DC national security apparatus was constructed to preserve continuity of government and simultaneously view all Americans as potential threats.  The Department of Homeland Security (DHS) and the Office of the Director of National Intelligence (ODNI) were created specifically for this purpose.
What Barack Obama and Eric Holder did with that new construct was refine the internal targeting mechanisms so that only their ideological opposition became the target of the new national security system.  This is very important to understand as you dig deeper into this research outline.
Washington DC created the modern national security apparatus immediately and hurriedly after 9/11/01.  DHS came along in 2002 and within the Intelligence Reform and Terrorism Prevention Act of 2004 the ODNI was formed.  When Barack Obama and Eric Holder arrived a few years later, those newly formed institutions were viewed as opportunities to create a very specific national security apparatus that would focus almost exclusively against their political opposition.
The preexisting Federal Bureau of Investigation (FBI) and Dept of Justice (DOJ) were then repurposed to become two of the four pillars of the domestic national security apparatus.  However, this new construct would have a targeting mechanism based on political ideology.  The DHS, ODNI, DOJ and FBI became the four pillars of this new institution.  Atop these pillars is where you will find the Fourth Branch of Government.
We were not sleeping when this happened, we were wide awake.  However, we were stunningly distracted by the economic collapse that was taking place in 2006 and 2007 when the engineers behind Obama started to assemble the design.  By the time Obama took office in 2009, we sensed something profound was shifting, but we can only see exactly what shifted in the aftermath.  The four pillars were put into place, and a new Fourth Branch of Government was quietly created.
As time passed, and the system operators became familiar with their new tools, technology allowed the tentacles of the system to reach out and touch us. That is when we first started to notice that something very disconcerting was happening.  Those four pillars are the root of it, and if we take the time to understand how the Fourth Branch originated, questions about this current state of perpetual angst will start to make sense.
Grab a cup of your favorite beverage, and take a walk with me as we outline how this was put together.  You might find many of the questions about our current state of political affairs beginning to make a lot more sense.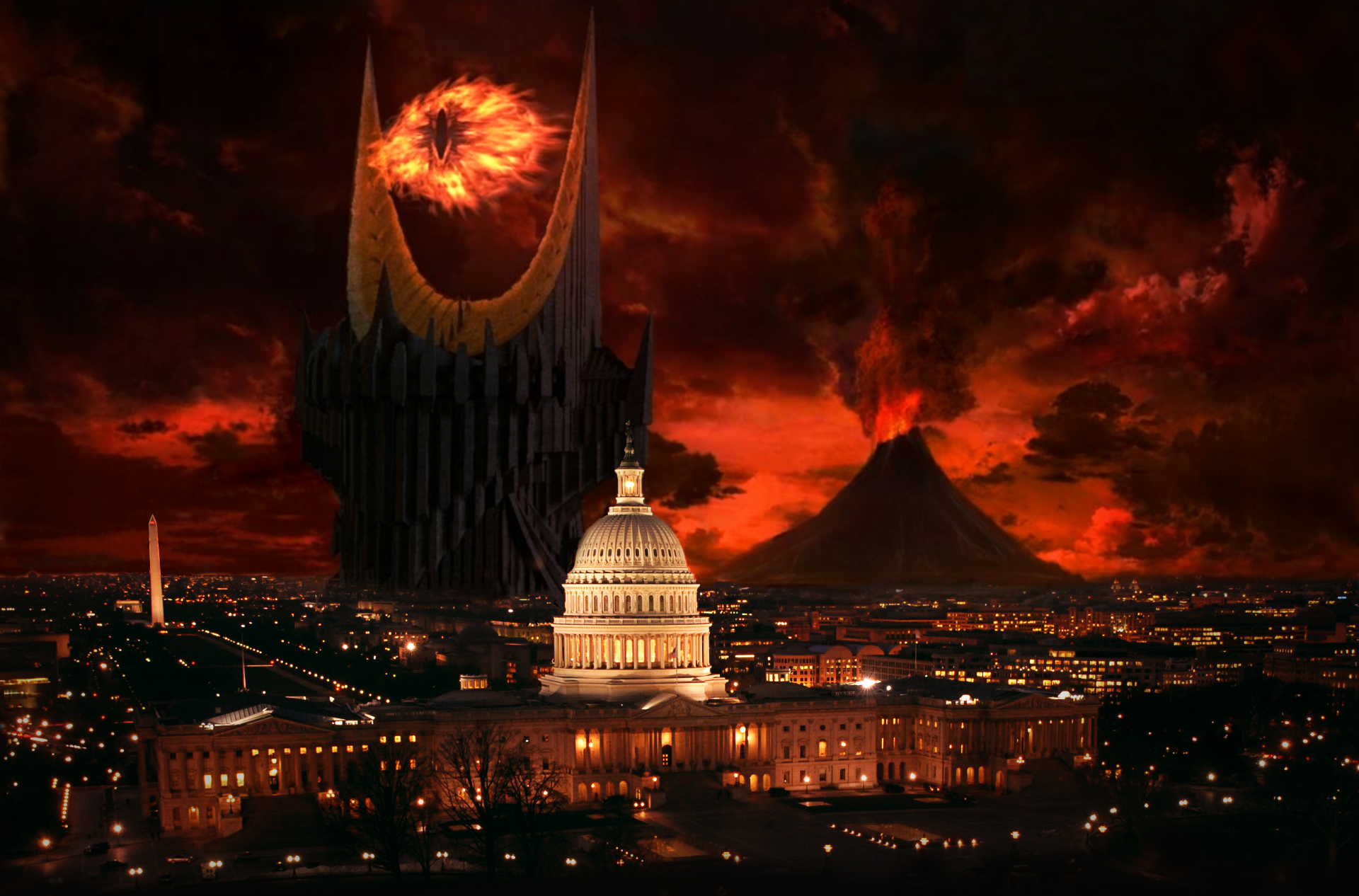 Remember, it is not my intent to outline the entire history of how we got to this place where the intelligence community now acts as the superseding fourth branch of government. Such an effort would be exhausting and likely take our discussion away from understanding the current dynamic.
History provided enough warnings from Dwight D. Eisenhower (military), to John F. Kennedy (CIA), to Richard Nixon (FBI), to all modern versions of warnings and frustrations from HPSCI Devin Nunes and ODNI Ric Grenell. None of those prior reference points are invalid, and all documented outlines of historic reference are likely true and accurate. However, a generational review is not useful, as the reference impacting us 'right now' gets lost.
Instead, we pick up the expansive and weaponized intelligence system as it manifests after 9/11/01, and my goal is to highlight how the modern version of the total intelligence apparatus has now metastasized into a Fourth Branch of Government. It is this superseding branch that now touches and influences every facet of our life.
If we take the modern construct, originating at the speed of technological change, we can also see how the oversight or "check/balance" in our system of government became functionally obsolescent.
After many years of granular research about the intelligence apparatus inside our government, in the summer of 2020 I visited Washington DC to ask specific questions. My goal was to go where the influence agents within government actually operate, and to discover the people deep inside the institutions no one elected and few people pay attention to.
Read More @ TheConservativeTreehouse.com