by Corey Lynn, Corey's Digs: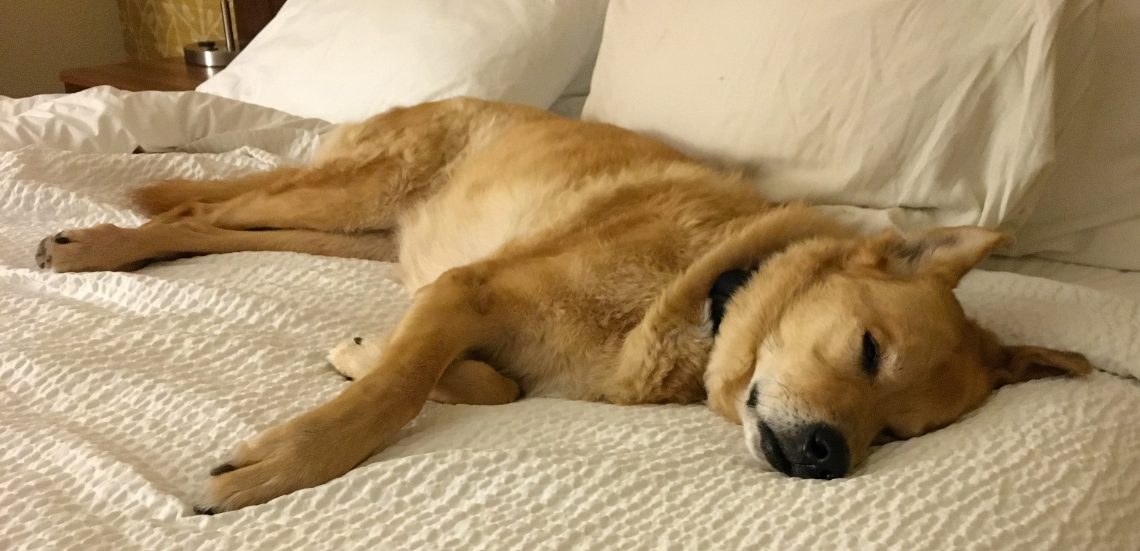 On September 23rd I set out on a road trip with my family, not just to unplug from reality for a bit, but to have an adventure and explore some places we've never been before. Of course, I knew that this long-desired adventure would entail making observations through a totally different lens than I would have five years ago, or even 2 years ago.
We rented a 26' RV since there were four of us, along with my dog. We wanted to have the comfort while being on the road, and the space to spread out. I had high hopes of writing my thoughts while traveling, but the sheer bumpiness of the ride quickly diminished that hope. Instead, I made mental notes in my mind, and shot many photos along the way. My poor dog was in a state of shock at first, with all of the rattling noises and bumpy ride, but after a few days he began to gel into his dog bed. He was pretty much toast by the time we reached each destination, and looked like this in every pic. But once morning came, he was as excited to explore as we were, and so happy that the whole family was there. My parents were real troopers, and it was nice to hang out with my brother because we are always both so busy working.
TRUTH LIVES on at https://sgtreport.tv/
It was fascinating rolling from town to town and state to state, experiencing not just the difference in landscape, but the landscape as a whole – the people, businesses, energy, and dynamics of each place. Knowing that mindset, perception, and critical thinking are the key to navigating these waters we all find ourselves in, it's fascinating to see minds bend in different directions based solely on location. I wanted to share some of my observations, conversations with strangers we met along the way, a call to action needed in a sweet little valley in Montana, and photos of some of the most beautiful places in our country, to take you all along the road with me. I hope you enjoy the ride.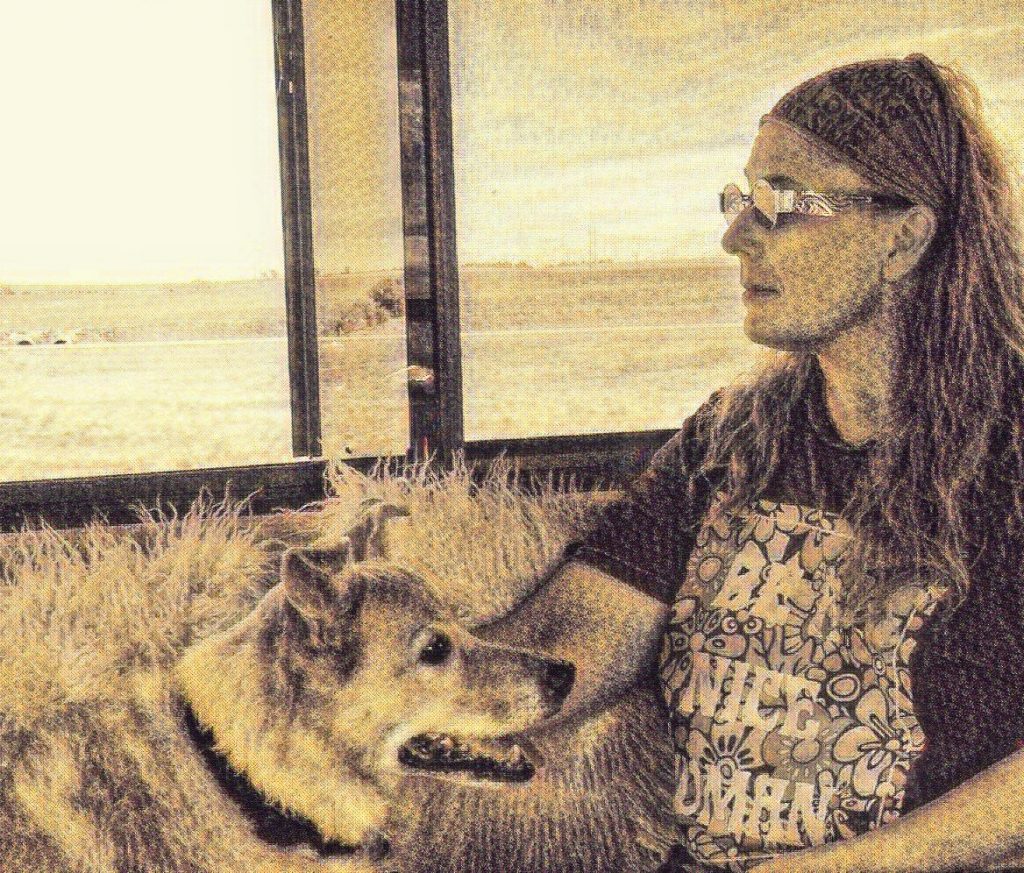 We began our adventure driving through the Badlands in South Dakota. It was incredible! The first thing I noticed, almost simultaneously with the beautiful landscape itself, was the pure silence. You couldn't hear a peep, not even a bird. If we had the time, I would have sat there in silence all day. We were fortunate to still be rolling through as the sun was setting. As the sun began to set, the animals came out to explore. They were fearless around the people and cars. I didn't notice until after I had taken the photo of one, that it was being tracked.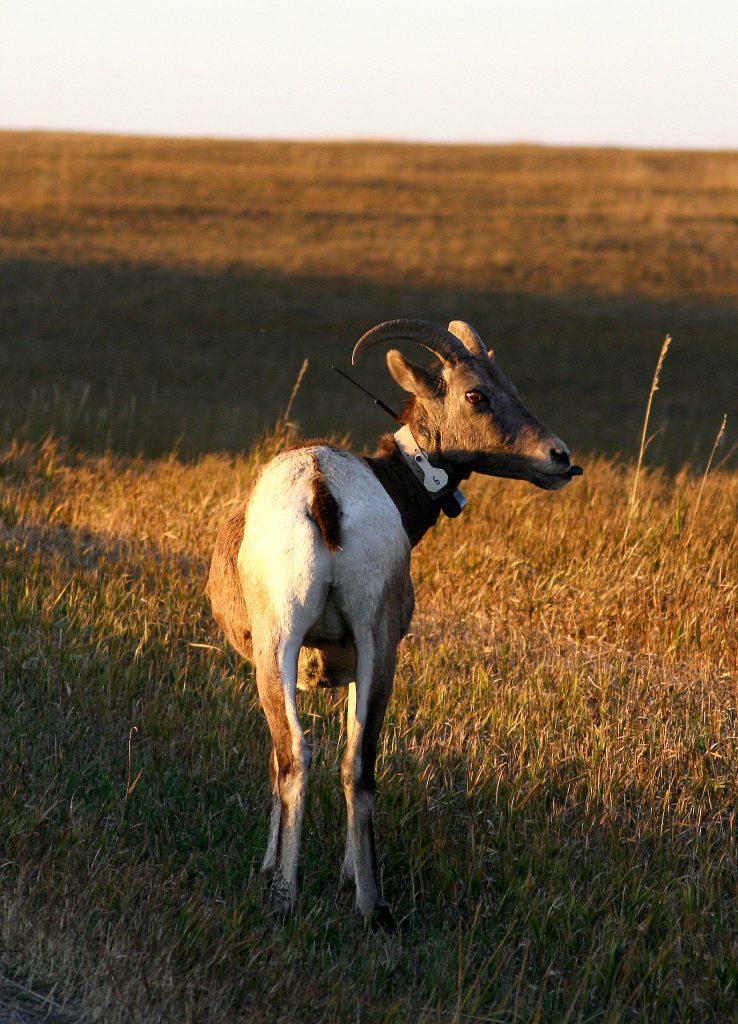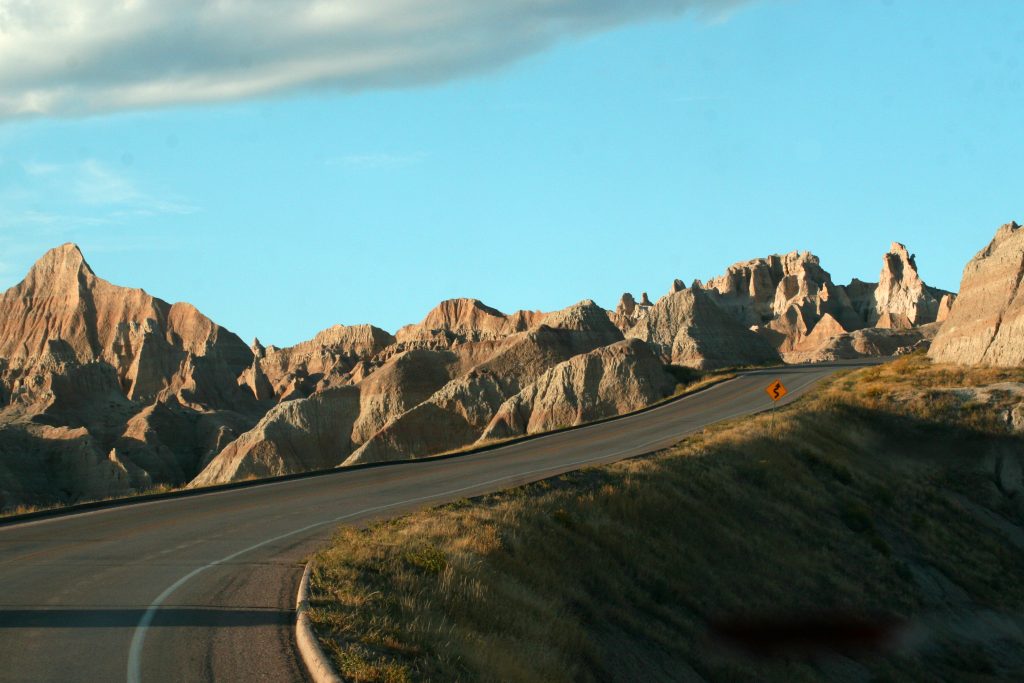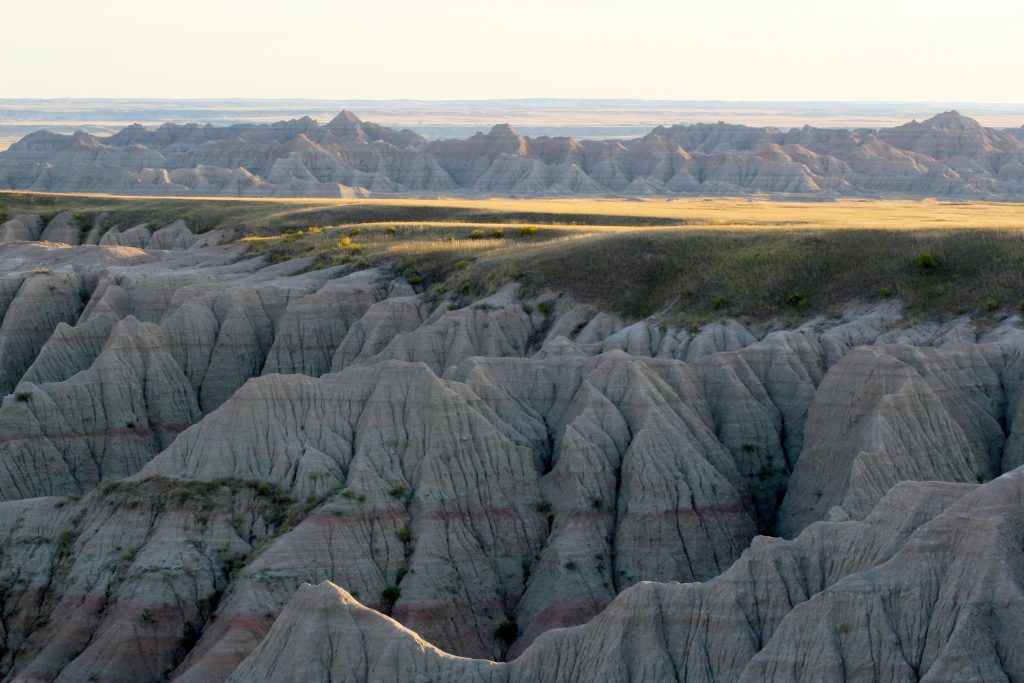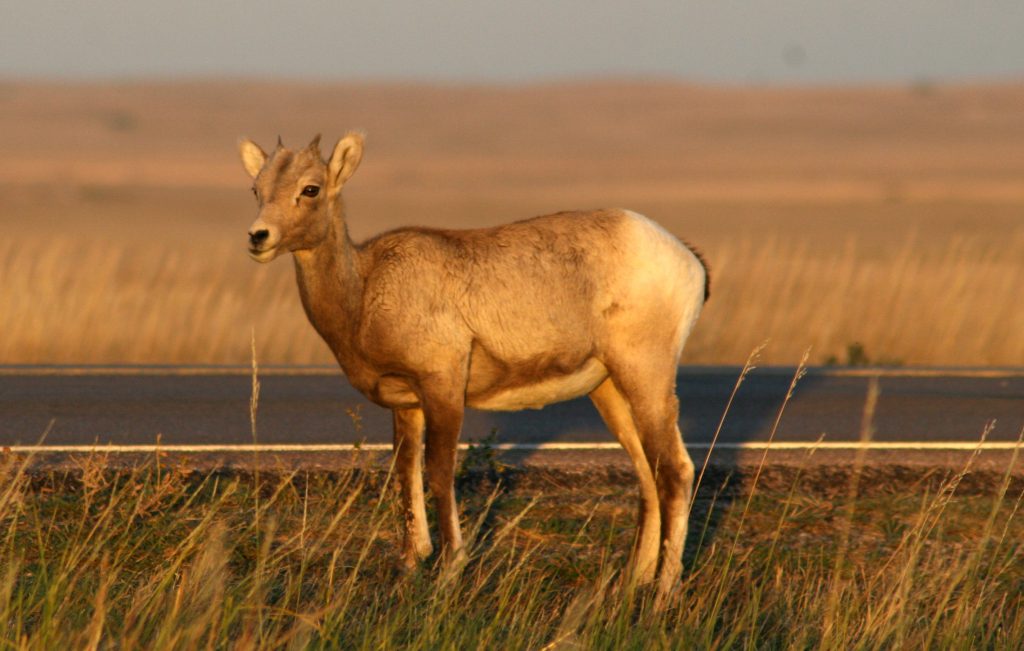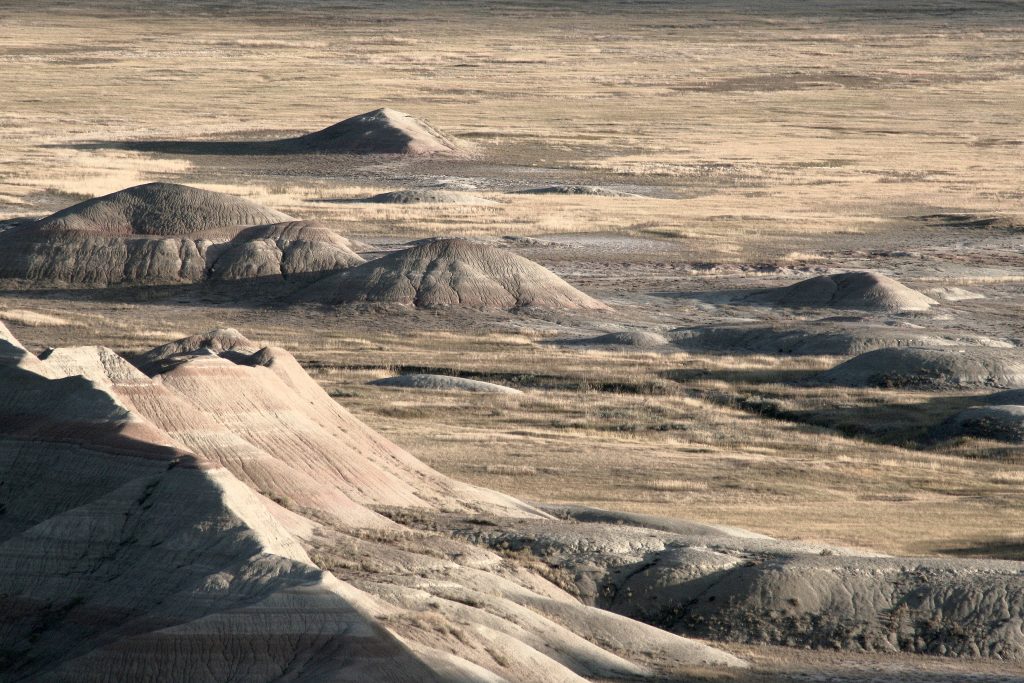 After the Badlands, we headed into a little town called Keystone, SD. Surely, everyone knows that town since it's right by Mount Rushmore and Crazy Horse is not far around the bend. Truth be told, I wasn't excited to go see those monuments, but was elated to be along for the ride and observe the town itself. In between those two monuments, I found a sweet little lake with a boardwalk that went around much of it, with fishing docks and a campground. It was incredibly serene, and the coolness along one side of the lake dropped about 7 degrees, which was a nice surprise because it was a warm day.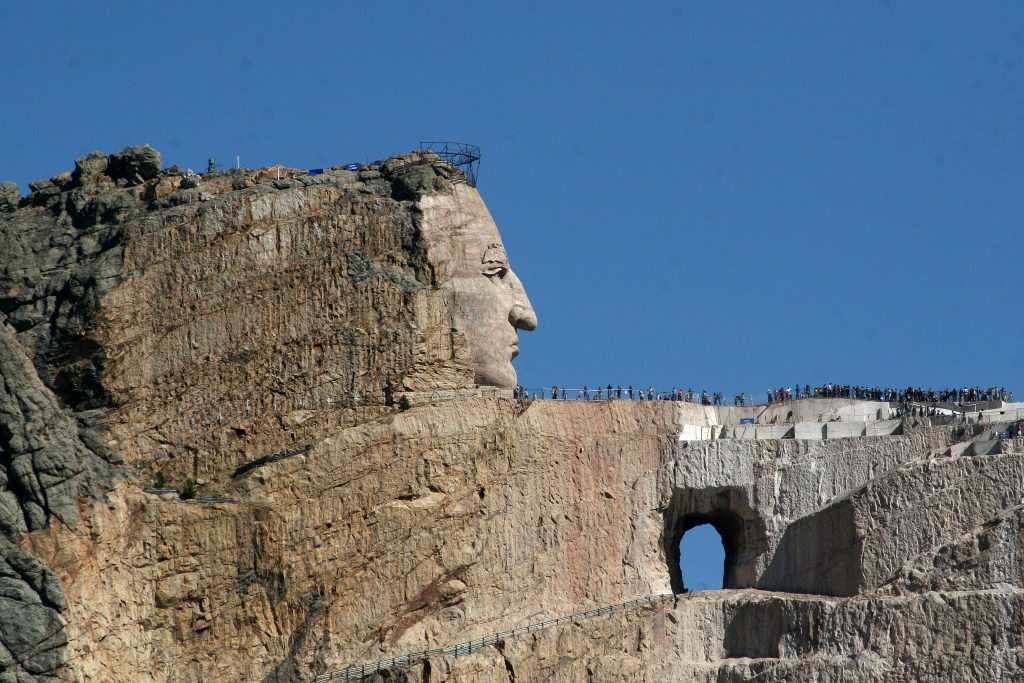 Before beginning our day, I had searched out a little cafe that was open for breakfast, lunch, and dinner, only when we arrived there was a sign on the door that said "closed." When rolling into town the night before through Rapid City, an Arby's had closed early, another Arby's was out of several items including all sides and fries, and the local Safeway didn't have a single box of Kleenex on their shelves. So we drove around the block in Keystone and found a restaurant that printed out new menus each day because they only offered about 50% of their usual menu since supplies were limited and varied from day to day. The nice man told us this was happening with most restaurants there, which is why some of them closed early. Whereas most places seem to have staffing issues, this little town seemed to be struggling with getting enough supplies in. I quickly learned that for the rest of the road trip I would need to call first, rather than assuming the hours listed on websites were accurate.
The town itself was hopping with tourists, Mount Rushmore seemed fairly busy, Crazy Horse had a special tour going on, and helicopter rides were buzzing above us. With the exception of lack of supplies and a small percentage of people wearing masks, it almost felt pre-Covid.

Our next stop was one I was very excited about – Yellowstone in Wyoming! No one in my family had been there, and I'm a nature and animal girl through and through, so this was a big highlight of the trip for me. Fortunately, dad has a senior citizen lifetime national park pass, which only cost him $10, that gives us free access to all national parks. I highly recommend all senior citizens getting one of these if you plan to explore national parks from year to year, because most of the parks would have charged us anywhere from $20 – $40 to enter. However, I just looked it up and of course they have now increased the rate from $10 to $80 for the lifetime pass. That said, if you plan to hit more than a few parks in your lifetime, it's well worth it. You can also get an annual senior pass for $20, rather than a lifetime pass.
The journey between South Dakota and Yellowstone was magnificent! I couldn't take my eyes off the rolling hills, farms, creeks and rivers, and the mountains we nestled into to sleep for the night. As you all can imagine, I didn't take a single nap or sleep a wink in the RV because I was too intrigued with observing everything. We rented a couple little cabins in a sweet spot just 2 miles from the eastern entrance. They have a great restaurant/bar, and when we arrived around 9pm, people were all bustled up to the bar enjoying themselves, mask-free. The bartender told us to watch for bear cubs because four had been spotted just before we arrived. Just hearing him say those words made me smile.