by Jon Miltimore, SHTF Plan: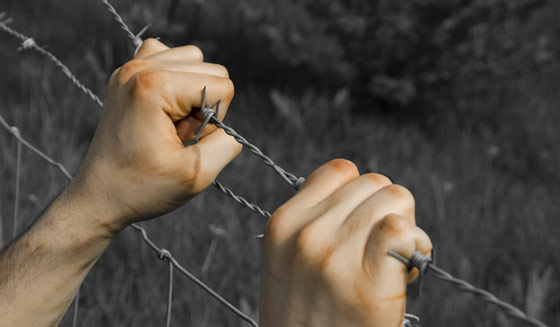 In mid-August, New Zealand Prime Minister Jacinda Ardern announced a nationwide lockdown when a single case of COVID-19 was detected.
"Stay local. Do not congregate," Ardern said. "Don't talk to your neighbors. Please, keep to your bubbles."
Seven weeks later, following a weekend that saw thousands of New Zealanders break stay-at-home orders to demonstrate against the government's lockdown, New Zealand made a sharp reversal, the New York Times reported.
TRUTH LIVES on at https://sgtreport.tv/
On Monday, New Zealand gave in.

Prime Minister Jacinda Ardern acknowledged an end to the elimination strategy seven weeks into a lockdown that has failed to halt an outbreak of the Delta variant, announcing that restrictions would be gradually lifted in Auckland, the country's largest city.

"We're transitioning from our current strategy into a new way of doing things," Ms. Ardern told reporters. "With Delta, the return to zero is incredibly difficult, and our restrictions alone are not enough to achieve that quickly. In fact, for this outbreak, it's clear that long periods of heavy restrictions has [sic] not got us to zero cases."

"What we have called a long tail," she added, "feels more like a tentacle that has been incredibly hard to shake."
LOCKDOWNS: A FAILED PARADIGM
As I wrote when New Zealand announced its "zero COVID" strategy—employing sweeping lockdowns, extensive testing, closed borders, and strict quarantine mandates and contact tracing systems at the first sign of the virus—the decision to lock down contradicted an abundance of evidence that indicated lockdowns are ineffective in controlling the spread of the virus and COVID deaths—regardless of their intensity.
"Stringency of the measures settled to fight pandemia, including lockdown, did not appear to be linked with death rate," concluded researchers in a study by Frontiers in Public Health.
The study was just one of the dozens of studies that show no relationship between lockdowns or lockdown stringency and virus control.
The adverse effects of lockdowns, however, are well documented and undeniable: millions of businesses destroyed, tens of millions of jobs lost, widespread mental health deterioration, increased child obesity, a resurgence in global poverty, and surges in suicide and drug overdoses.