by Harvey Organ, Harvey Organ Blog: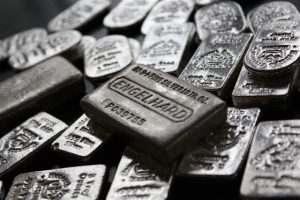 STRONG INFLATION NUMBERS SEND GOLD AND SILVER HIGHER: GOLD ROSE $35.35 TO $1793.65//SILVER UP 64 CENTS TO $23,13//GOLD TONNAGE STANDING FOR DELIVERY AT THE COMEX 50.861 TONNES//SILVER STANDING: 9.39 MILLION OZ//COVID COMMENTARIES//VACCINE UPDATES: TWO IMPORTANT COMMENTARIES ON THIS: 1)DELTA FLIGHT CAPTAIN DIES IN MID AIR SOON AFTER RECEIVING VACCINE AND STEW PETERS //MARIA ZACK AND WHISTLEBLOWER//LA PALMA UPDATES: GETTING WORSE BY THE MINUTE///SWAMP STORIES FOR YOU TONIGHT
TRUTH LIVES on at https://sgtreport.tv/
GOLD:$1793.65 UP $35.35   The quote is London spot price
Silver:$23.13 UP 64  CENTS  London spot price ( cash market)
Gold $1756.00
silver:  22.61
PLATINUM AND PALLADIUM PRICES BY GOLD-EAGLE (MORE ACCURATE)
PLATINUM  $1022.83 UP  $14.00
PALLADIUM: $2117.80 UP $68.00/OZ
Editorial of The New York Sun | February 1, 2021
end
DONATE
Click here
 if you wish to send a donation. I sincerely appreciate it as this site takes a lot of preparation.
COMEX DETAILS//NOTICES FILED
JPMorgan has been receiving gold with reckless abandon and sometimes supplying (stopping)
receiving today  0/0
____________________________________________________________________________________________
TOTAL: 00
Goldman Sachs stopped: 00
NUMBER OF NOTICES FILED TODAY FOR  OCT. CONTRACT: 0 NOTICE(S) FOR NIL OZ  (NIL tonnes)
TOTAL NUMBER OF NOTICES FILED SO FAR THIS MONTH:  13,858 FOR 1,385,800 OZ  (43.104 TONNES)
SILVER//OCT CONTRACT
5 NOTICE(S) FILED TODAY FOR  25,000   OZ/
total number of notices filed so far this month 1751  :  for 8,755,000  oz
BITCOIN MORNING QUOTE  $55,119 UP 1966  DOLLARS
BITCOIN AFTERNOON QUOTE.:$57,167 DOLLARS  UP 4014.
xxxxxxxxxxxxxxxxxxxxxxxxxxxxxxxxxxxxxxxxxxxxx
GLD AND SLV INVENTORIES:
Gold
WITH GOLD  UP $35.35 AND NO PHYSICAL TO BE FOUND ANYWHERE:
A HUGE CHANGE IN GOLD INVENTORY AT THE GLD: A WITHDRAWAL OF 3.82 TONNES FROM FRIDAY
WITH RESPECT TO GLD WITHDRAWALS:  (OVER THE PAST FEW MONTHS)
GOLD IS "RETURNED" TO THE BANK OF ENGLAND WHEN CALLING IN THEIR LEASES: THE GOLD NEVER LEAVES THE BANK OF ENGLAND IN THE FIRST PLACE. THE BANK IS PROTECTING ITSELF IN CASE OF COMMERCIAL FAILURE
ALSO INVESTORS SWITCHING TO SPROTT PHYSICAL  (phys) INSTEAD OF THE FRAUDULENT GLD//
THIS IS A MASSIVE FRAUD!!
GLD  982.72 TONNES OF GOLD//
Silver
AND WITH NO SILVER AROUND  TODAY: WITH SILVER UP 64 CENTS
A HUGE CHANGE  IN SILVER INVENTORY AT THE SLV:  A WITHDRAWAL OF 3.796 MILLION OZ FROM FRIDAY NIGHT
INVESTORS ARE SWITCHING SLV TO SPROTT'S PSLV
WITH REGARD TO SILVER WITHDRAWALS FROM THE SLV:
THE SILVER WITHRAWALS ARE ACTUALLY "RETURNED" TO JPM, AS JPMORGAN CALLS IN ITS LEASES WITH THE SLV FUND.  (THE STORY IS THE SAME AS THE BANK OF ENGLAND'S GOLD). THE SILVER NEVER LEAVES JPMORGAN'S VAULT. THEY ARE CALLING IN THEIR LEASES FOR FEAR OF SOLVENCY ISSUES.
INVENTORY RESTS AT:
546.145  MILLION OZ./SLV
xxxxx
GLD closing price//NYSE 167.57 UP 2.91 OR 1,77%
XXXXXXXXXXXXX
SLV closing price NYSE 21.33 UP. 40 OR 1.91%
XXXXXXXXXXXXXXXXXXXXXXXXX
xxxxxxxxxxxxxxxxxxxxxxxxxxxxxxxxxxxxxxxxxxxxxxxxxxxxxxxxxxxxxxxxxxxxxxxxxx