by Harvey Organ, Harvey Organ Blog: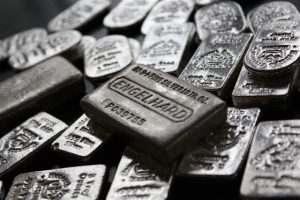 GOLD FELL $5.30 DOWN TO $1760.50//SILVER UP 3 CENTS TO $22.60//COMEX GOLD STANDING WITNESSES A HUGE QUEUE JUMP OF 30,600 OZ //NEW STANDING TOTAL: 49.91 TONNES//SILVER OZ STANDING: 8,215,000 OZ//COVID 19 UPDATES//VACCINE COMMENTARIES: HIGHLIGHTS, 5,200 DOCTORS /HEALTH CARE WORKERS AT AN INTERNATIONAL GATHERING SIGNS A DECLARATION THAT GOVERNMENTS HAVE COMMITTED CRIMINAL ACTS ON CITIZENS WITH THE VACCINES//PROJECT VERITAS EXPOSES PFIZER AGAIN//DR SHERRY TENPENNY: WHISTLEBLOWER REVEALS THAT REALS DEATHS FROM VACCINES ARE 200,000 JUST ONE WEEK FROM JAB//DR MALONE STATES THAT ADE IS ALREADY UPON US//USA STATES WITH THE HIGHEST VACCINATION RATE ALSO HAS THE HIGHEST INFECTION RATE FROM COVID DELTA//CHINA CONTAGION BEGINS AS ANOTHER REAL ESTATE COMPANY DEFAULTS//USA TRADE DEFICIT WIDENS AGAIN//SWAMP STORIES FOR YOU TONIGHT
TRUTH LIVES on at https://sgtreport.tv/
GOLD:$1760.50 DOWN $5.30   The quote is London spot price
Silver:$22.60 UP 3  CENTS  London spot price ( cash market)
Gold $1760.00
silver:  22.62
PLATINUM AND PALLADIUM PRICES BY GOLD-EAGLE (MORE ACCURATE)
PLATINUM  $965.65 DOWN  $4.25
PALLADIUM: $1917.85 UP $8.45/OZ
Editorial of The New York Sun | February 1, 2021
end
DONATE
Click here
 if you wish to send a donation. I sincerely appreciate it as this site takes a lot of preparation.
COMEX DETAILS//NOTICES FILED
JPMorgan has been receiving gold with reckless abandon and sometimes supplying (stopping)
receiving today  551/753
EXCHANGE: COMEX
CONTRACT: OCTOBER 2021 COMEX 100 GOLD FUTURES
SETTLEMENT: 1,766.200000000 USD
INTENT DATE: 10/04/2021 DELIVERY DATE: 10/06/2021
FIRM ORG FIRM NAME ISSUED STOPPED
____________________________________________________________________________________________
072 C GOLDMAN 53
118 C MACQUARIE FUT 34
118 H MACQUARIE FUT 500
332 H STANDARD CHARTE 13
435 H SCOTIA CAPITAL 31
657 C MORGAN STANLEY 48
661 C JP MORGAN 479
661 H JP MORGAN 72
709 H BARCLAYS 250
732 C RBC CAP MARKETS 2
737 C ADVANTAGE 5
800 C MAREX SPEC 9
905 C ADM 3 7
____________________________________________________________________________________________
TOTAL: 753 753
MONTH TO DATE: 12,285
Goldman Sachs stopped: 53
NUMBER OF NOTICES FILED TODAY FOR  OCT. CONTRACT: 753 NOTICE(S) FOR 75,300 OZ  (2.342 tonnes)
TOTAL NUMBER OF NOTICES FILED SO FAR THIS MONTH:  12,285 FOR 1,228,500 OZ  (38.211 TONNES)
SILVER//OCT CONTRACT
0 NOTICE(S) FILED TODAY FOR  0   OZ/
total number of notices filed so far this month 1551  :  for 7,755,000  oz
BITCOIN MORNING QUOTE  $50,102 UP 968  DOLLARS
BITCOIN AFTERNOON QUOTE.:$51,218 DOLLARS  UP 1116.
xxxxxxxxxxxxxxxxxxxxxxxxxxxxxxxxxxxxxxxxxxxxx
GLD AND SLV INVENTORIES:
Gold
WITH GOLD  DOWN $5.30 AND NO PHYSICAL TO BE FOUND ANYWHERE:
NO CHANGE IN GOLD INVENTORY AT THE GLD:
WITH RESPECT TO GLD WITHDRAWALS:  (OVER THE PAST FEW MONTHS)
GOLD IS "RETURNED" TO THE BANK OF ENGLAND WHEN CALLING IN THEIR LEASES: THE GOLD NEVER LEAVES THE BANK OF ENGLAND IN THE FIRST PLACE. THE BANK IS PROTECTING ITSELF IN CASE OF COMMERCIAL FAILURE
ALSO INVESTORS SWITCHING TO SPROTT PHYSICAL  (phys) INSTEAD OF THE FRAUDULENT GLD//
THIS IS A MASSIVE FRAUD!!
GLD  986.54 TONNES OF GOLD//
Silver
AND WITH NO SILVER AROUND  TODAY: WITH SILVER UP 3 CENTS
A HUGE  CHANGES  IN SILVER INVENTORY AT THE SLV: A DEPOSIT OF 503,000 OZ INTO THE SLV.
INVESTORS ARE SWITCHING SLV TO SPROTT'S PSLV
WITH REGARD TO SILVER WITHDRAWALS FROM THE SLV:
THE SILVER WITHRAWALS ARE ACTUALLY "RETURNED" TO JPM, AS JPMORGAN CALLS IN ITS LEASES WITH THE SLV FUND.  (THE STORY IS THE SAME AS THE BANK OF ENGLAND'S GOLD). THE SILVER NEVER LEAVES JPMORGAN'S VAULT. THEY ARE CALLING IN THEIR LEASES FOR FEAR OF SOLVENCY ISSUES.
INVENTORY RESTS AT:
549.941  MILLION OZ./SLV
xxxxx
GLD closing price//NYSE 164.58 DOWN 0.78 OR 0.47%
XXXXXXXXXXXXX
SLV closing price NYSE 20.92 DOWN. 06 OR 0.26%
XXXXXXXXXXXXXXXXXXXXXXXXX
xxxxxxxxxxxxxxxxxxxxxxxxxxxxxxxxxxxxxxxxxxxxxxxxxxxxxxxxxxxxxxxxxxxxxxxxxx