by Corey Lynn, Corey's Digs: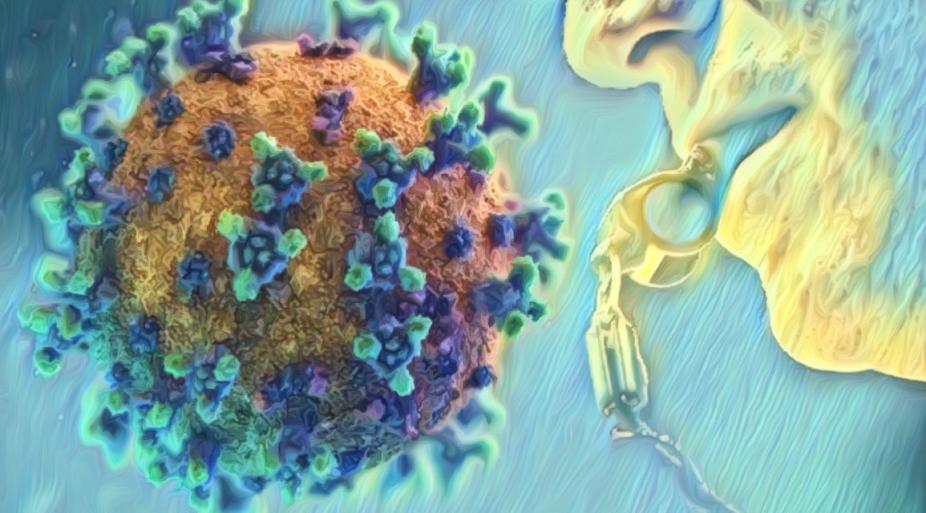 Nothing pierces through the propaganda like the power of thousands of personal testimonies from Covid whistleblowers.  More Covid truth-tellers, who have worked on the frontlines or had adverse reactions to the Covid jab, are coming forward every day to reveal their experiences. View some of their compelling stories here.
TRUTH LIVES on at https://sgtreport.tv/
Medical Professionals Speak Out
America's Frontline Doctors Held a White Coat Summit on Their 1 Year Anniversary
Since their foundation at the height of Covid-19 in 2020, America's Frontline Doctors has been growing exponentially in numbers and strength. Doctors from around the world have come forward to stand in unison with the organization in order to bring vital information to the people on life-saving early treatments as well as the dangers of the Covid jab. On their 1-year anniversary, America's Frontline Doctors held a White Coat Summit in which doctors came forward with their personal testimonies and professional analysis of the pandemic and vaccine campaign.
Canadian Doctor Faces Smear Campaign After Sharing Covid-19 Vaccine Adverse Reaction Concerns
In a radio interview, viro-immunologist Byram Bridle, disclosed explosive information about the Covid-19 jab and its connection to heart inflammation.  He explained that data received by FOIA request from a Japanese regulatory agency uncovered a biodistribution study. The data showed that the vaccine gets distributed throughout the body, potentially causing serious adverse events.  After disclosing this information to the public, Dr. Bridle was subjected to major push-back from the authorities, and a smear campaign to discredit him for speaking out. He came forward to talk about the newly discovered data as well as the campaign to silence and discredit him in a Parliamentary press conference weeks later.
Canadian Nurse Speaks Out About Adverse Reactions in Her Hospital
Erica Beardsley was a nurse in Quebec for 11 years before leaving her position due to the Covid jab mandate. She stated that she witnessed elderly people being restrained and vaccinated against their will. Beardsley added that she also witnessed "a lot of people dying of heart attack shortly after taking the vaccine" and "miscarriages at full-term" four to five days after receiving the jab.
Dr. McCullough: Covid Vaccines Have Already Killed Up to 50,000 Americans, According to Whistleblowers
Dr. Peter McCullough, who practices internal medicine and cardiology, has seen many patients who have suffered from adverse reactions to the Covid jab. He has written medical papers on his great success in the prevention of hospitalization form Covid-19 through early treatments.  Based on his patients' experiences and his scientific research of both the pandemic and the vaccine, McCullough has concluded that there are two phases of this bioterrorism campaign.  In an interview with German trial lawyer, Reiner Fuellmich, Dr. McCullough explained, "The first wave of the bioterrorism is a respiratory virus that spread across the world and affected relatively few people—about one percent of many populations—but generated great fear."  McCullough added, "What we have discovered is that the suppression of early treatment was tightly linked to the development of a vaccine, and the entire program—and in a sense, bioterrorism phase one— was rolled out, [and] was really about keeping the population in fear, and in isolation preparing them to accept the vaccine, which appears to be phase two of a bioterrorism operation." McCullough estimates that there may be up to 50,000 deaths of Americans due to the vaccine, according to whistleblowers.
Family Care Physician Speaks Out About the Suppression of Life-Saving Treatments, Under Threat of Losing His License
Under threat of losing his license, Dr. Patrick Philips, a family physician, spoke out about the suppression of life-saving medications for patients with Covid-19. He stated in a Parliamentary press conference, "I made a decision to myself…that I could not live with myself, if I have a patient sitting in front of me who has Covid-19 and they can't breathe, or they're at high risk of being hospitalized or dying, I can't just stand in front of them, knowing what I know…and not give this [Ivermectin] to my patients." Dr. Philips added, "I know there is something going wrong, and I knew that I needed to speak out, no matter what the college does to my license."
Occupational Therapist in Hawaii Tells All About the Medical Fraud That He Witnessed
Abrien Aguirre was an Occupational Therapist who worked on 3 Covid units. He witnessed medical fraud taking place with terminally ill patients who died and were mis-labeled as Covid deaths.  Since the roll-out of the vaccine, he witnessed 32 elderly patients who passed away immediately after taking the Moderna vaccine. He stated, "I've seen more people pass away from the vaccine than I have on Covid units, which is really weird."
"The [COVID] Vaccine is Full of Sh*t" – Health and Human Services Whistleblower Goes Public
Registered Nurse, Jodi O'Malley, disclosed to Project Veritas the inside conversations at her federal government facility.  She recorded her HHS colleagues frankly discussing the adverse events and failures of the Covid vaccine.  Dr. Gonzales stated, "They are not reporting…Because they want to shove it under the mat." The same doctor later stated, "the government doesn't want to show that the darn [COVID] vaccine is full of sh*t."
"These Patients Deserve to Be Heard" – VAERS Whistleblower
Deborah Conrad detailed her experience working as a hospitalist physician's assistant while her hospital showed a complete disregard for reporting adverse events from the Covid vaccine to the VAERS vaccine injury reporting system. According to Deborah, her mission to report all the suspected Covid vaccine-related injuries to the VAERS system became a full-time job. She was met with resistance by the hospital administration for following the law required by healthcare providers to report such injuries. Deborah Conrad provided her detailed testimony, supporting documentation, as well as recorded phone calls in this Highwire exclusive expose of the VAERS Scandal.