by Corey Lynn, Corey's Digs: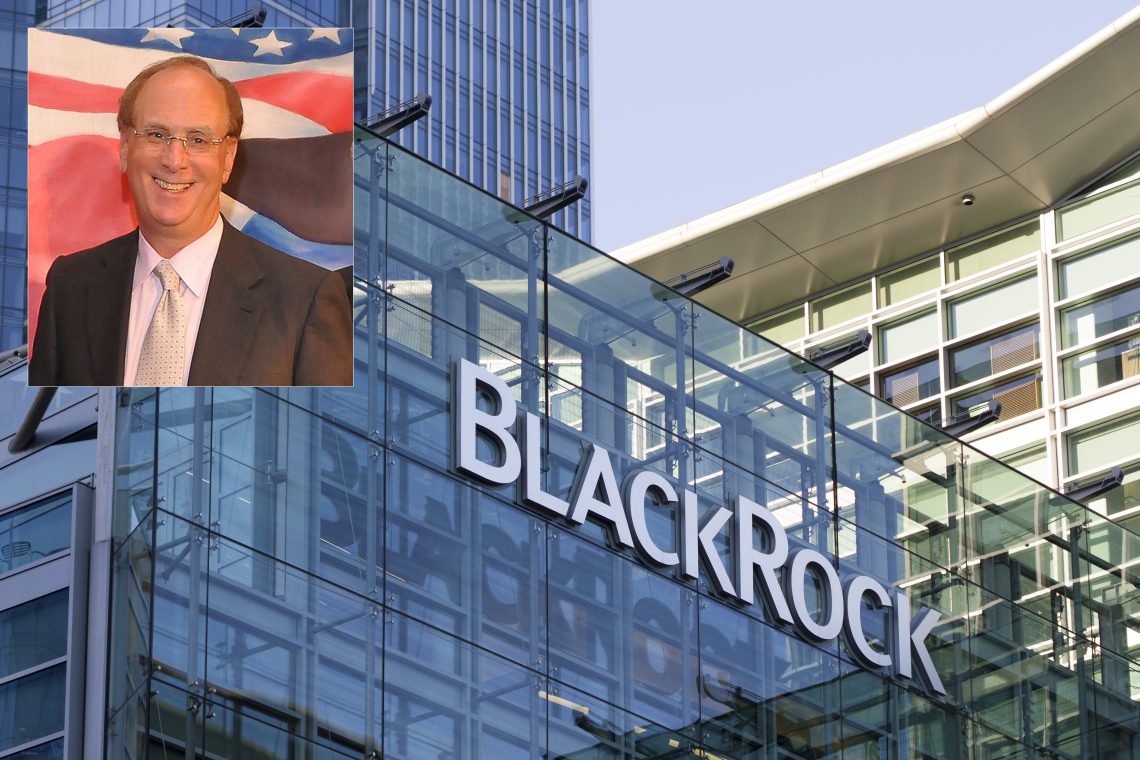 It's very likely that only a small percentage of people even know who BlackRock is, despite the fact that they are the world's largest asset management company with over $9 trillion in assets, is one of the top two shareholders of over 1,600 American firms, was involved in the clean up of the 2008 financial meltdown, pulled off the biggest scandal in history with the Federal Reserve last year, and is changing the way banks and financial institutions monitor your money while creating a new climate scoring system as another way to control your funds. Their finger isn't just on the pulse, it's on the lever.
TRUTH LIVES on at https://sgtreport.tv/
BlackRock was founded by Laurence (Larry) Fink in 1988 under the corporate umbrella of The Blackstone group, later split from Blackstone in 1994, and went public in 1999. If Larry Fink isn't on your radar, you better start paying attention. Familiarize yourself with what BlackRock is behind, what they've already done to negatively impact you and our economy, and what's coming down the pike so you can stay ahead of it. Here are a few very important reads:
Going Direct Reset Summary
Financial Takeover & Your Bank Account
Who Owns Big Pharma & Big Media?
Larry Fink's 2021 Letter to CEOs on Net Zero Commitments
Since BlackRock's "Going Direct" reset was voted on August 22, 2019, BlackRock stock has outperformed the U.S. stock market by double.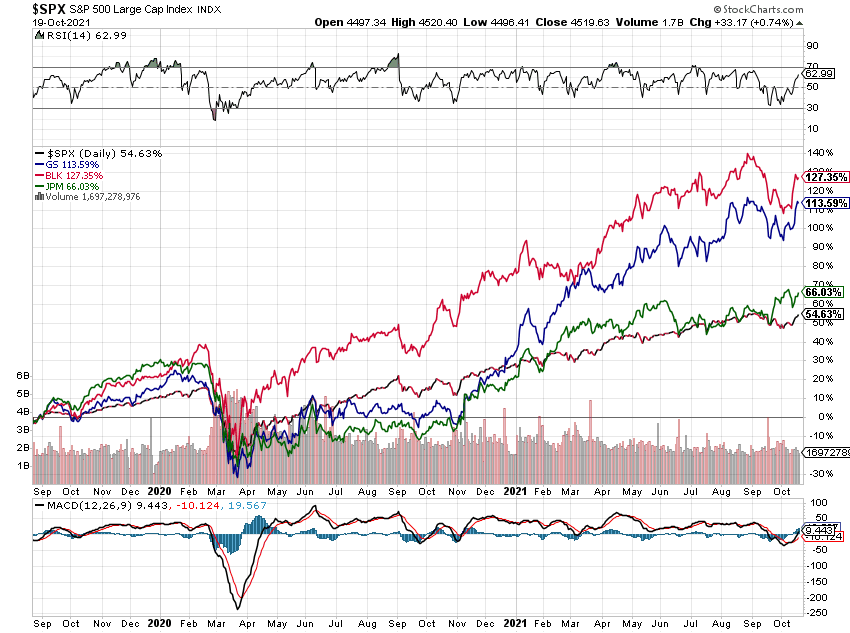 When a financial titan makes moves against citizens of an entire country, those people have a right to know who this man is, where he comes from, and what his motivations and intentions are. After all, Fink wants full transparency of us, so why shouldn't that be a two-way street?
It's no mystery that there are no articles in existence stating the names of Larry Fink's parents or family members, aside from his son Joshua, with exception of one 2012 article by Forbes they must have forgotten to scrub, which includes an interview with Fink's brother Steven. Any articles, including Wikipedia, that do mention Fink's parents or siblings all state the exact same thing, which is an excerpt from Fink's own writing about the lesson he learned from his parents.
"My father owned a small business – a shoe store – and my mother taught English at a local university…….I remember all the times my brother and sister and I would ask our parents whether we were saving for a bigger house or a new car."
That is the extent of what media has been allowed to disclose about Fink's family throughout the years, or at some point along the way were told to scrub everything. However, through an exhaustive amount of digging and cross-referencing through obituaries, old newspaper records, Ancestry, websites, and social media sites, there was enough information in open-source documents to put together a portion of Fink's family tree. After scanning countless Fink obituaries in California, his parents names could be discovered, and the rest of the dots connected. Ancestry kept several portions of family members segregated or unlisted so people couldn't make the connections, but thanks to Mark Zuckerberg, Facebook accomplished that final task.
All photos used throughout this article are from public sources; Wikipedia, Ancestry, Facebook, and yearbooks. If they are not from public sources, they are not utilized here, and instead are linked directly to the source where the photo can be viewed.
This information is for research purposes and some family members connected to Larry Fink may not be involved in "the family business" of destroying the U.S. economy, so please be respectful. Any current identifying addresses have intentionally been left out of this report.
Some Branches of The Fink Family Tree
Other family members not shown in this diagram are revealed in the content below, though this still only represents some of the branches of their family tree. There are over 30 family members listed here, not including spouses.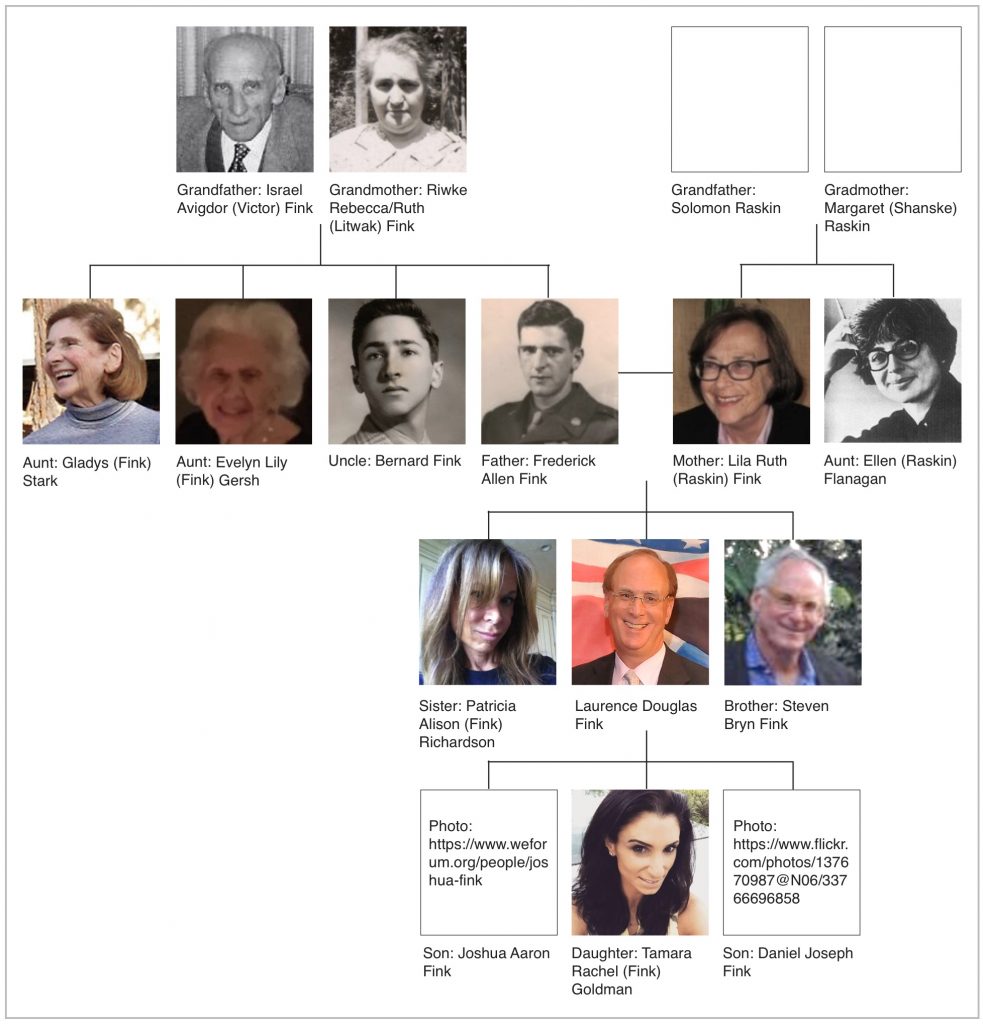 Fink family on paternal side, beginning with Larry's grandfather, Victor Fink
Israel Avigdor (Victor) Fink & Riwke Rebecca/Ruth (Litwak) Fink
   Gladys (Fink) Stark & Marvin Stark
Susan (Stark) Scher & Jerry Scher
Jacqueline Scher
Jonathan Scher
Mia Scher
Richard Stark & Annarosa Tomasi
Rebecca Stark
Michael Stark
   Evelyn Lily (Fink) Gersh & Sidney Gersh
Joe Gersh & Susan (Drook) Gersh
Zachary Gersh
Dylan Gersh
Monica Love
Eileen (Gersh) Stein & Aaron Stein
Liz Stein & Gal Feinstein
Rebecca Stein & Ian Hantman
   Bernard Fink & Lillian (Heisler) Fink
Linda J (Fink) Weckstein
   Frederick Allen Fink & Lila Ruth (Raskin) Fink
Patricia Alison (Fink) Richardson & Dennis Richardson
Jessica Richardson
Catie Richardson
Laurence Douglas Fink
Joshua Aaron Fink & Filipa (Perovic) Fink
Tamara Rachel (Fink) Goldman & Darius Joseph Goldman
Daniel J. Fink & Erin Marie (McEllin) Fink
Steven Bryan Fink & Catherine Mary (Furkioti) Fink
Jeremy Benjamin Fink
Alexandra Nicole (Fink) Phoenix & Viktor Phoenix
(Plus great grandchildren mentioned in Frederick Fink's obituary: Caleb, Eve Lilah, and Jonah, and any additions since 2013.)
General Information on Some of The Family Members
This is certainly not an exhaustive list of information on all of the family members, but rather some general information on some of them. Others have been listed in their respective sections below, but there may not be a lot of detail on them.
Laurence Douglas Fink
(cliff notes)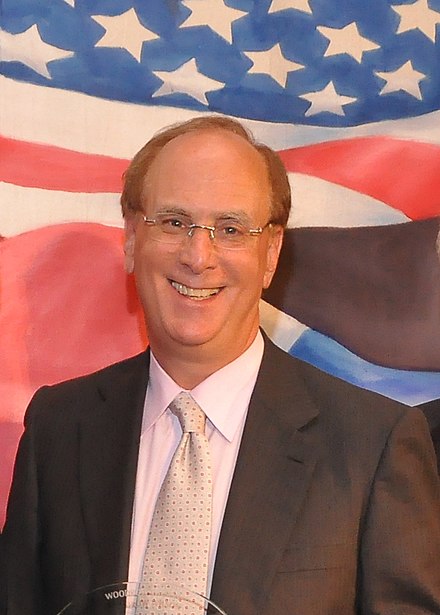 Born: November 2, 1952
• Father deceased 2013: Frederick Allen Fink
• Mother deceased 2012: Lila Ruth (Raskin) Fink
• Siblings: Steven and Patrica
• Wife: Lori Jean (Weider) Fink
• Children: Joshua Aaron Fink, Tamara Rachel (Fink) Goldman, Daniel Joseph Fink
• SS# issued in 1969 – California
• Grew up in Van Nuys, Los Angeles, CA
• Bachelor's degree from UCLA and M.B.A. from UCLA Anderson School of Management
• 1976 – Joined First Boston
• 1988 – Founded BlackRock
• 2008 – Married Lori Weider
• 2008 – Endowed UCLA Anderson $10 million to establish the Fink Center for Finance and Investments
• 2016 – Received a medal from UCLA in recognition of his service to the community and his career in business and finance. UCLA Anderson Dean July Olian stated, "He is admire by the global financial community as much for his analytical brilliance as for his integrity, which are the reasons this award is most deserved." That same year, Bill Gates gave $100k to Quinnipiac University, and two years later, Olian became president of that university. In May 2019, alumni William and Barbara Weldon gifted $15 million to the university to build "inclusive excellence," while William chaired the board after retiring as the chair and CEO of Johnson & Johnson. In August 2021, Quinnipiac became the first university to demand all students to adhere to their strict Covid-19 testing and jab policies or lose internet access and be fined up to $2,275. They run in tight circles.
• Member of UCLA Anderson Campaign Committee, Board of Trustees for New York University, Co-chairman of NYU Langone Medical Center Board of Trustees, New York Museum of Modern Art Board Member, Council on Foreign Relations Board Member, Robin Hood Organization Board Member, Partnership for NYC Executive Committee Member
• Implemented the "Going Direct Reset" in March 2020 with the Federal Reserve, when the Fed created new reserves in the wholesale monetary circuit to effect the parallel creation of new bank money in the retail circuit, to the tune of $3.5 trillion." The Fed appointed BlackRock to assist them in executing the $3.5 trillion plan – the plan that was devised by BlackRock in August 2019, four months before the virus was announced to have hit the U.S. When reviewing the Going Direct Reset timeline alongside the so-called pandemic, it's a real eye-opener.